Rich culture, delicious food and breathtaking views… Tuscany has it all!
From the historic city centre to the lush rolling countryside, Tuscany offers everything you need to plan an unforgettable celebration, including some of the most beautiful villas in Italy. If you're thinking about getting married in Tuscany, you'll be spoilt for choice with plenty of historic and unique villas located throughout the region.
As Tuscan wedding photographers, we've been lucky enough to shoot at some beautiful villa wedding venues, and wanted to share a few of our favourite locations with you below.
Why Get Married in a Tuscan Villa?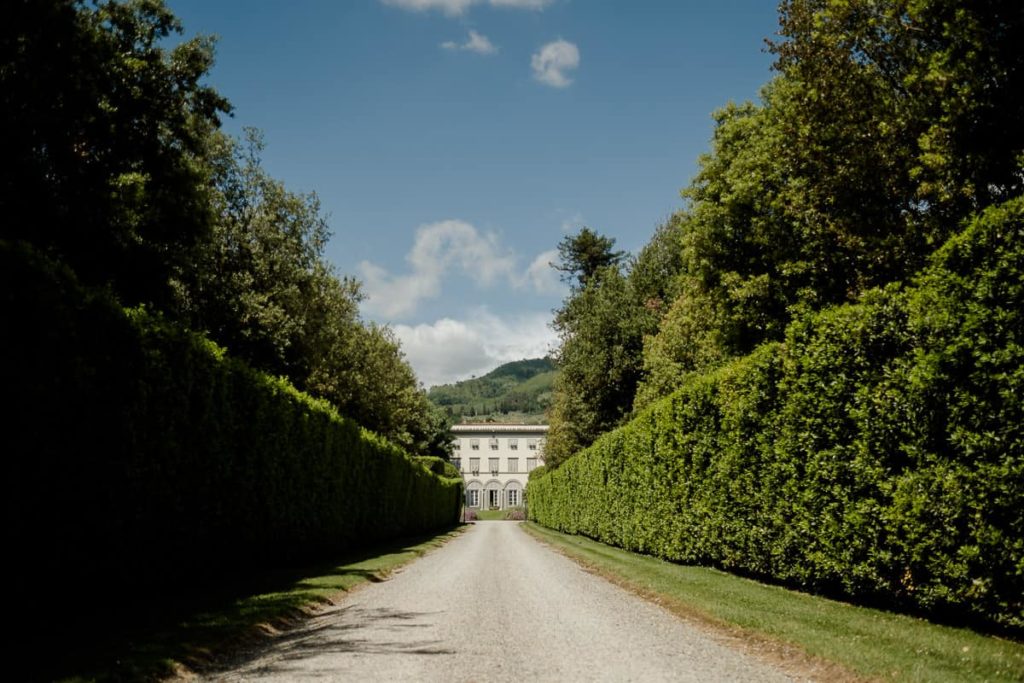 A private villa is an ideal choice for couples wanting a romantic, intimate and timeless setting for their Tuscany wedding.
Most wedding villas in Tuscany are designed with spectacular views, beautiful courtyards, historic architecture, sprawling gardens and on-site accommodation for guests, making it a convenient option for those who may be travelling. A wedding reception in a Tuscan villa is also the perfect choice if you're dreaming of an outdoor wedding under the stars, or on a private rooftop terrace with an amazing natural backdrop.
When it comes to finding the perfect wedding villa in Tuscany, it's impossible to narrow down our favourites – there are just too many to choose from! However, to give you a starting point, we've selected 5 of the dreamiest villas to be found throughout Florence, Lucca and beyond:
Tuscany Wedding Villas: Villa Il Salviatino, Florence
If you're searching for a luxury wedding venue in a central location, look no further than Villa Il Salviatino. Nestled in the Florentine hills of Fiesole, this Renaissance-style villa dates back to the 15th century and has been beautifully restored by hand. With sweeping views of the Florence city centre, you can host your special day amongst the extensive villa grounds including a greenhouse, private park and impeccably landscaped gardens. Don't miss our guide to getting married in Florence here.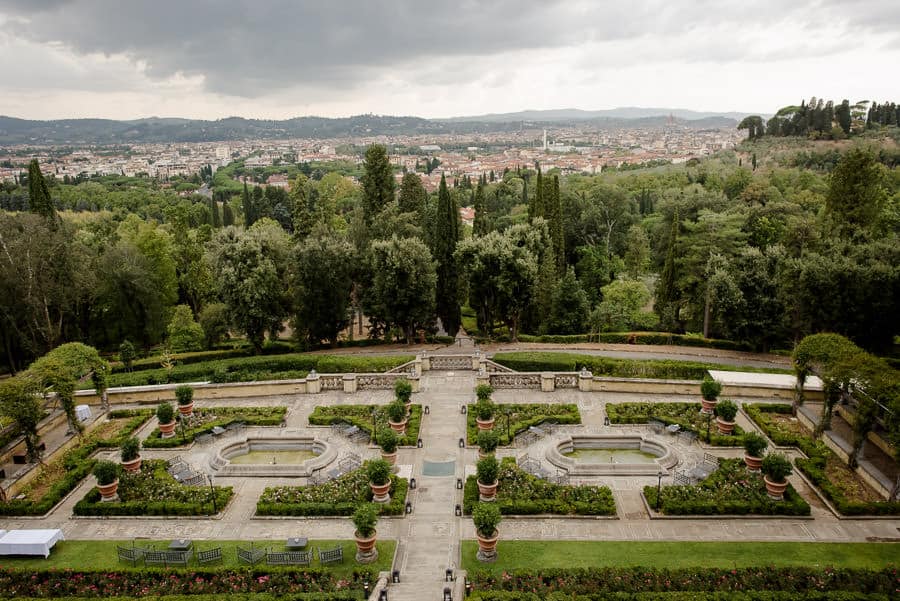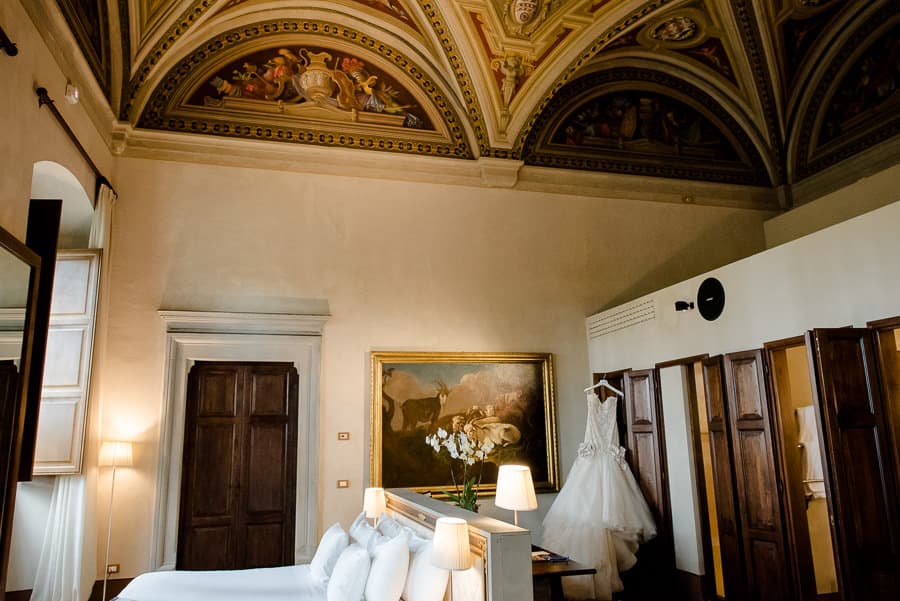 Tuscany Wedding Villas: Villa La Vedetta, Florence
Villa La Vedetta is a romantic Neo-Renaissance villa set in a tranquil location near the banks of River Arno – just a 15 minute walk from Ponte Vecchio. This 5-star luxury villa is surrounded by a stunning Italian garden and boasts a large private terrace with panoramic views over the city of Florence. With the ability to host both big and small groups, this unique Tuscan villa is also equipped with modern interior decor and hotel rooms for guests.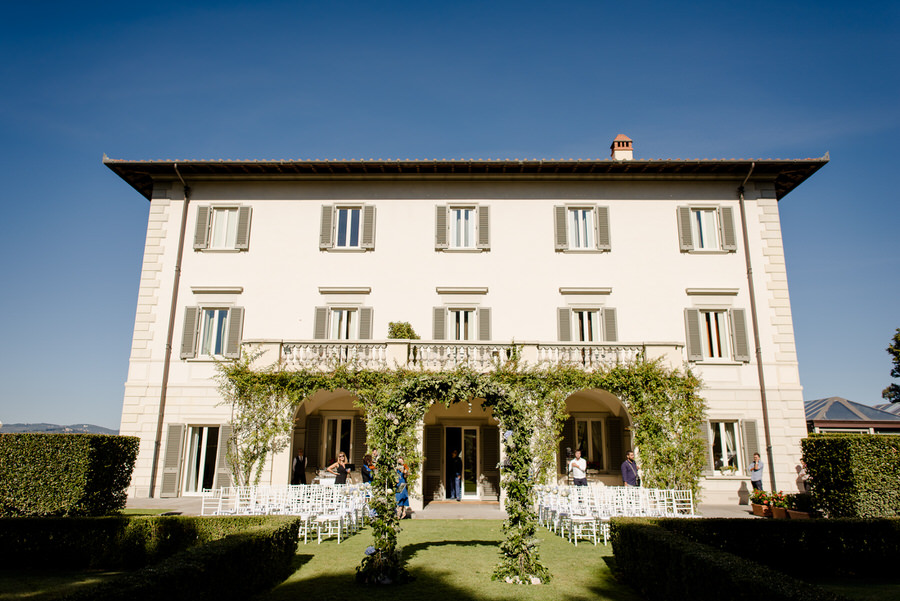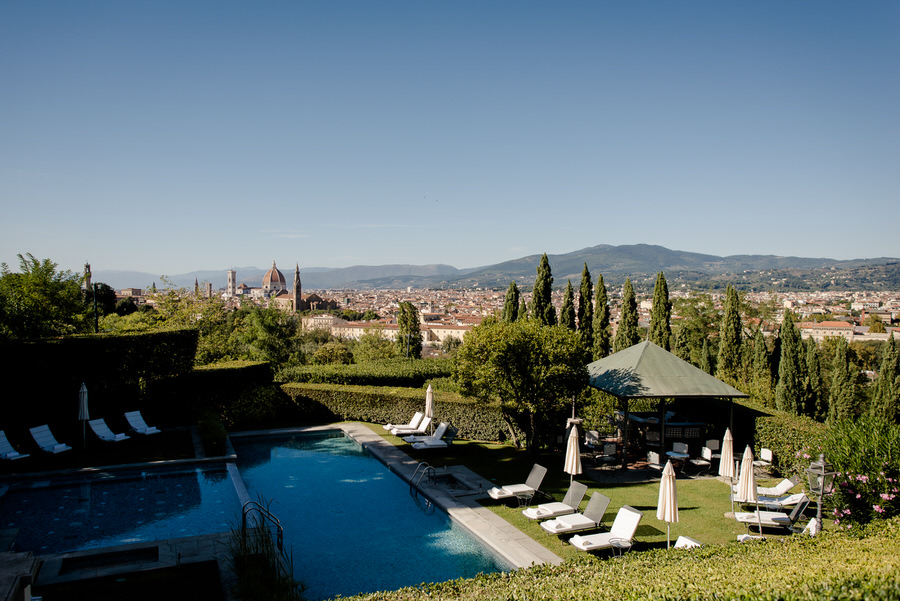 Tuscany Wedding Villas: Villa Grabau, Lucca
Looking for a Tuscany wedding villa rich in history? Villa Grabau is a stunning formal villa located just outside the charming city of Lucca, with the original building dating back to 1412. Enjoy your cocktail hour outdoors amongst the spectacular English Garden overlooking the slopes of Tuscany, before moving into the unique "Limonaia" (a converted lemon-house) for a romantic indoor reception underneath trails of hanging greenery.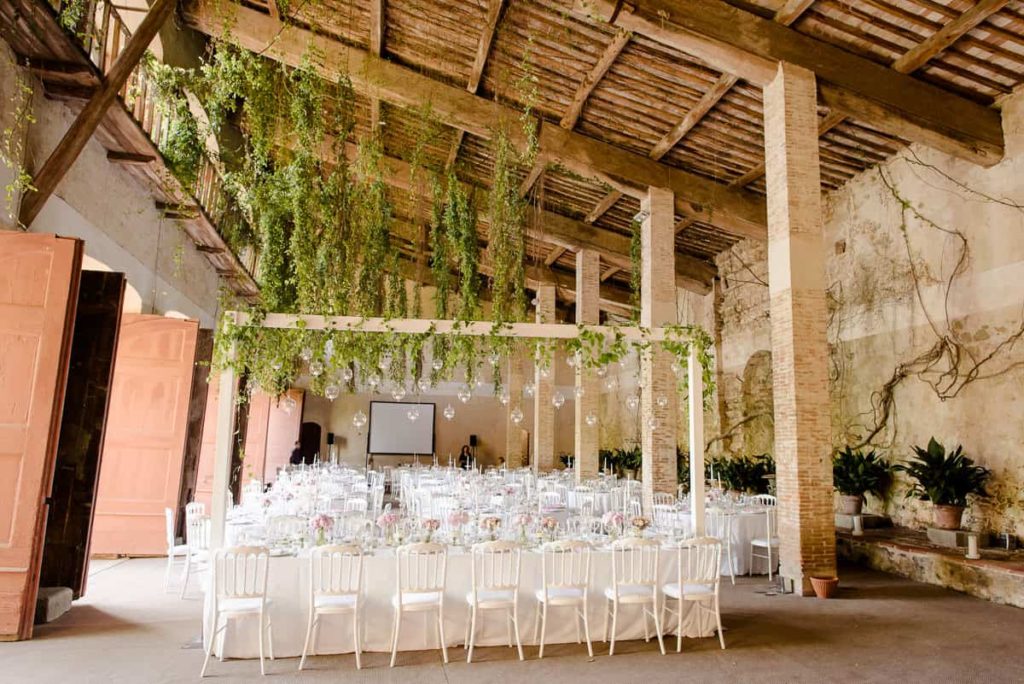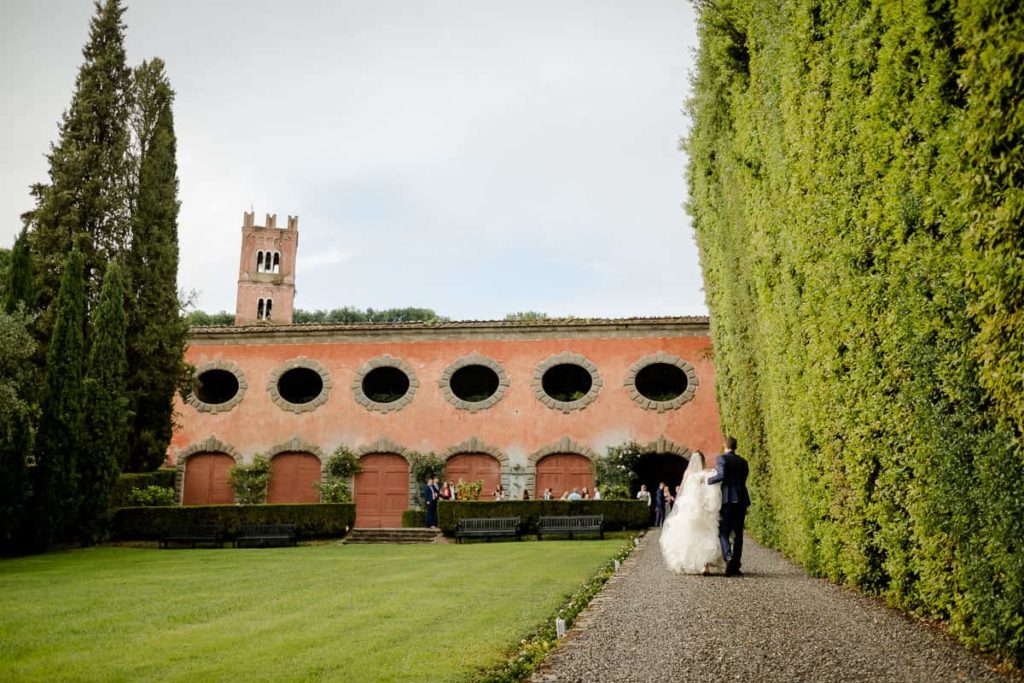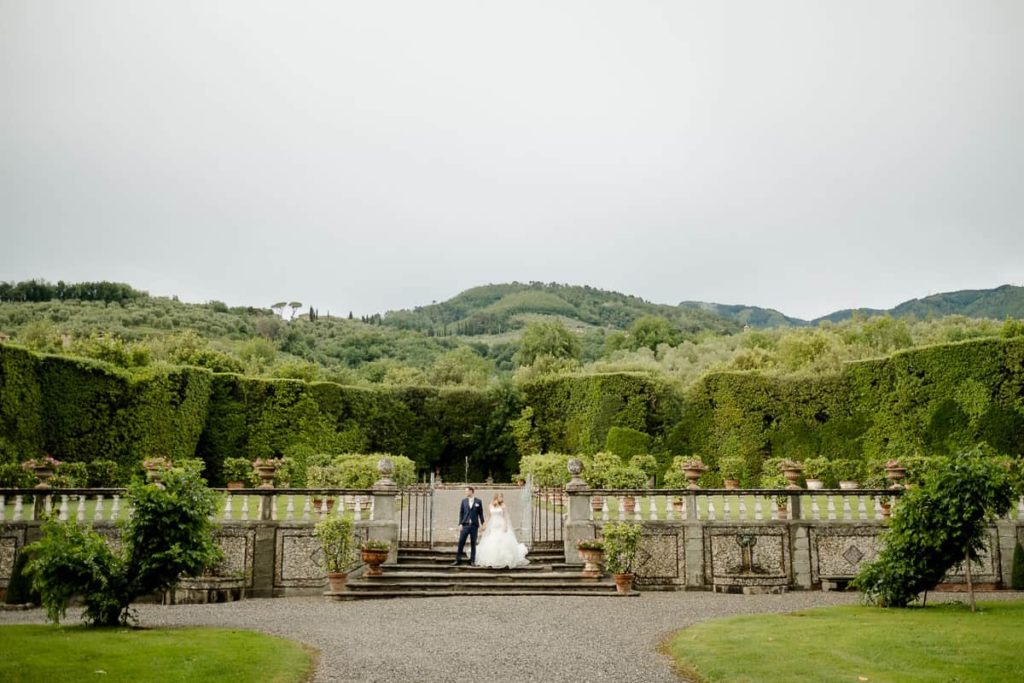 Tuscany Wedding Villas: Villa Medicea di Lilliano, Florence
Villa Medicea di Lilliano is a historic private estate set in the lush rolling hills of Chianti. This prestigious villa offers a beautiful natural backdrop and plenty of stunning photo opportunities, being surrounded by 70 hectares of vineyards and olive groves. Tucked away outside the city of Florence, you can enjoy a variety of private courtyards and tranquil gardens overlooking the Chianti landscape – the perfect setting for a sunset dinner in a quiet, secluded location.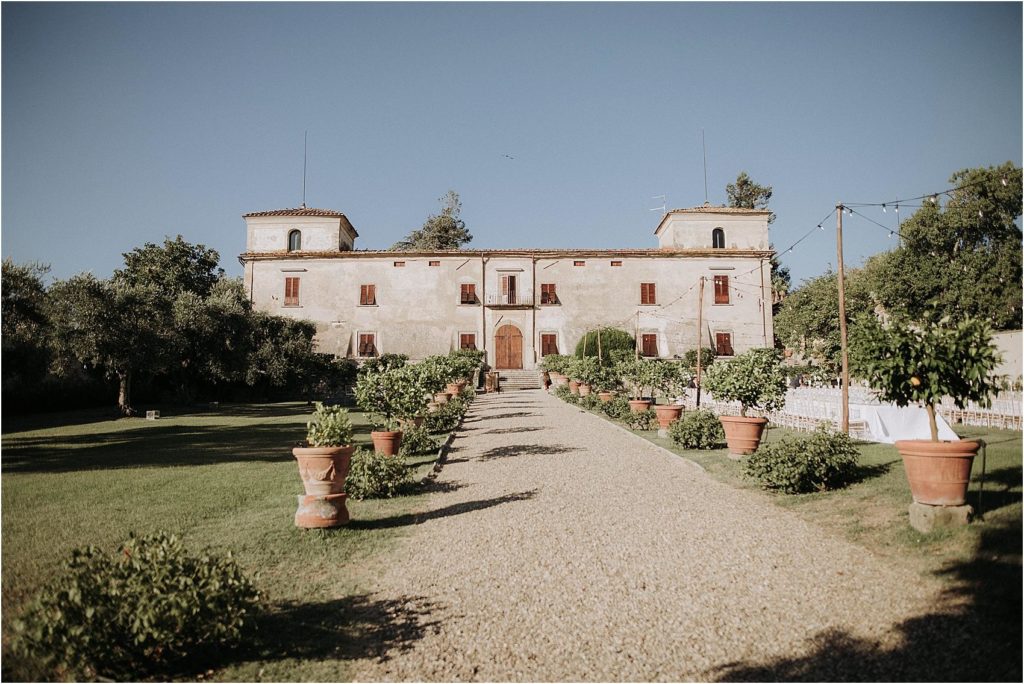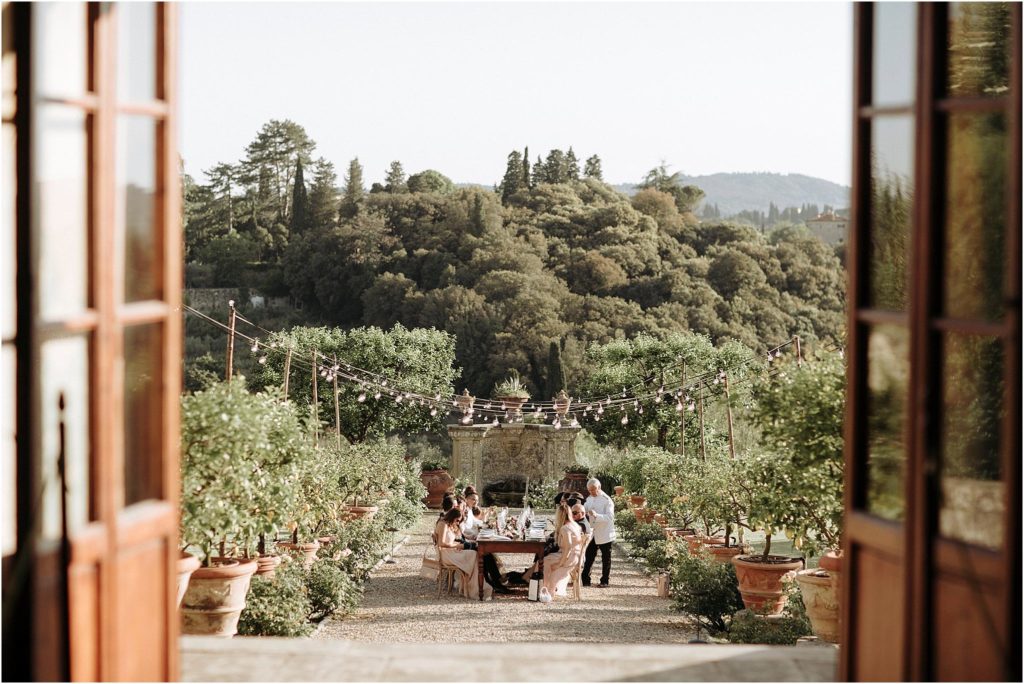 Tuscany Wedding Villas: Villa Le Molina, Pisa
Located between the hills that divide Pisa and Lucca, you'll find the spectacular residence of Villa Le Molina. This stunning building was originally designed during the second half of the XVI century and is surrounded by a majestic, centuries-old park. The villa features a selection of unique indoor and outdoor spaces including a magnificent garden and authentic Tuscan courtyard, creating an elegant and romantic atmosphere for your special day.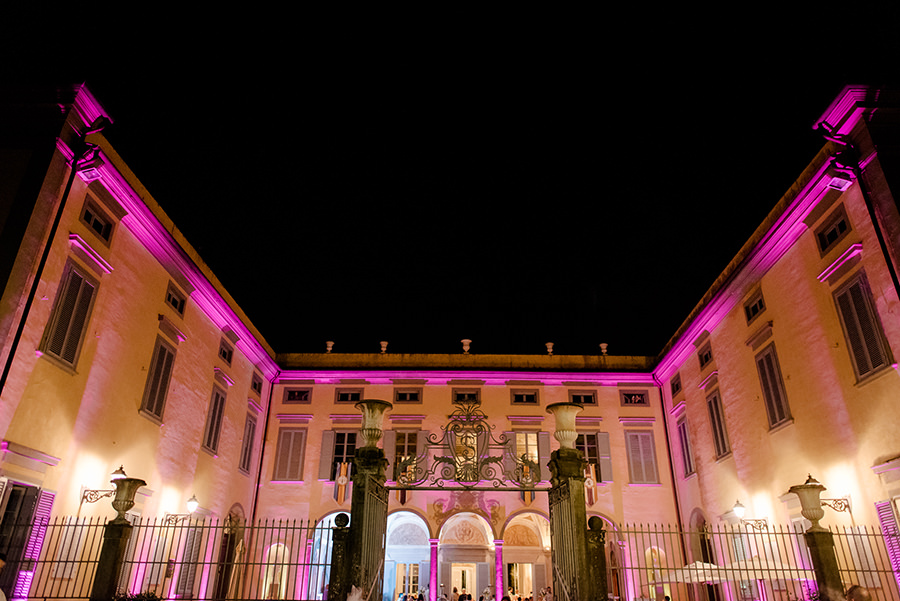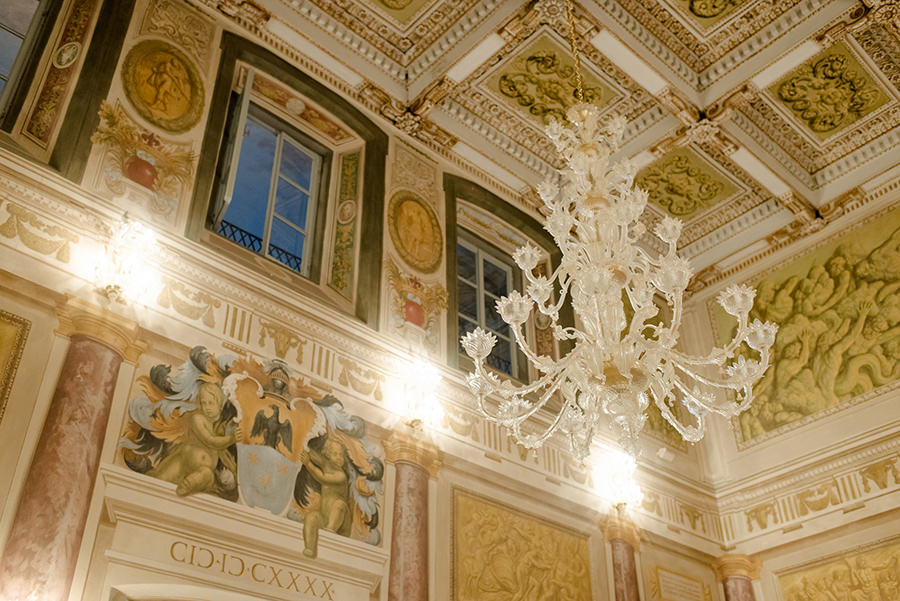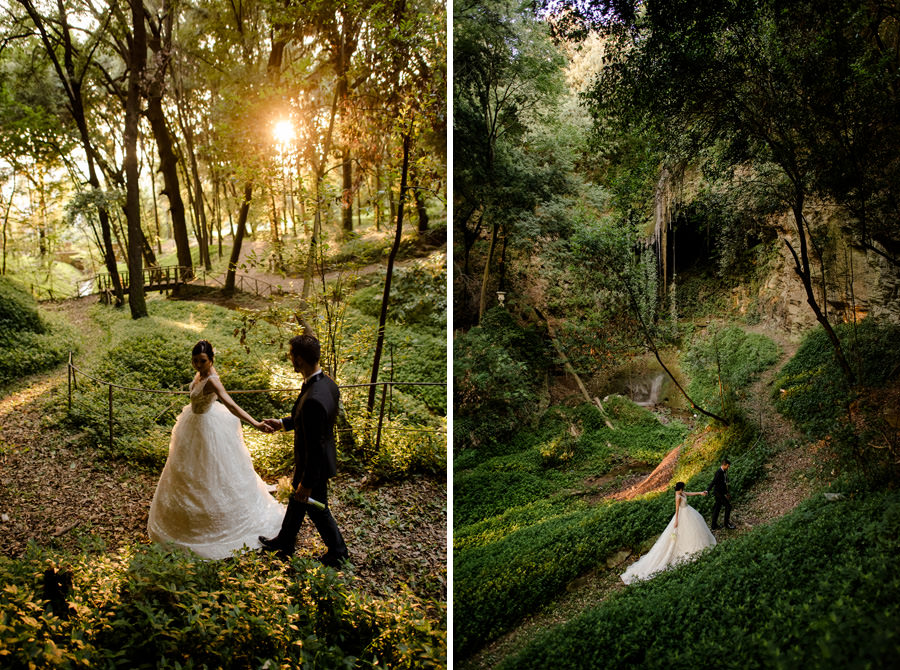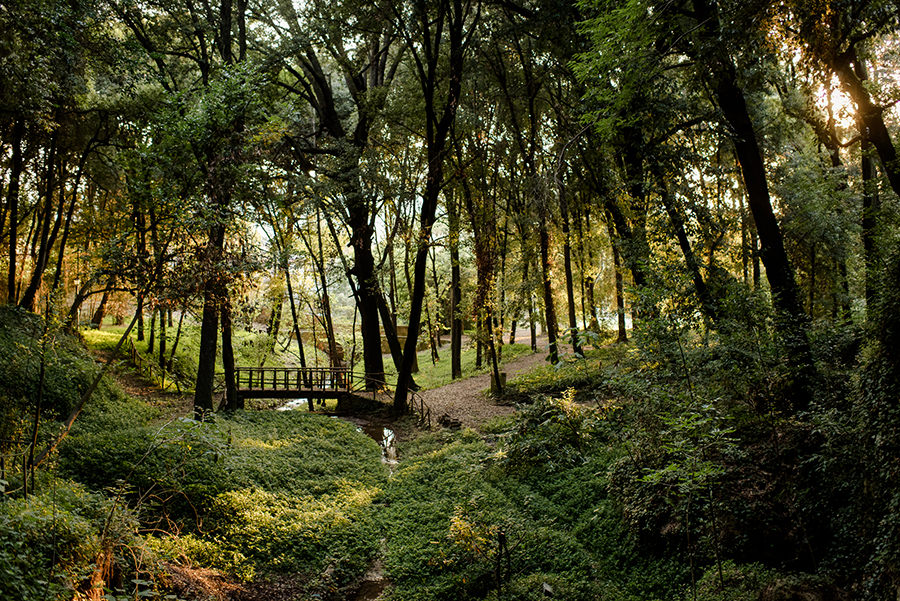 There are many more dreamy villas located throughout the region, so be sure to read our photographers guide to the best wedding venues in Tuscany here. Want to see some real Tuscan weddings? Check out our latest wedding stories for some beautiful inspiration.