From colour schemes and flowers to decor and centrepieces, your wedding style will influence the overall mood and atmosphere of your day. But when it comes to putting your wedding style together, where should you actually begin?
With so much inspiration out there, it can be overwhelming trying to define the perfect wedding theme for your special day. If you're recently engaged and planning your wedding, keep reading for 5 simple tips to help you find your signature wedding style below!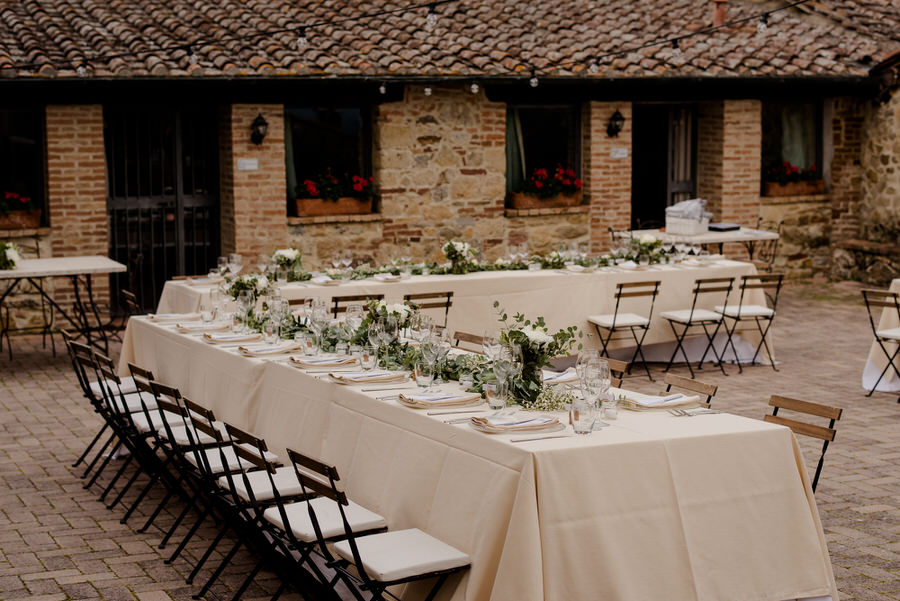 Brainstorm Some Key Words
First, sit down with your partner and start talking about your vision and dreams for the day. If you had to describe your ideal wedding in 3-5 words, what would they be?
These words should describe the atmosphere and mood you want to achieve for your wedding. Some examples could include: Modern, romantic, timeless, glamorous, formal, rustic, relaxed, intimate, festive, colourful, fun, elegant, vibrant.
Once you've chosen 3-5 words that resonate, use these to form the foundation of your wedding style and vision moving forward. For example, maybe you both agree that you'd like your wedding to be modern, fun and colourful – or, perhaps you want to create something rustic, intimate and relaxed! Using these words will also help you communicate your wedding style to your different wedding suppliers, ensuring everyone is on the same page.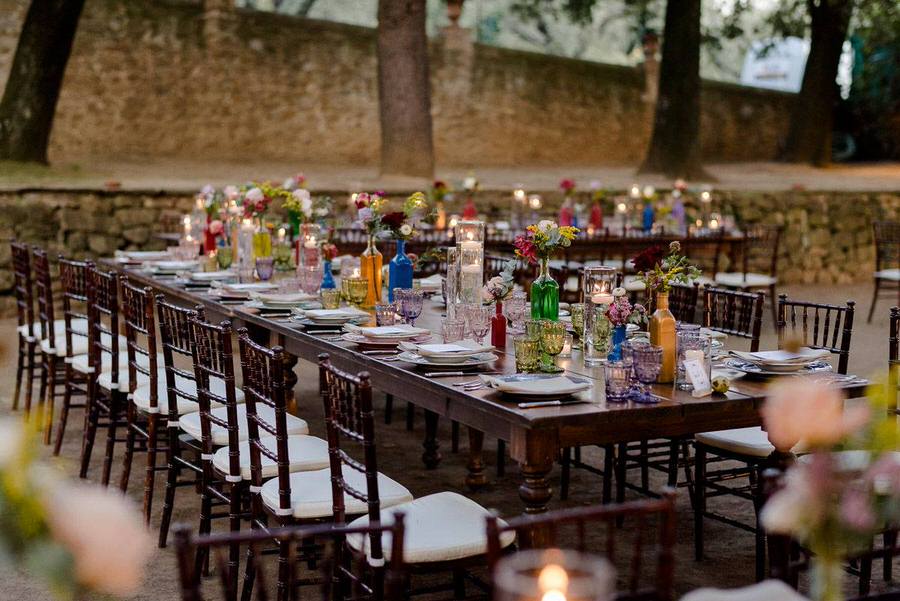 Be Inspired By Your Wedding Venue and Location
Have you already chosen your wedding venue and location? If so, use this as inspiration to help you choose a wedding style that will complement the setting and backdrop of your day.
For example, if you've chosen a rustic villa in the Tuscan countryside, you may want to complement this with earthy colours and casual, relaxed styling. Or, if you've chosen a 5-star hotel, your wedding style may be more elegant and luxurious to complement the space.
Planning a destination wedding in Tuscany? Read our photographers guide to the best wedding venues in Tuscany here!
Think About Your Wedding Season
Similarly, you can also draw inspiration from your wedding date and season as you start bringing ideas together for your wedding style.
For example, are you planning an outdoor wedding in the middle of summer? If so, you might want to include bright colours, fresh flowers and festive decor to reflect this. Alternatively, if you're planning a winter wedding, you might choose to incorporate moody colours, layered textures and lots of romantic lighting instead.
Still trying to decide on your wedding date? We share the best times of year to get married in Tuscany here!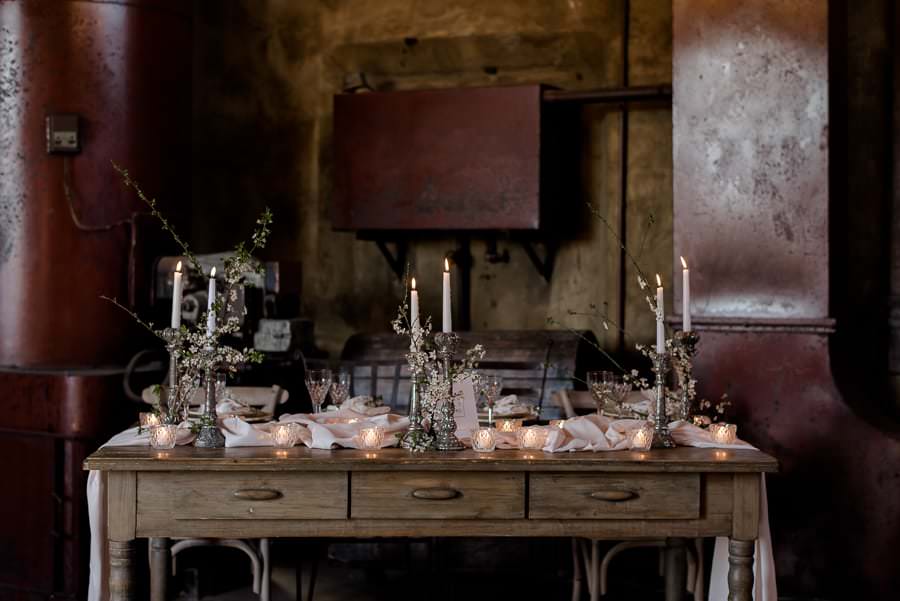 Think About Your Personal Style
Most importantly, your wedding style should ultimately reflect you and your partner. This is a celebration of your love story and relationship, so think about how you can create a wedding style that feels personal and authentic to you.
Some ideas to help you uncover your unique wedding style could include:
Look around your home. How would you describe your interior style? Be inspired by the colours, textures, decor and artworks you love to showcase in your home.
Be inspired by your wardrobe. Are your clothes colourful and eclectic? Simple and elegant? Be inspired by your personal style and how you like to present yourself to the world.
Think about your relationship. What kind of experiences do you love to share together, and how can this be incorporated into your wedding? Do you love listening to music? Exploring new places? Enjoying good food and wine? These are all details that can be represented in your wedding style and vision.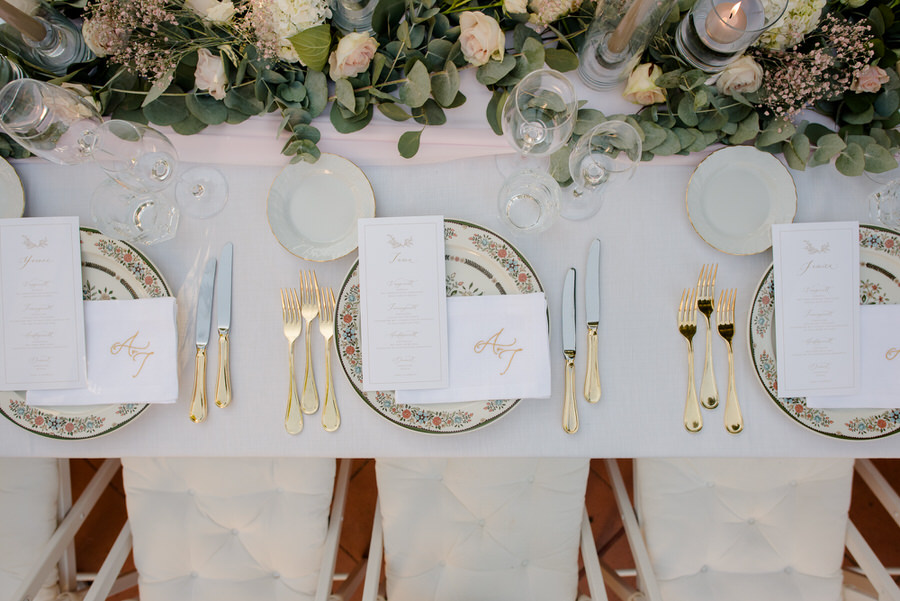 Create a Vision Board
Creating a vision board will be the final step in narrowing down your wedding style. A vision board will help you condense all of your thoughts and ideas into one clear, cohesive theme.
Start by collecting photos and inspiration through Pinterest, Instagram, wedding blogs, wedding galleries and magazines. Think about the words you brainstormed earlier, and use these to search for inspiration. For example, you might search for a specific phrase like "intimate romantic destination wedding" or "rustic and relaxed castle wedding".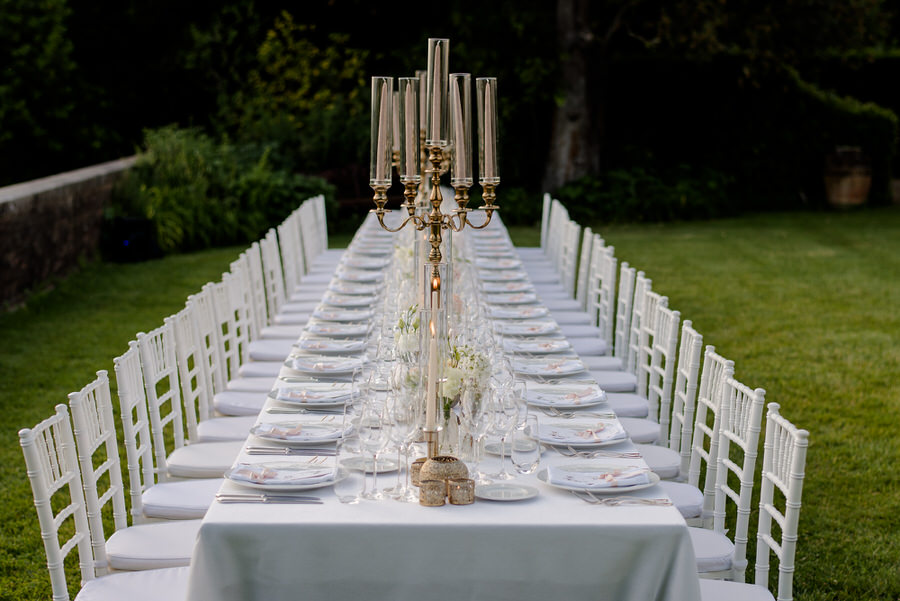 Next, go through all of your inspiration, choose a smaller selection of your favourite images, and put them together into a one-page vision board. Your vision board should include a mix of different elements like flowers, decor, stationery and lighting. Make sure all of the colours, textures and styling details work harmoniously together to create a cohesive, beautiful theme. You can then send your vision board to your different wedding suppliers to help them understand exactly how you want your wedding to look and feel.
As Tuscan wedding photographers, we are constantly inspired by the celebrations we are lucky enough to capture! Check out some of our favourite styling ideas for a Tuscan wedding here, or find more Italian wedding inspiration via our latest wedding stories.