How to Create A Photography Timeline for Your Wedding in Italy!
With so much happening on your wedding day, a photography timeline is essential to help everything run smoothly! A wedding photography timeline will provide structure for you and your photographer, while also ensuring you get the best out of your photos.
So what should a wedding photography timeline include, how long does everything take, and where should you actually start? Keep reading as we share our top tips for creating a photography timeline for your wedding in Italy below.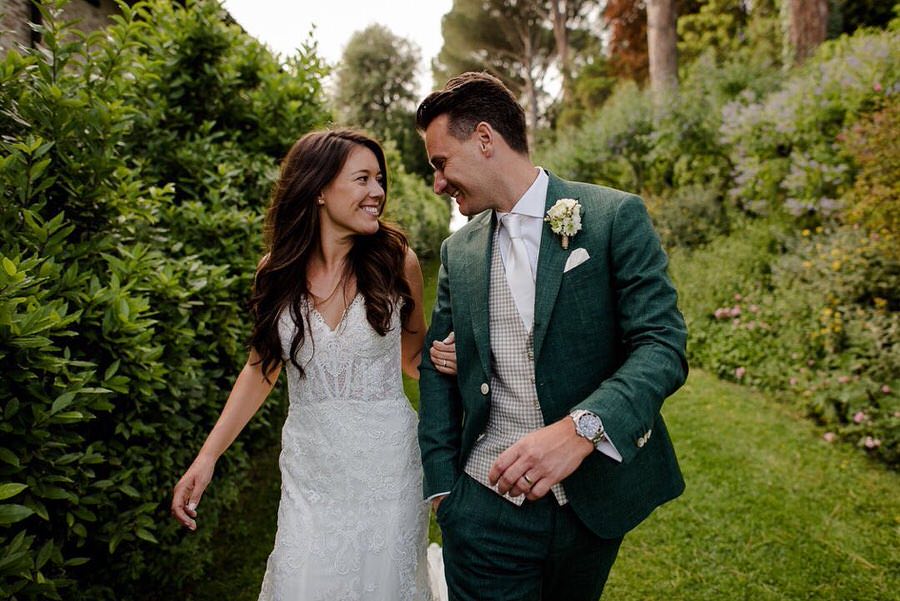 Choose your ceremony time
Your photography timeline will be based around your ceremony, so it's a good idea to confirm this first and then work around it.
When choosing a ceremony time for your wedding in Italy, we recommend planning for the weather and sunset on your wedding day. This is because the sun will set at different times throughout the year, which impacts how much daylight you'll have. For example, in Italy, the sun usually sets at around 5pm during winter, but in summer it sets much later at around 9pm! It's important to do some research once you've chosen your wedding date and wedding venue so you can take this into consideration.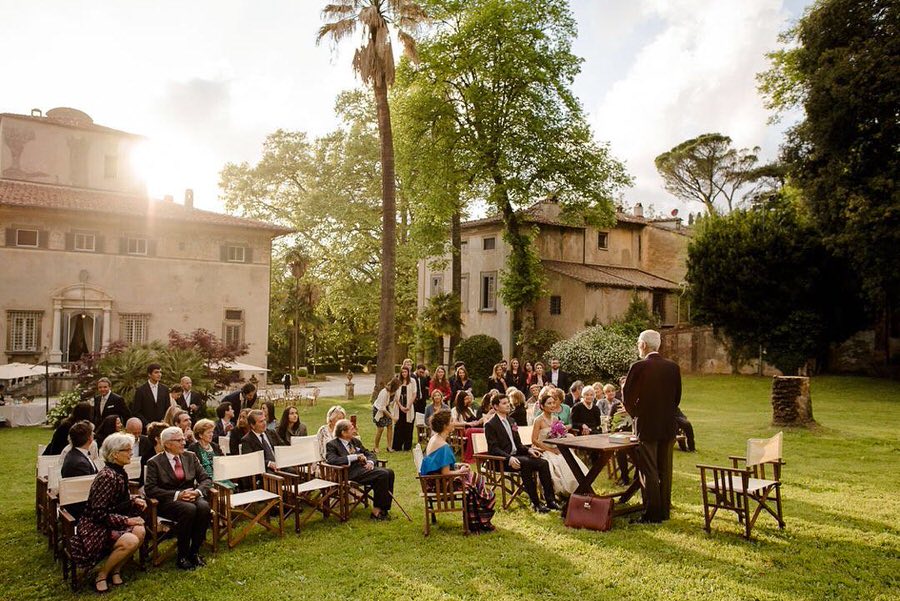 The heat and humidity on your wedding day is also something to think about when planning your ceremony, particularly if it will take place outdoors. In summer, the heat might be uncomfortable in the early afternoon, but much cooler (and more comfortable for guests) in the late afternoon.
The perfect time for your ceremony is usually around 2 – 3 hours before sunset, to give you a good amount of daylight for cocktail hour and wedding portraits. The "golden hour" before sunset is usually the best time for your wedding portraits because the light is warm, soft and natural.
Looking for ceremony inspiration? Find some Tuscany wedding ceremony ideas here!
Plan your wedding portraits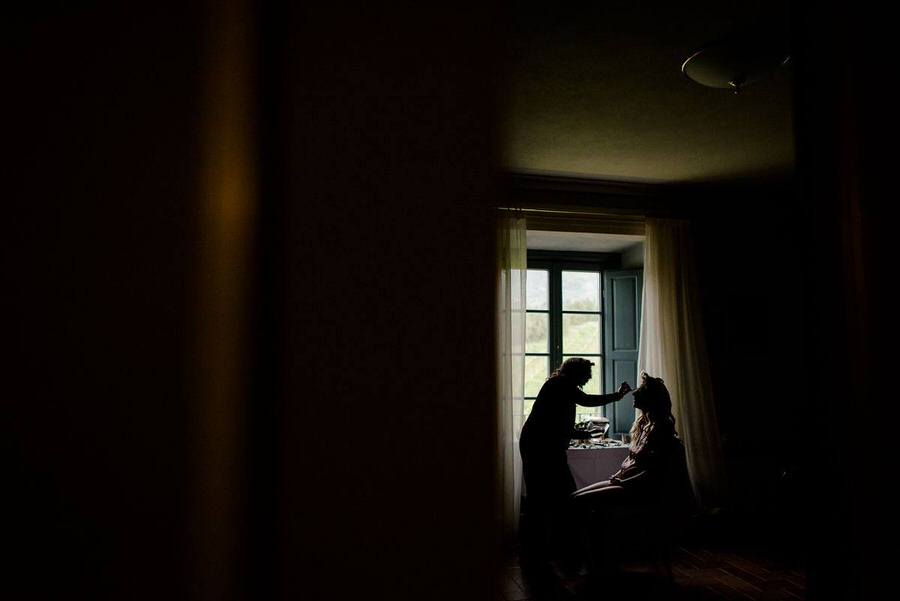 Now that you've locked in your ceremony time, you can work backwards and forwards to plan the other photography elements of your day, like "getting ready" shots, couple portraits and family photos.
Not sure how long everything should take? This will vary for each couple, but you can use our rough guide below to get started: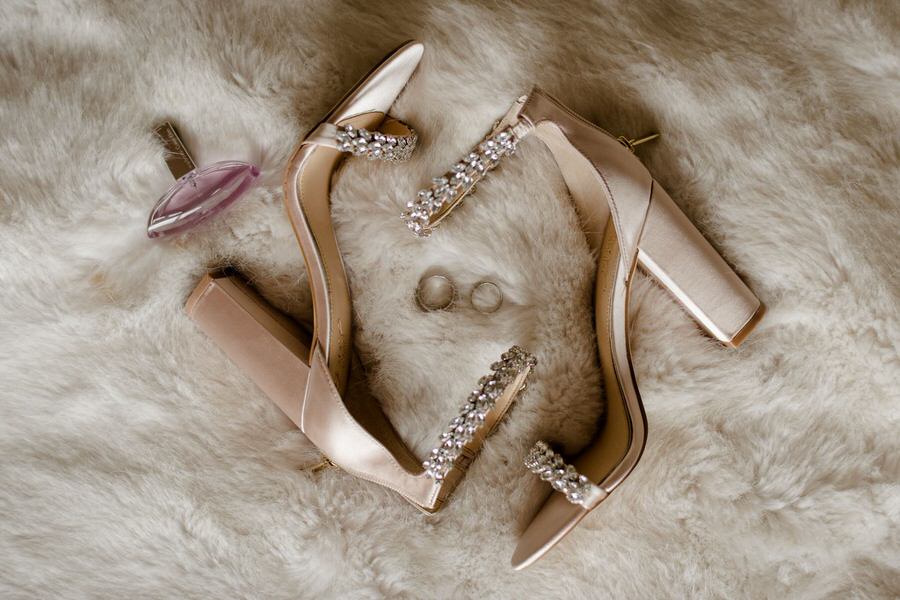 Detail photos (ring, shoes, accessories): Approximately 15-30 minutes. Tip: make sure you have everything ready for your photographer before they arrive!

Getting ready photos: Approximately 60 minutes.

Bride and bridesmaid portraits before ceremony: Approximately 30 minutes.

Groom and groomsmen portraits before ceremony: Approximately 30 minutes.

"First Look" portraits (if relevant): Approximately 20 minutes.

Ceremony details before guests arrive (decor, venue, styling): Approximately 20 minutes.

Ceremony: Approximately 20 – 35 minutes, depending on the style of your ceremony. Don't forget to add transport times to the ceremony location.

Greeting/embracing guests immediately after ceremony: Approximately 15 minutes.

Family photos: Approximately 20 – 30 minutes, depending on how many groups you have. If you have a large guest list, we recommend using this time for immediate family only, as your photographer can capture everyone else during the cocktail hour and reception. To make this time run smoothly, make sure your photographer has a list of your different family groups, and allocate a guest (or your wedding planner) to round up the relevant people.

Couple portraits: Approximately 30-45 minutes. Don't forget to include the travel time to and from the venue if your portraits are taking place at a seperate location. We recommend choosing a location close to the venue so you can get back to the party as soon as possible! A good wedding photographer will be able to help you scout some beautiful and convenient portrait locations using their knowledge of the area.

Reception details before guests arrive (decor, tables, centrepieces): Approximately 20 minutes.

Reception – dinner, speeches, dancing: Approximately 3-4 hours in total. An exact timeline for your reception is best to organise with your caterer and wedding planner.
How many hours of coverage do I need for my wedding in Italy?
The right amount of coverage for your wedding day will completely depend on which moments you want captured! We recommend talking to your photographer who can tailor the perfect package to meet your needs. If you want your entire day captured, your photographer will generally arrive as you are getting your hair and makeup done, and leave around 1 hour prior to your reception finish time. Depending on your timeline, this could be anywhere between 8 – 11 hours of coverage.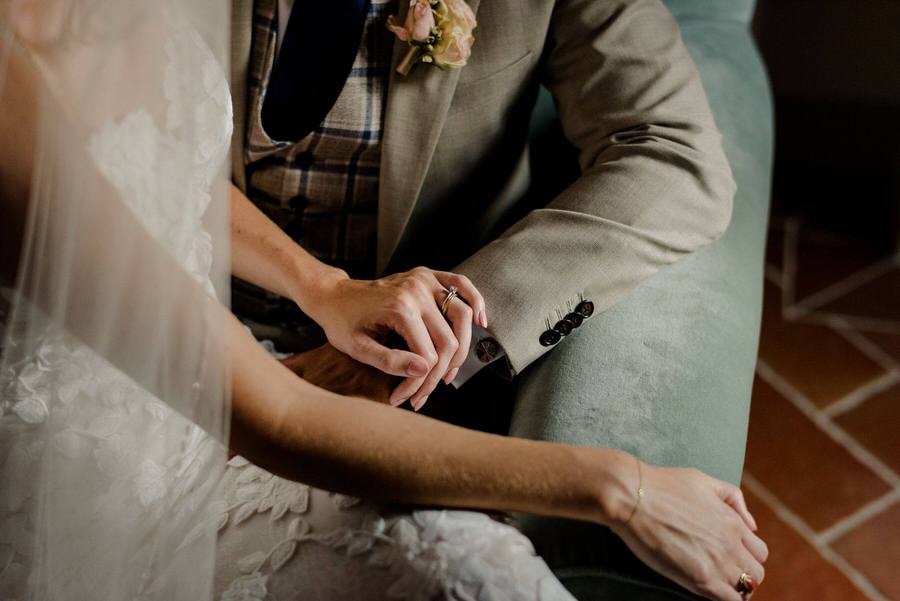 The best advice? Once you have a basic idea of your timeline, send this information over to your wedding photographer. They'll be able to work with you to create a photography timeline that meets your needs. Remember, this is what we do for a living, and we can make suggestions to ensure you get the best photos possible in the least stressful way!
If you're currently planning your wedding in Tuscany, Italy or beyond, we would love to hear from you and can guide you through the process step by step. Get in touch with us here for more information about our Italy wedding photography packages, or check out our latest wedding stories to see our work in action!