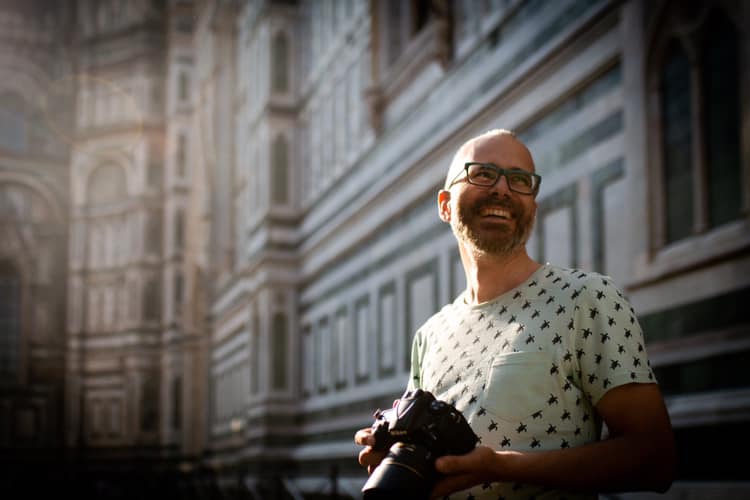 Enrico
I'm a mind traveller, a dreamer and I'm in love with the stories and people I meet.
I like to tell stories with whole-hearted enthusiasm, to give my sensibility a touch of the romantic side.
I was born in 1981 and I live in Tuscany with my family: Sheila, my two little treasures Guido and Greta.
Photography is first of all my great passion of mine, starting many years ago but then turned into a job opportunity that I do daily with full creativity.
About Tuscany Wedding Photographer Qualcosa di Blu
Qualcosa di Blu is the name of my wedding photography studio estabilished in 2011. I'm based in tuscany and I perform my services in Florence, Pisa, Lucca, Siena and other locations in Italy. I'm willing to travel and I'm also available for destination weddings.
I love having a natural approach. My goal is to let you be free to be part of each moment of your wedding with your guests.
Why the name "Qualcosa di Blu"? ("Something Blu" in english).
In Anglo-Saxon tradition, the bride should wear something new, something old, something borrowed and something blue. The blue in antiquity, was the color of the spirit, fidelity and purity.
"We are the sum of all people we have ever met"
Dirk Wittenborn