Your wedding photos will be a timeless reminder of your special day, but that doesn't mean they can't be creative and fun!
As experienced wedding photographers, we love helping our couples make the most out of their images from the day. If you're looking for some unique wedding photo inspiration, keep reading for 10 creative ideas to add to your shot-list.
Engagement Photos For Your Wedding Invitations
Engagement shoots are a great idea to help you build a relationship with your wedding photographer and feel more comfortable in front of the camera. But did you know your engagement photos can also be used for your wedding stationery, too?
Consider incorporating your engagement photos into your wedding invitations or on your wedding website to add a unique, personal touch. Need some inspiration for your engagement shoot? Check out our latest engagement photo galleries here!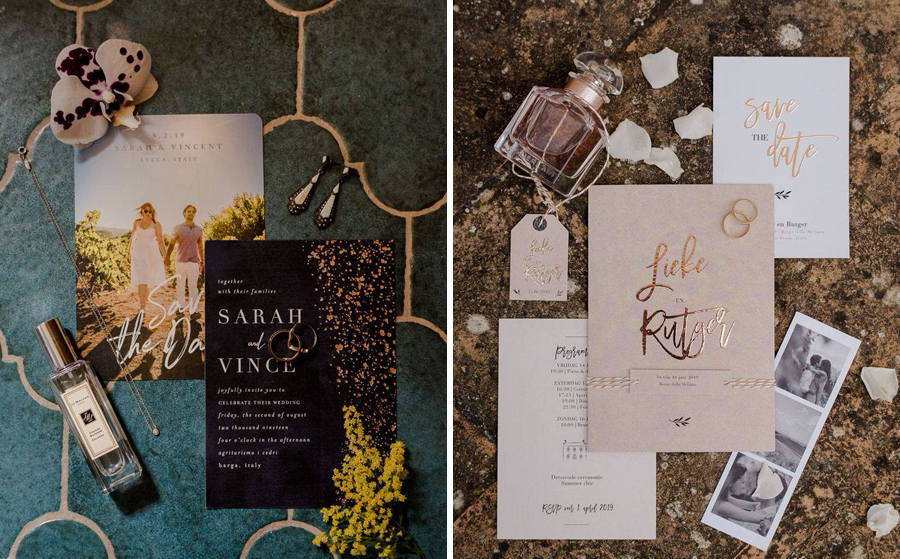 A Flat-Lay Of The Finer Details
Don't miss out on capturing all of the finer details on the morning of your wedding! Gather all of your wedding day accessories together, such as your stationery suite, bouquet, perfume, rings, earrings, and even a handwritten letter from your fiancé. The groom can also do the same with his shoes, cufflinks, watch, boutonnieres and cologne. Your wedding photographer will be able to capture some beautiful flat-lays and detail shots as you and your bridal party get ready.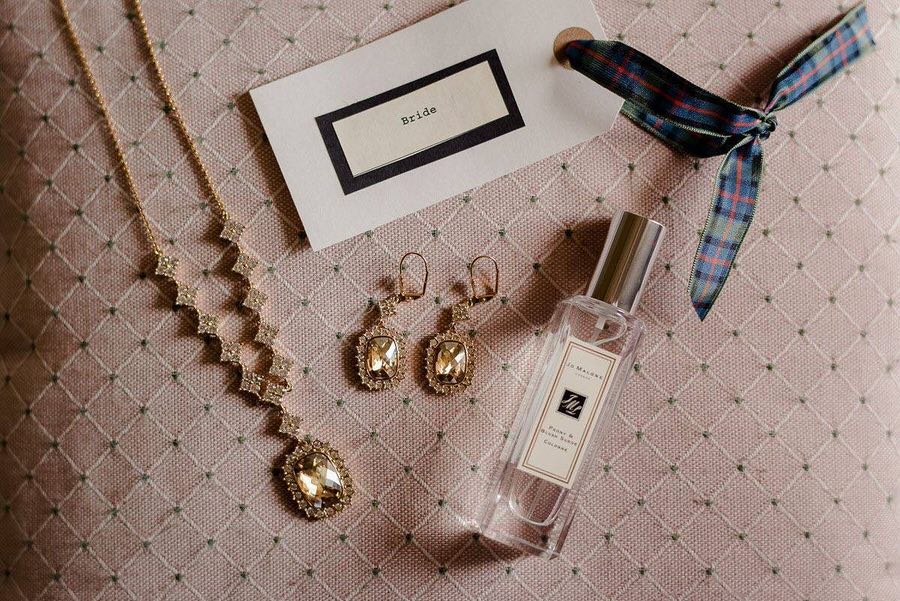 An Intimate First Look
Have you considered organising a "first look" photo session before your wedding ceremony? First look photos are always incredibly special, and allow you and your partner to enjoy an intimate moment together before the whirlwind of your wedding day begins!
There are so many creative ways you can capture this emotional moment. Be inspired by your wedding venue and surroundings to find the perfect photo backdrop – for example, walking down a grand staircase, through a lane of cypress trees, or against a historic building or monument. If you're not sure how to organise the perfect first look moment, don't be afraid to ask your wedding photographer for their ideas and advice, too!
A Ceremony Confetti Toss
Ask your guests to throw some colourful confetti, rose petals or rice as you walk back down the aisle after exchanging your vows. Your photographer will be able to capture an epic shot of you and your partner surrounded by loved ones, celebrating that "just married" feeling!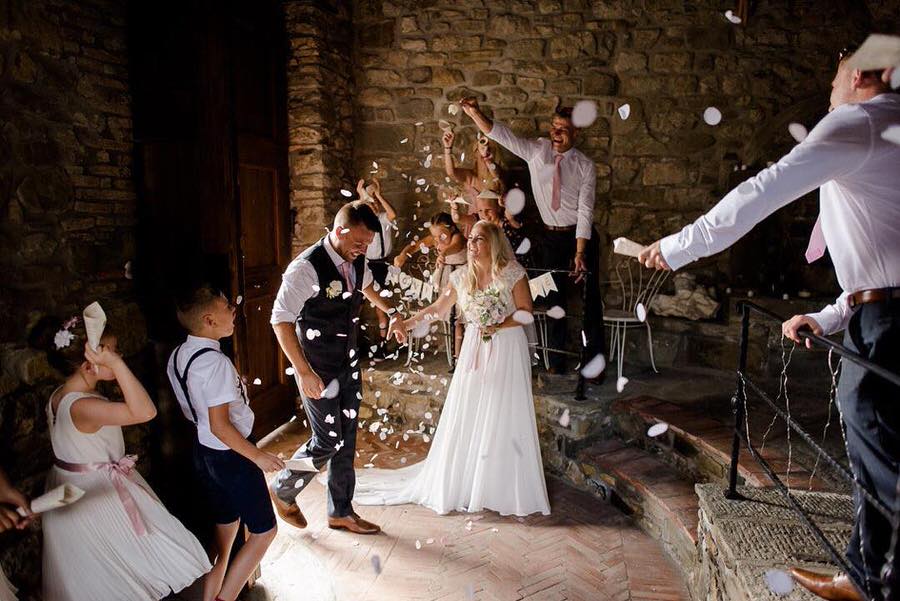 Unique Transportation
Vintage cars, classic limousines and other luxury vehicles all make perfect photo backdrops on your special day. Your photographer will be able to use your wedding car as a prop for your bridal portraits, or to capture the perfect "getaway" moment at the end of the night! Read these 5 ideas for hiring a unique wedding car here.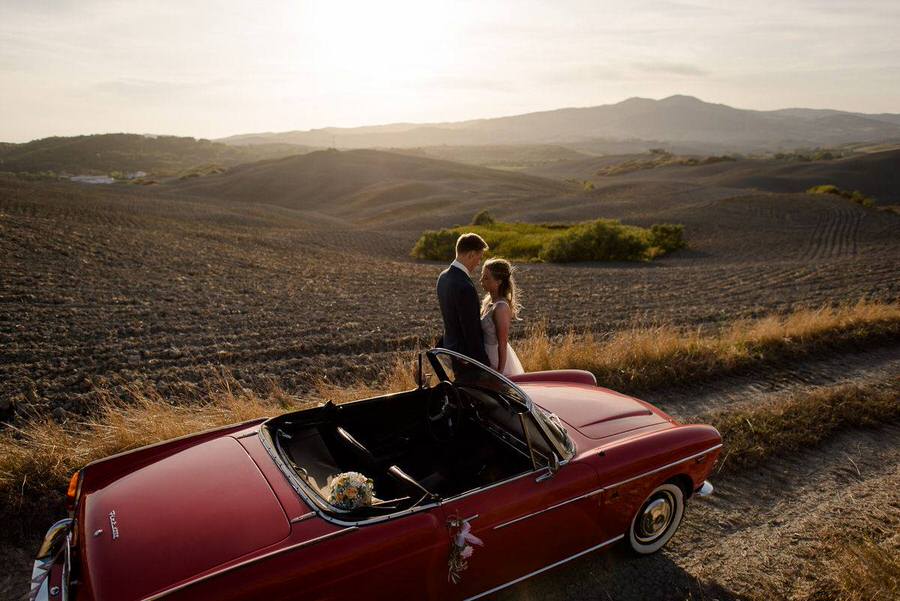 Beneath The Veil
Your wedding veil can also become a creative prop for your wedding portraits. Drape your veil above your heads as you look into each other's eyes and share an intimate kiss. The veil will help to soften your wedding photos and add interesting textures and layers. This works especially well against a warm, golden sunset!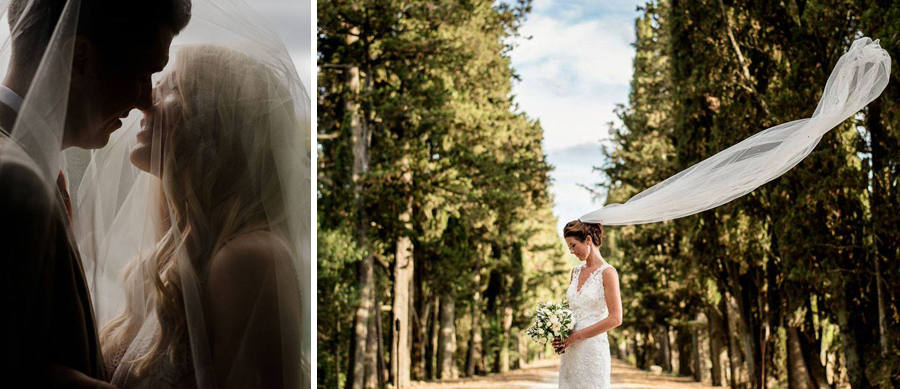 A Polaroid Camera Station
Why not add a vintage feel to your wedding reception by setting up a polaroid station for your friends and family? Your guests can take their polaroids home at the end of the night as a souvenir, stick them in a guest book with a heartfelt message, or hang them up somewhere around your venue.
Reception Cheers
Planning a sit-down wedding reception? Have your guests raise their glasses at sunset, so your wedding photographer can capture the perfect "cheers" moment down the length of your wedding tables.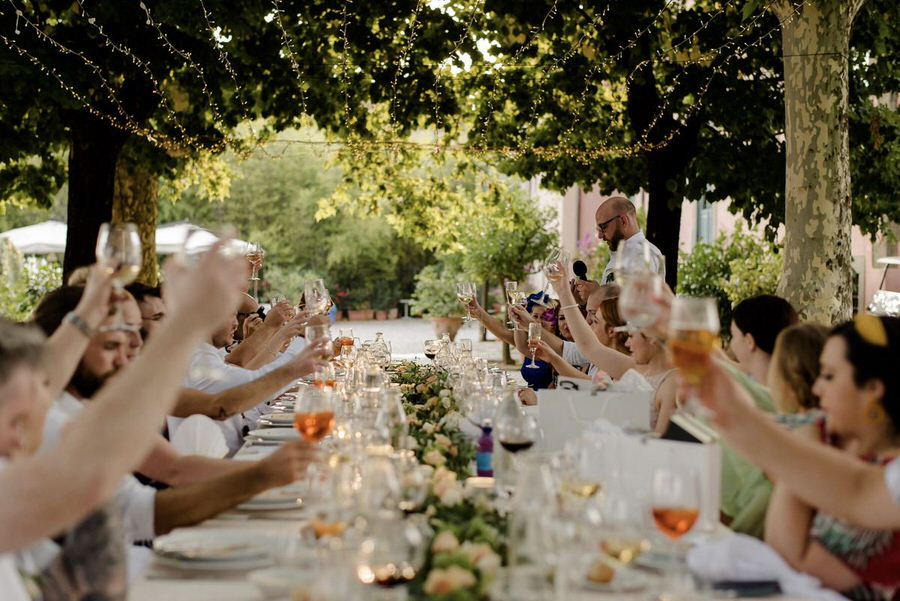 An Aerial Shot of Your Wedding Venue
Drone and aerial shots of your wedding venue can make a beautiful addition to your wedding photos – especially if you're planning a destination wedding in a picturesque location. You'll be able to look back on your wedding day with a birds-eye view as you relive each special moment. Be sure to ask your wedding photographer if this is something they can provide for you!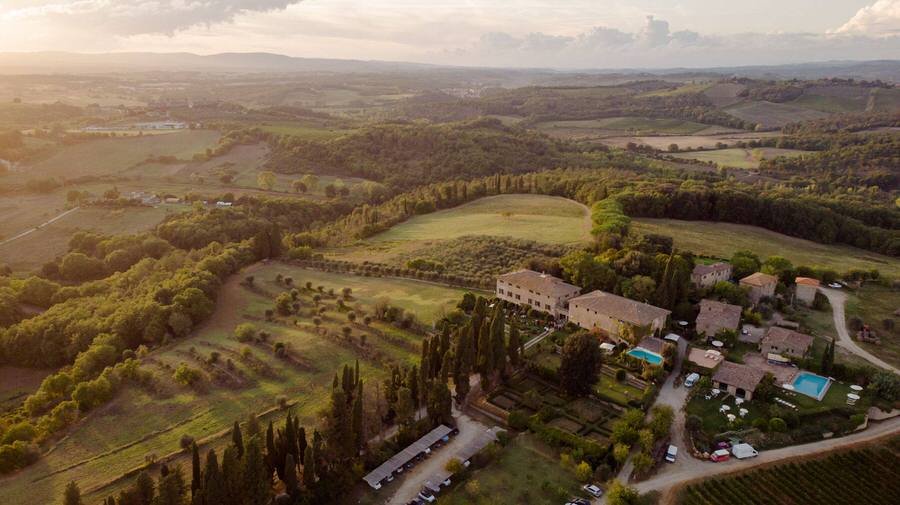 The Sparkler Exit
What better way to end the night than with a glittering sparkler exit? Ask your guests to form two lines and wave their sparklers around, as you and your new husband or wife leave the venue. Tip: make sure you have a dedicated person (like your wedding planner or venue coordinator) who can organise this for you. When executed well, a sparkler exit is pure magic!
Looking for a destination wedding photographer in Italy? Be inspired by our latest wedding photo galleries here, or get in touch for more details on our Tuscany wedding photography packages. We love working with couples across Tuscany, Italy and beyond!
---