Best equipment for Wedding Photography | What's in my bag
Best equipment for Wedding Photography – What's in my bag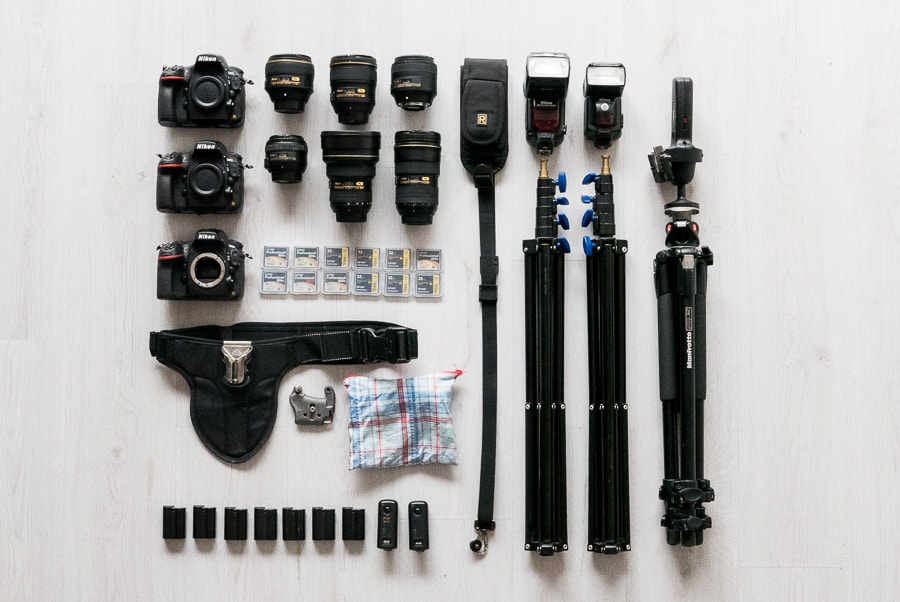 I want to share all of my equipment for wedding photography including cameras, lenses and bags.
Take a look at the video here below!

It's true that some lenses I'm used to bringing along with me to every wedding and they're ESSENTIAL (the 24mm and the 58 mm) while other lenses I only use sometimes.
So let's start and here is what's in my bag!
CAMERA GEARS: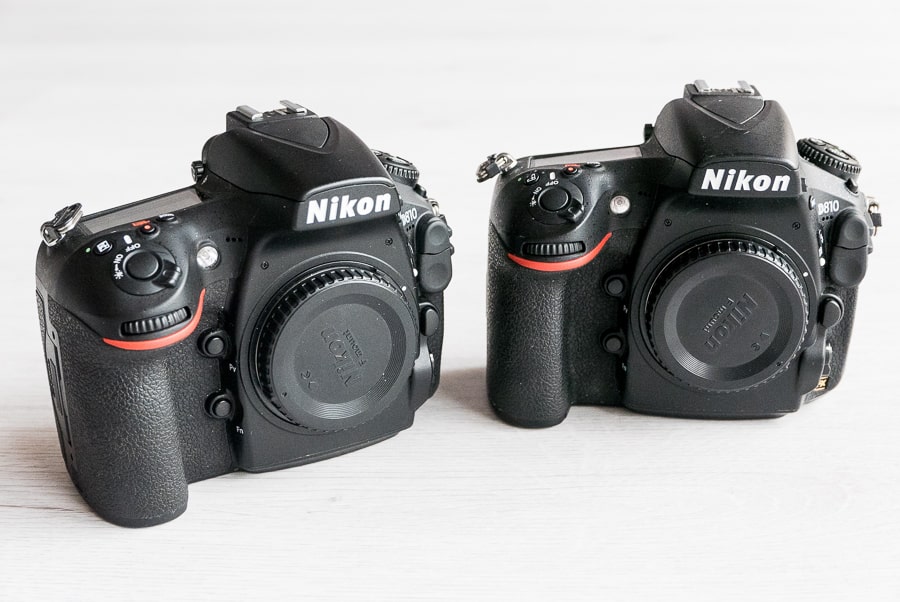 I think it's one of the most reactive cameras I've ever had: the AF is damn fast and the resolution is more than 36 M pixels for this full frame DSRL but this is not the most impressive feature I've noticed about it.
There are 2 things that I absolutely love about this Nikon D810:
1. The consistency of the body. Have you ever tried the Nikon F100? The old camera that probably most Nikon users remember for its hard body? Yes…exactly, well, the body of the D810 reminds me of the body of the old F100!
2. Colors. The tones that come out from the sensor of this camera are so beautiful; and the recovery of the shadows leaves the colors as they really are, even if you open the exposure for more than 2 stops. Sometimes I say WOW!
Usually I use 2 D810's at weddings because I don't want to waste time changing out my prime lenses during the ceremony.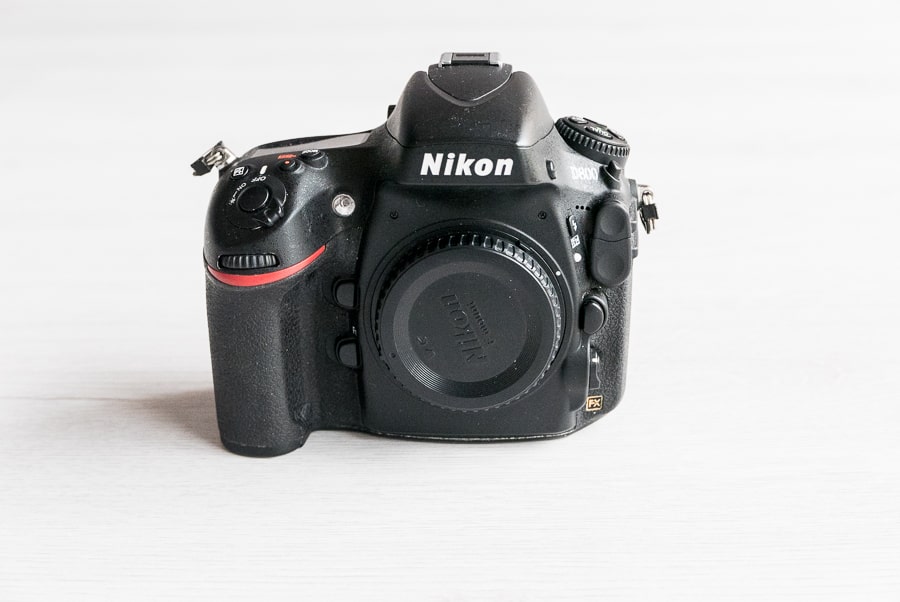 I'll be honest…I don't feel very enthusiastic about this camera. For this reason, I don't use it but I keep it in my bag as a back-up in case one of my D810s has an issue.
One of the bad things is the AF, because it doesn't work as fast as I want it to. Sometimes I think that the my old D700 was much better than the D800…
LENSES:
Nikkor 24 mm f/1.4 G (A MUST-HAVE IN MY BAG)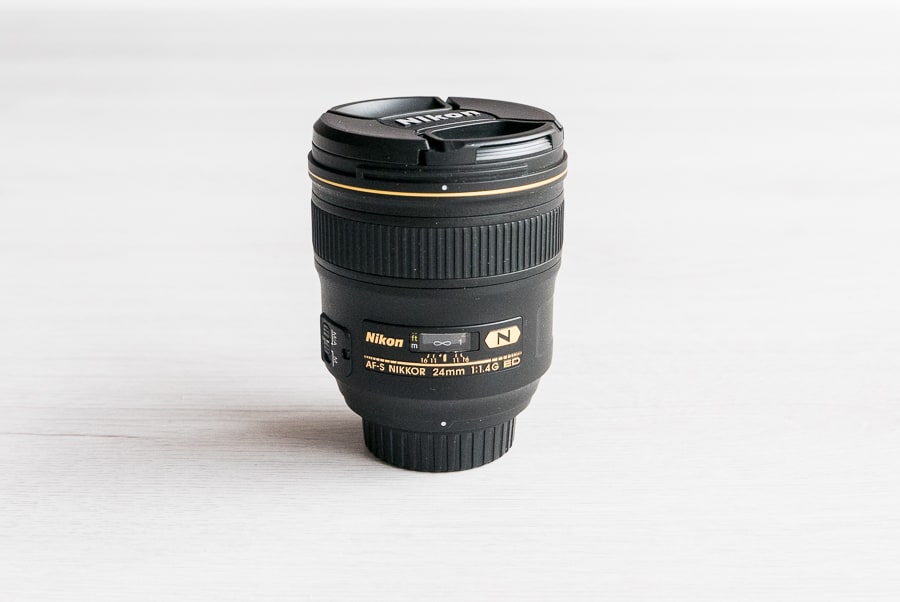 Simply WOW! This is the perfect lens for me. I like to be close to the subject and become part of the scene and tell the story from up-close. I love to use this lens at weddings.
The AF is extremely fast and silent; the sharpness is awesome and colors are incredible.
With the large aperture, the bokeh is really nice.
For reviews and technical info look here:
http://www.kenrockwell.com/nikon/24mm-f14.htm
https://photographylife.com/reviews/nikon-24mm-f1-4g
Nikkor 58 mm f/1.4 G (A MUST-HAVE IN MY BAG)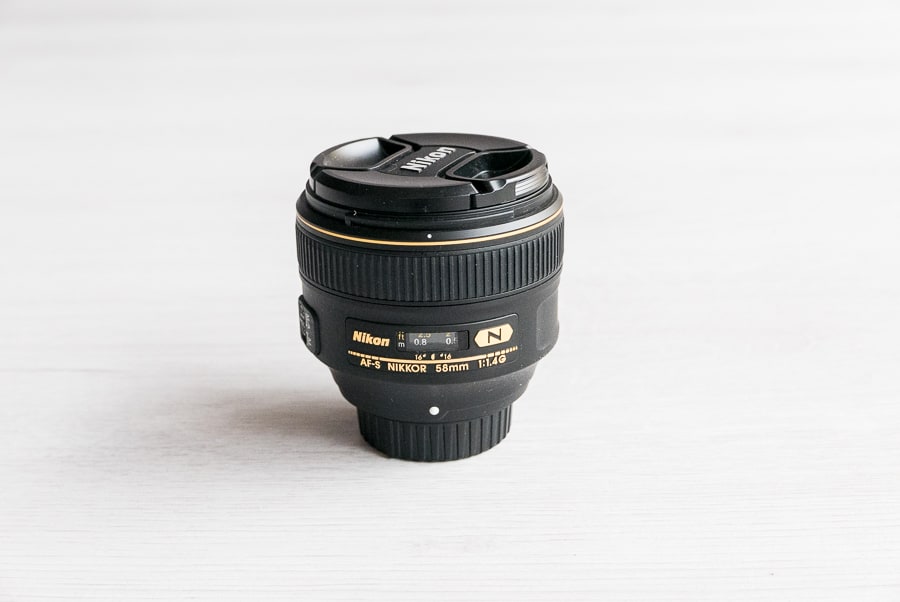 This is the BEAST lens for me!
The 58 mm is the sister lens of the 24 mm when I shoot at a wedding with 2 cameras.
I shoot about 80% of the wedding photos using this lens.
I always keep it attached to the camera!
For reviews and technical info look here:
https://photographylife.com/reviews/nikon-58mm-f1-4g
http://www.kenrockwell.com/nikon/58mm-f14-g.htm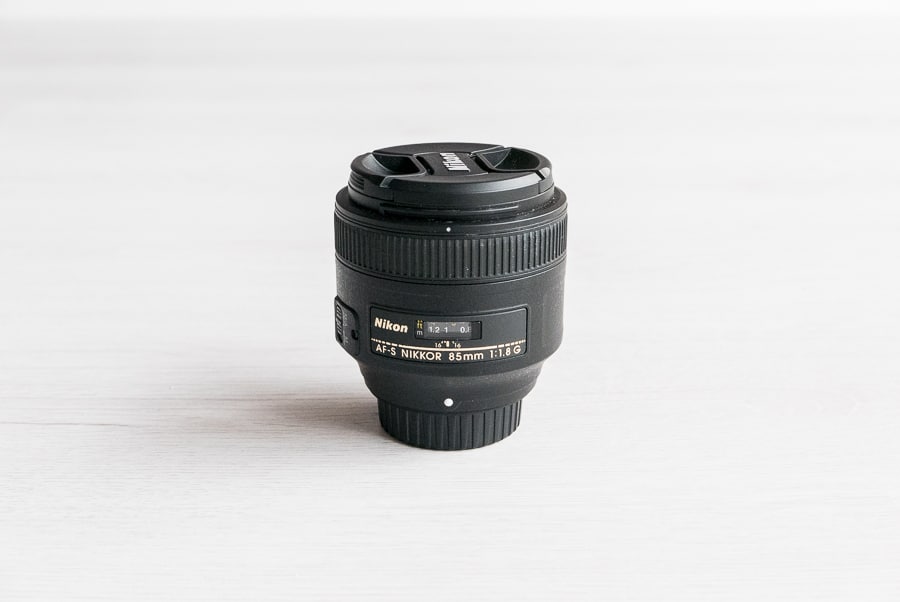 I don't know if it's only me, but I do not use this lens as often as I could, probably because my way of photographing a wedding is to remain quite close to the action or to the subjects. For this reason, I prefer the 24mm and the 58mm.
I sometimes use this lens during the ceremony if I cannot move around too much, as a way to be as candid as possible without disturbing people.
Otherwise, I use it during the couple shoots to get some portraits, but most of the time I prefer to use it during appetizers before dinner at the reception, capturing some candid shots of the guests while they give a toast or speech, while they are laughing and having fun, etc…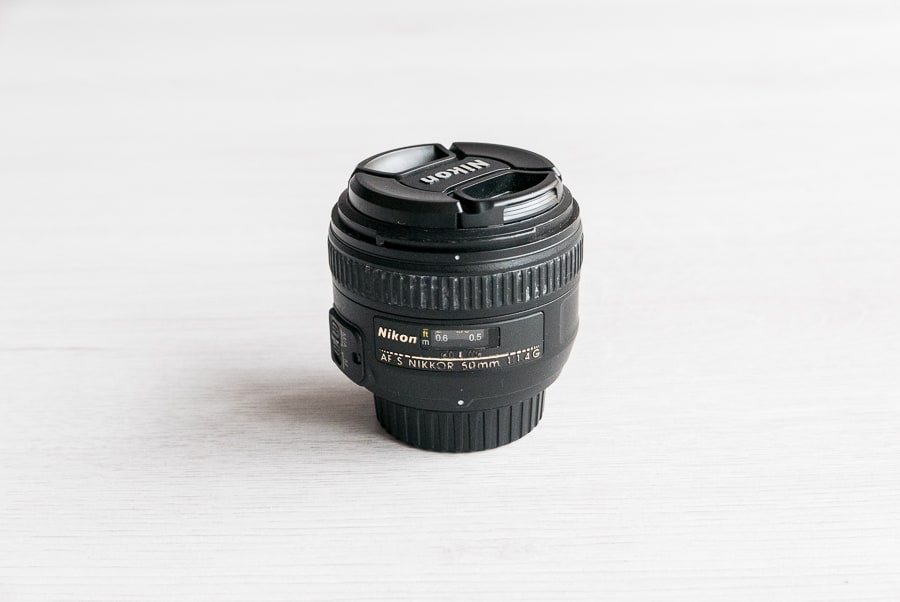 This is the smartest lens and coolest I have ever used:
Excellent sharpness, good colors and good bokeh…really cheap and light.
I've used this a lot, as you can see from the photos I've shared!
For reviews and technical info look here:
https://www.dpreview.com/reviews/nikon-50-1p4g-n15
https://photographylife.com/reviews/nikon-50mm-f1-4g
http://www.kenrockwell.com/nikon/50mm-f14-afs.htm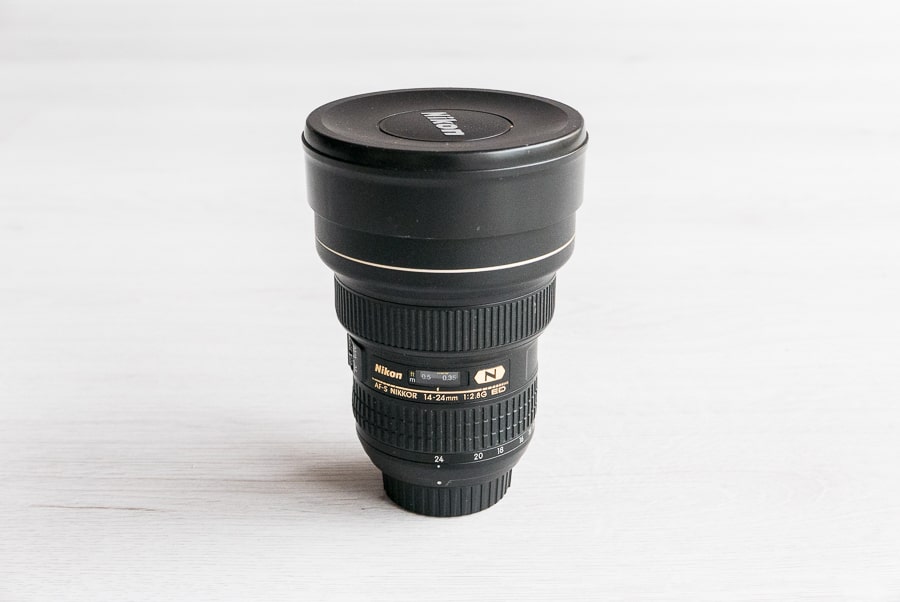 I use it when I want something different, and I want to put emphasis on the atmosphere. For example, with this lens at a wedding you can really highlight the location.
Incredibly sharp without much distortion at 14mm.
 It's unusual but I've used the 14-24 mm to take some different and creative portraits. On my video, I've uploaded some photos.
If I have an impressive wedding location, I never leave it at home!
For reviews and technical info look here:
http://www.kenrockwell.com/nikon/14-24mm.htm
https://photographylife.com/reviews/nikon-14-24mm-f2-8g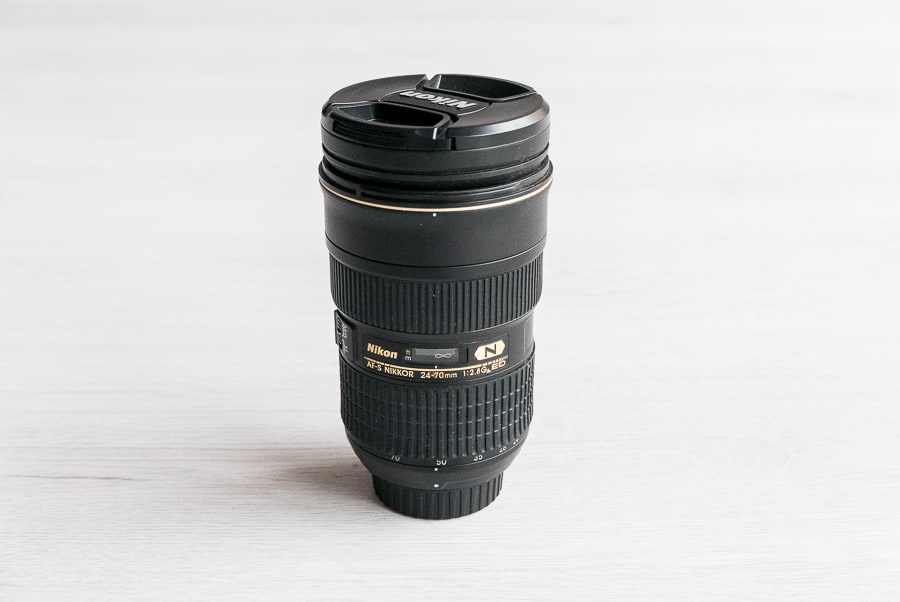 What do I do with this lens? Nothing for now.
I love my prime lenses but this is also a very good lens. I use this for certain projects when I need to shoot an event or a ceremony but have only one body.
I used this lens during some of my first weddings. I had only one camera and I didn't want to waste any time changing out lenses, so I used this 24-70 mm 2.8 to be as quick as possible in all circumstances.
Using this lens, I was able to understand which were my favorite focal lengths and with that acquired knowledge I then bought my favourite prime lenses.
For reviews and technical info look here:
http://www.kenrockwell.com/nikon/24-70mm.htm
https://photographylife.com/reviews/nikon-24-70mm-f2-8g
Tripods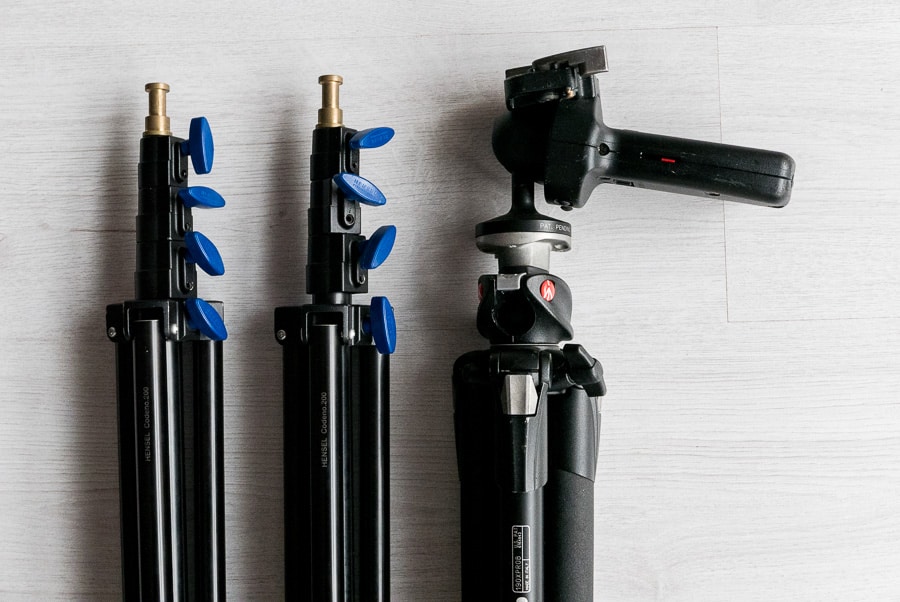 I'm using the Manfrotto 055 tripod. I always bring it with me to weddings but I don't usually use it. I just put it in the trunk of my car and I leave it there during the wedding.
I know that it is there…just in case.
I also use 2 stands where I mount the flashes and I use them in remote with the triggers as off-camera flashes.
Bags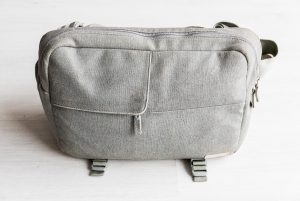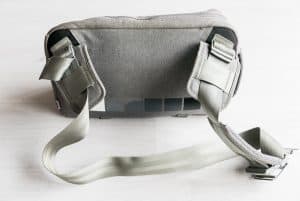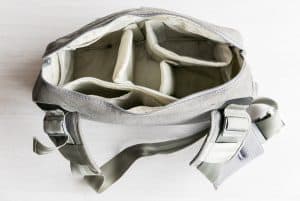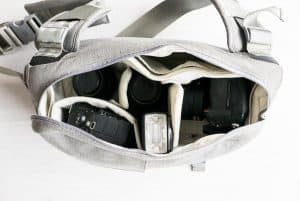 My bag is essentially one: The INCASE ARI MARCOPOLUOS
It is my favorite photography bag and I use it a lot for my weddings.
It's compact but there's enough space for 2 camera bodies, 3 lenses and some accessories (flashes, batteries, memory cards, triggers, etc..)
It converts from a bag to a backpack in seconds, thanks to the belts.
You can check more info here:
http://www.thephoblographer.com/2013/05/15/review-incase-ari-marcopoulos-camera-bag/
http://photo.net/equipment/bags/incase/ari-marcopoulos-camera-bag-review/
Sometimes in some weddings I also use a second photography bag, especially if I need to bring more equipment with me. I use an old Lowepro backpack, simple but essential.
Accessories:
Flashes Nikon SB-900 and SB-28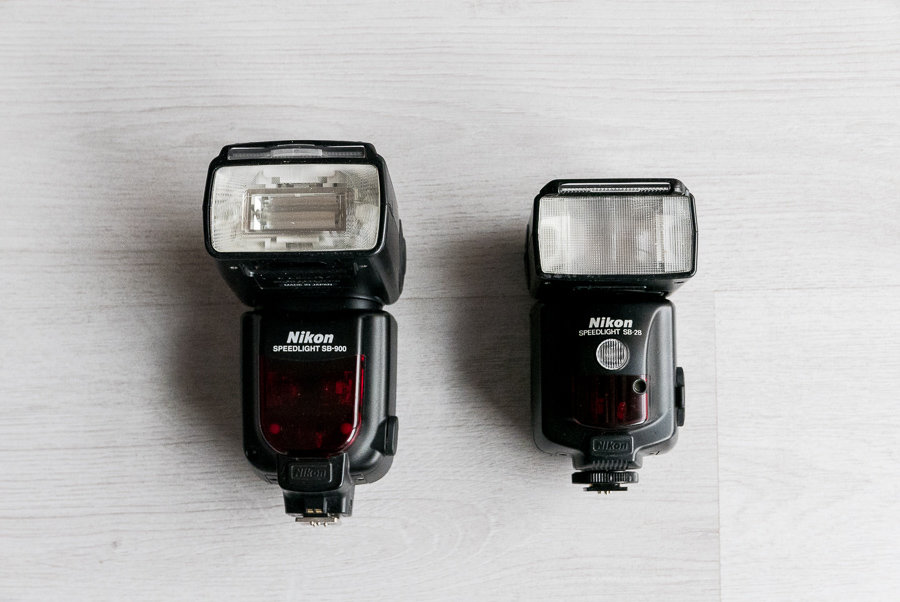 I usually do not use a flash if the light is good enough. I always try to work with natural light and prefer this…but sometimes it is not possible, so these flashes help me a little bit!
They are always in my bag!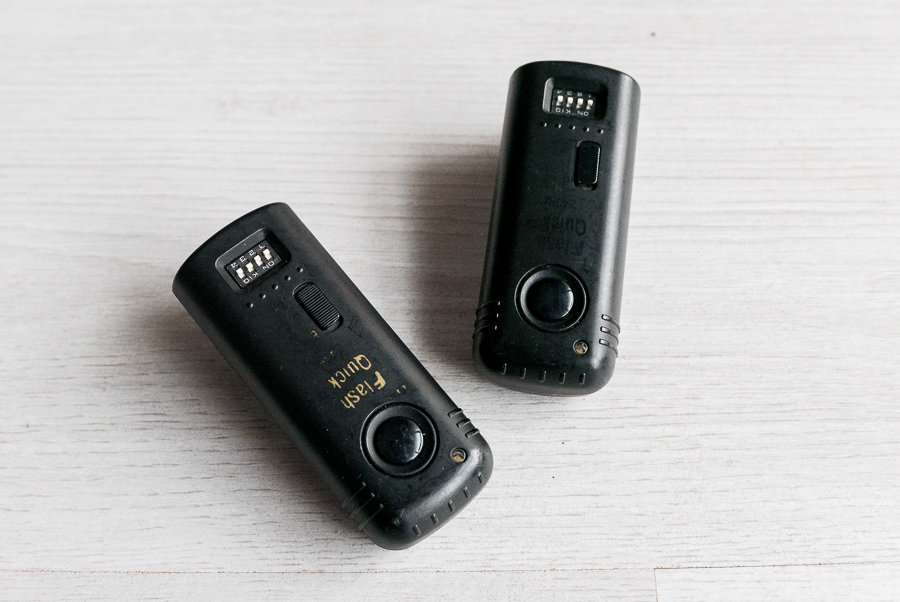 2 transmitters (for 2 cameras) and 2 receivers (for 2 flashes) all linked in the same channel.
I use these triggers to have off camera flash and use the light with creativity.
These triggers do not work in TTL mode but only in Manual mode. This is not so good because
 I have to to set the power of the flash each time.
One thing that I don't like so much is that there's not the possibility to have a remote control flash.
For this reason I'll probably buy the Yongnou Y622N II. I'm falling in love with it….
Look here for all the infos:
https://www.amazon.it/Yongnuo-YN622N-KIT-comprende-controller-Transceiver/dp/B01FVPEKP4/ref=sr_1_5?s=electronics&ie=UTF8&qid=1485854384&sr=1-5&keywords=yongnuo+nikon
Memory card and Batteries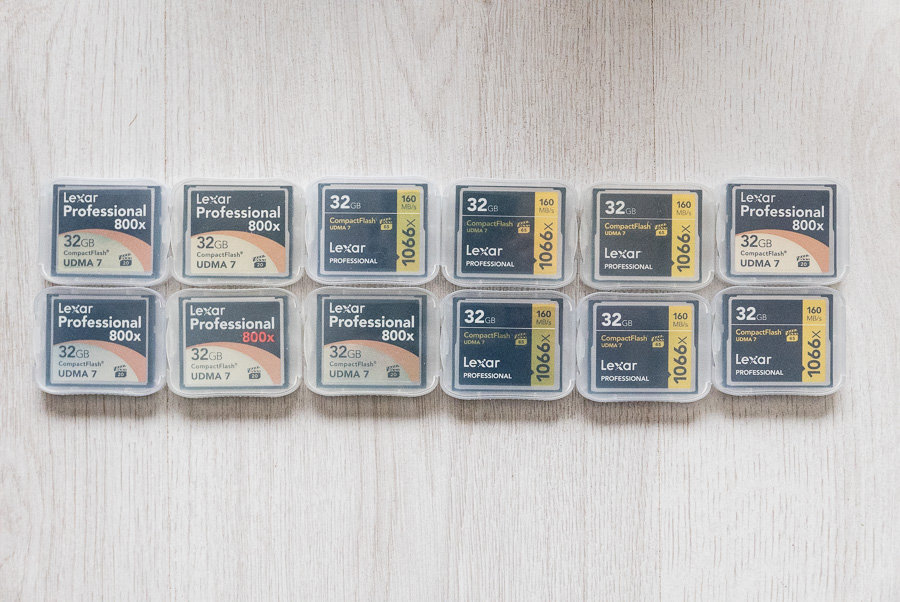 A lot!! 🙂
BlackRapid & Spiderholster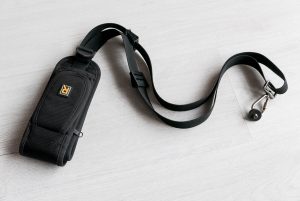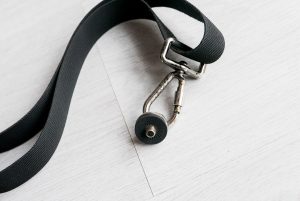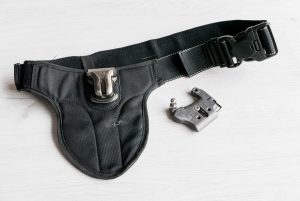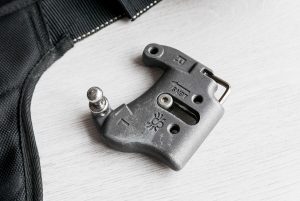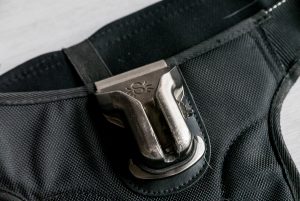 The eest camera strap for me! (the single one)
I use this single strap with one body camera and for the other I use the SpiderHolster as a belt.
So in this way I've got one camera on the left and one camera on the right.
For more:
http://blackrapid.com/
http://spiderholster.com/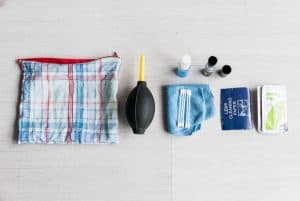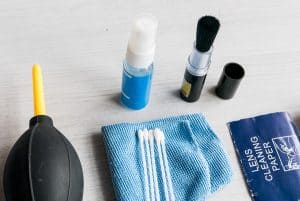 I always, always, always keep it in my bag.
During the wedding anything can happen and lenses can get dirty and need to be cleaned. This is a MUST because with dirty or dusty lenses the work is compromised. So, I start out with clean lenses and then often check to make sure they are still clean during the day.
Conclusions:
This is my own preferred camera bag and equipment, but obviously only some ideas for you on what you might like as well for inspiration!
Photography equipment of other photographers:
If you want to take a look at other photographers' bags, I've collected some good links where you can check out the most famous photographers' camera bags. You can also see how the equipment changes when the kind of photography changes!
– http://shotkit.com/
(Especially for wedding photographers)
– https://www.magnumphotos.com/theory-and-practice/whats-in-your-kit-bag/
(Take a look into the bags of the most famous reportage photographers in the world)
– http://thephotobrigade.com/category/in-my-bag/
(Other collection of photojournalistic photographers, a good selection from the very best and famous photographers all around the world)
– http://www.streethunters.net
(street photography)
VIDEOS of wedding equipment of other wedding photographers:
I've also collected some videos where some well-known wedding photographers show their own best equipment:
Sam Hurd, one of best wedding photographers, shows us his camera bags, enjoy!
http://www.samhurdphotography.com/
This was an older video, when he used the Incase Ari as a camera bag.
Nadia Meli is one of photographers that I like! She's always taking amazing pictures!
http://nadiameli.com/
One of the most talented female photographers in the world. She's also in charge of an educational program for professional wedding photographers promoting courses and lessons. You can check her out at this link:
https://theweddingschool.net/