Writing your own wedding vows can feel seriously overwhelming – but trust us, it's definitely worth it! Personal vows are an opportunity to share memories, make promises and tell your story with the person you love the most.
So, what do your vows need to include, and where should you actually begin? If you're currently looking for wedding vow inspiration, keep reading for our step by step guide to get you started.
Set expectations with your partner
It's always best to get on the same page as your partner when it comes to your wedding vow expectations. You'll want to make sure you agree on the following questions:
How long should the vows be?
Will your vows be deep and meaningful, light-hearted and funny, or a mixture of both?
Will you be incorporating any religious or cultural elements into your vows?
To make things easier, you might also want to come up with a rough "vow template" that you can both customise. This could be something like:
Highlight what you love about your partner
Share a favourite memory or personal story
Make some promises for the future
Conclude with a few words of love and appreciation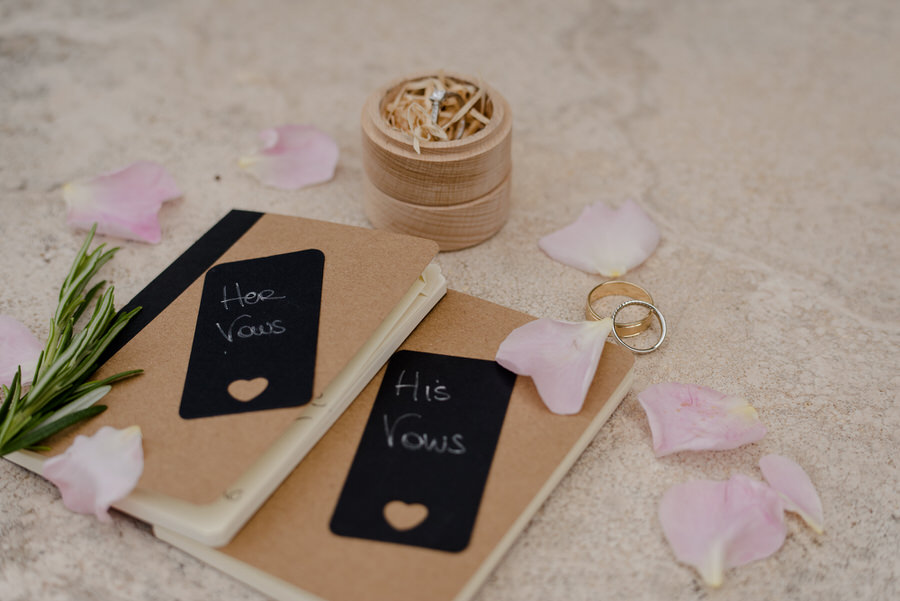 Take a trip down memory lane
Now that you've decided on format and tone, it's time to gather some inspiration! Sit down somewhere quiet with a notebook and do some brainstorming. What kind of things do you want to include in your vows?
To get you started, consider the following prompts:
What was your first impression of your partner?
What are your favourite qualities about your partner?
What do you appreciate the most about your partner?
How would you describe your relationship?
Do they have any funny personality quirks?
What are some of your favourite memories of your relationship?
What kind of experiences have you shared together?
What kind of marriage do you want to have?
What are your hopes and dreams for the future?
After brainstorming your way through these prompts, you should have plenty of rough material to work with! You can now use these notes as inspiration as you begin writing your vows.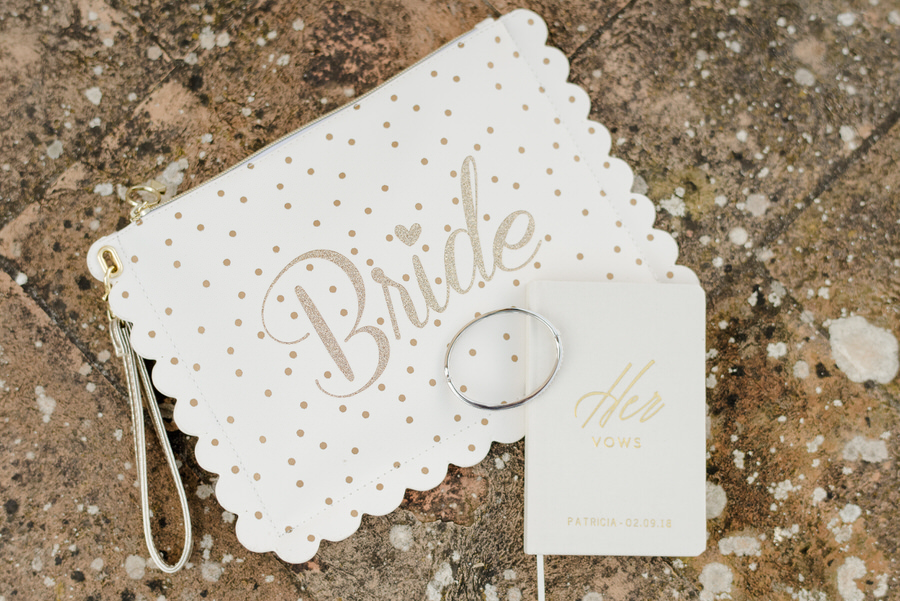 Talk to your wedding celebrant
If you're still struggling to pull everything together, why not ask your wedding celebrant for some assistance? Remember, this is exactly what they specialise in, and they'll definitely have some tips or templates to share. Some celebrants may even offer vow writing as an additional service.
You can also use outside sources like Pinterest or Google to find wedding vow examples – but be sure to customise them to reflect your individual relationship. The best wedding vows are always the ones that come from the heart!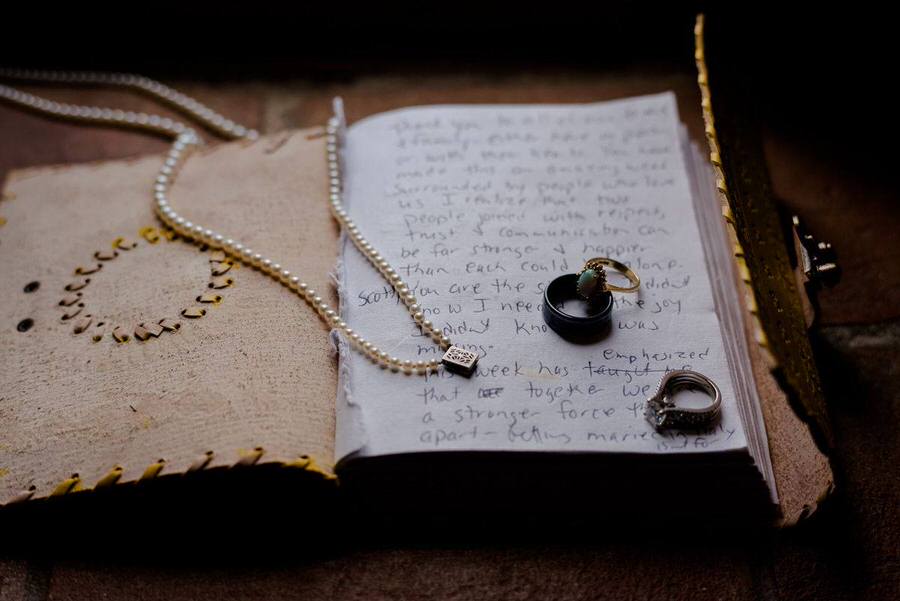 Practice makes perfect
Once your wedding vows are finalised, you should practice reading through them several times before the day. The more comfortable you feel with the material, the more relaxed you'll be during your ceremony.
And our final tip? Be present and enjoy the moment – this is going to be one of your favourite memories from the day, so don't forget to soak it all in!
As wedding photographers ourselves, we love capturing your wedding vows. You can learn more about our Italian wedding photography packages here, or browse our latest wedding stories from Tuscany, Italy and beyond.