Planning a "First Look" before your wedding ceremony can be a beautiful and emotional experience. Whether you want to compose yourself before your ceremony or simply share an intimate moment together, there are several reasons to consider a First Look for your special day.
With this being said, there are a few things you'll need to consider when organising a First Look. Keep reading as we share some of the benefits of planning a First Look, and how to work with your wedding photographer to get the most out of your photos!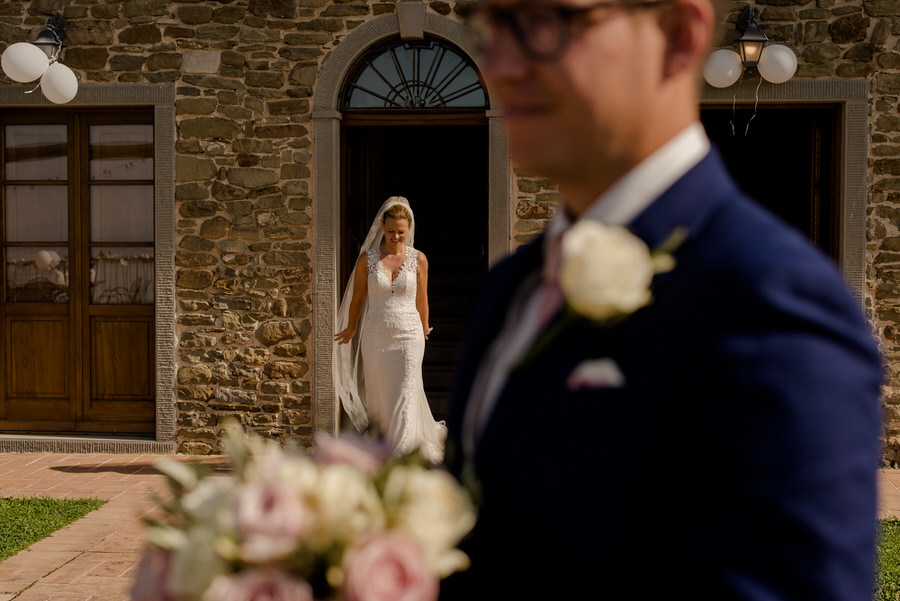 What is a First Look?
A "First Look" is simply an opportunity for you and your partner to see each other for the first time before your ceremony in a private setting, while your photographer captures the big reveal. A First Look can be an intimate moment shared between just the two of you, or you may choose to involve your parents and bridal party.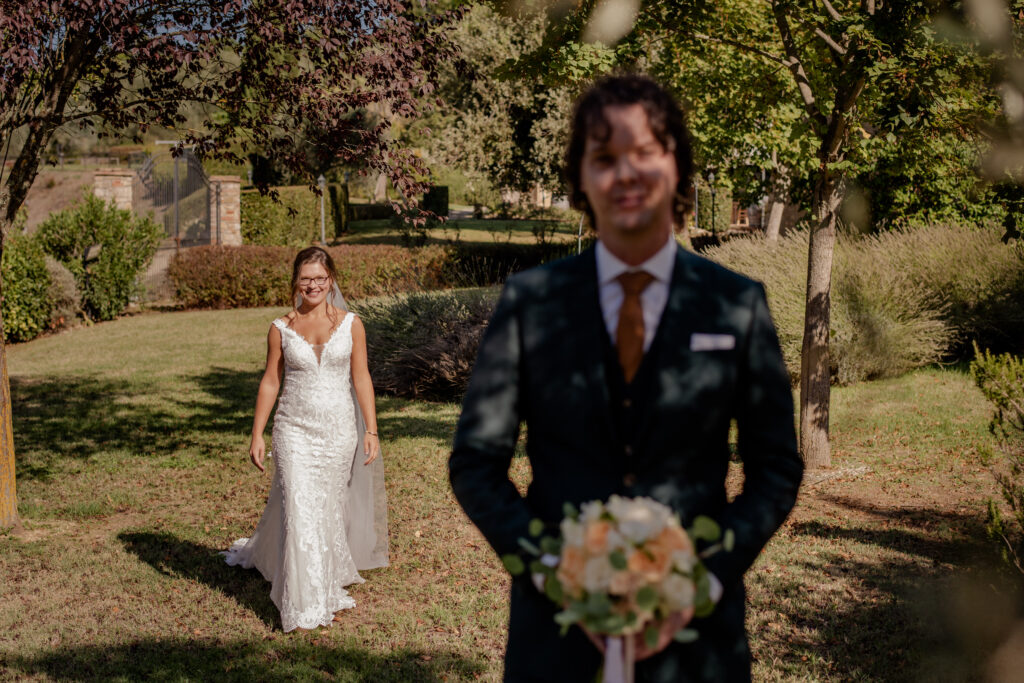 Should You Plan a First Look?
While they may not be traditional, First Look photo sessions are becoming more and more popular. Not sure if a First Look is right for you? Here are a few reasons to consider a First Look before your ceremony:
Stay relaxed and calm. The morning of your wedding is usually filled with nerves and excitement. You may even feel anxious about walking down the aisle and exchanging your vows in front of your loved ones. A First Look can be a wonderful way to calm your nerves and remove some pressure before your ceremony.

Maximise your time with friends and family. After the big reveal of your First Look, your photographer will typically spend some time capturing portrait photos. This means you can spend more time mingling with your loved ones after your ceremony, instead of leaving immediately for your portrait session.

Beautiful photos to last a lifetime. Planning a First Look also helps your photographer capture an emotional moment in time that you can cherish forever!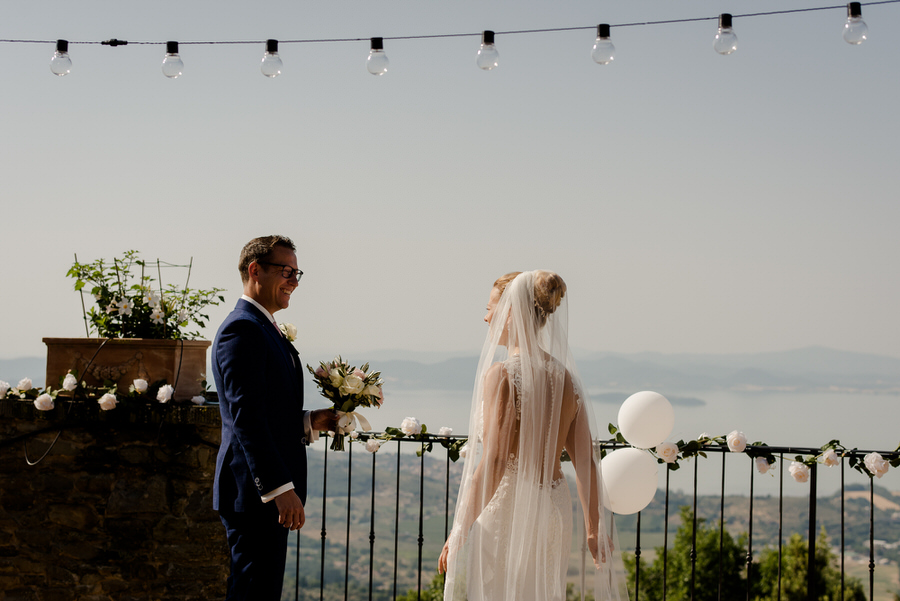 Things to Consider When Planning a First Look
If you've decided to plan a First Look, you'll need to tweak a few things on your wedding day to ensure everything runs seamlessly. Here are our tips for planning a First Look:
Adjust your timeline. To organise a First Look, you'll need to allow some extra time on your run sheet before your ceremony. Hair and makeup will need to start earlier, and you may need to factor in transport time depending on your location. While the actual "First Look" may only take 5 minutes, your photographer will likely spend another 30 minutes capturing portraits, so try to allow 45-60 minutes for the entire process.
Different lighting. Because First Look photos occur earlier in the day, the lighting will be harsher, so consider a location indoors or in a shaded outdoor area. Don't forget you can always duck out for some sunset portraits later in the day, too!

Ask your photographer for guidance. Not sure how a First Look works or where it should fit into your day? Ask your photographer! This is what we do for a living, and we'd love to help you organise the perfect First Look for your wedding.
Looking for a wedding photographer in Tuscany? Explore our latest real weddings in Tuscany here, or get in touch to learn more about Tuscany wedding photography packages.