Welcome to the Jungle | Wedding Inspiration shooting
Let inspired from this Jungle atmosphere, smell the flavour of the sauvage nature with its big green leafs, listen the sound of the rain on the ground.
Everything was born with an initial idea: to represent something that was original and different, moving away from the already hollow tendencies.
We would give inspiration for marriage with something wild and exotic, far, mysterious, but fascinating. Jungle precisely!
The set of this photo shoot was entirely made in the showroom of Fiori & Colori Decoration in Tuscany who with their expert hands have been able to recreate the whole ambient of a jungle.
So Thanks to Fiori & Colori Decoration and to A testa in Giù by Zumpo Pasquale for the Hairdress and Make up.
Here below the photos! 🙂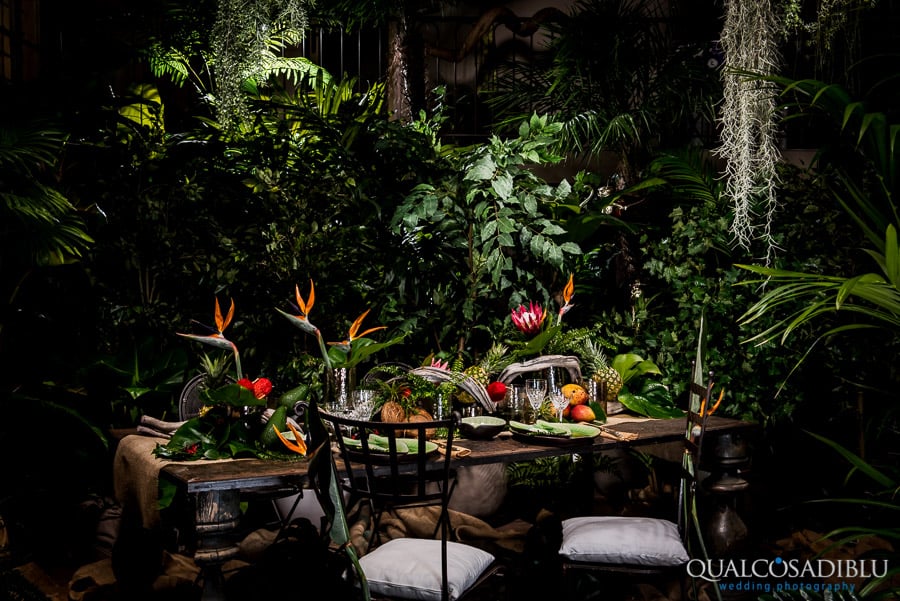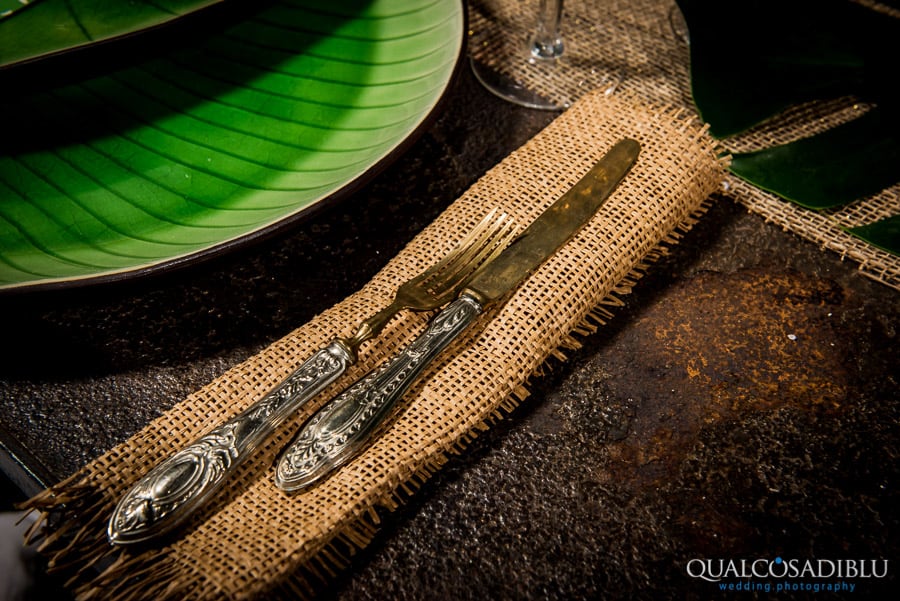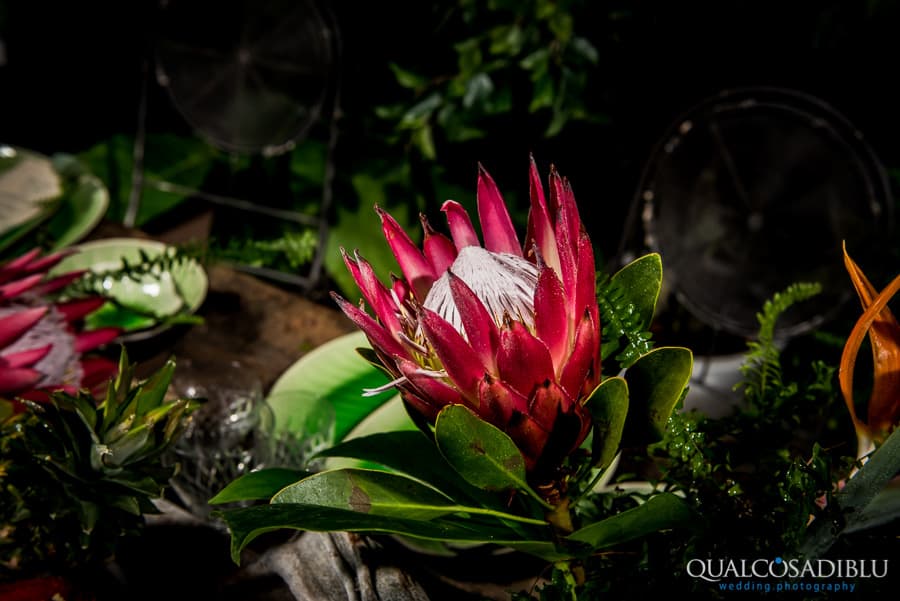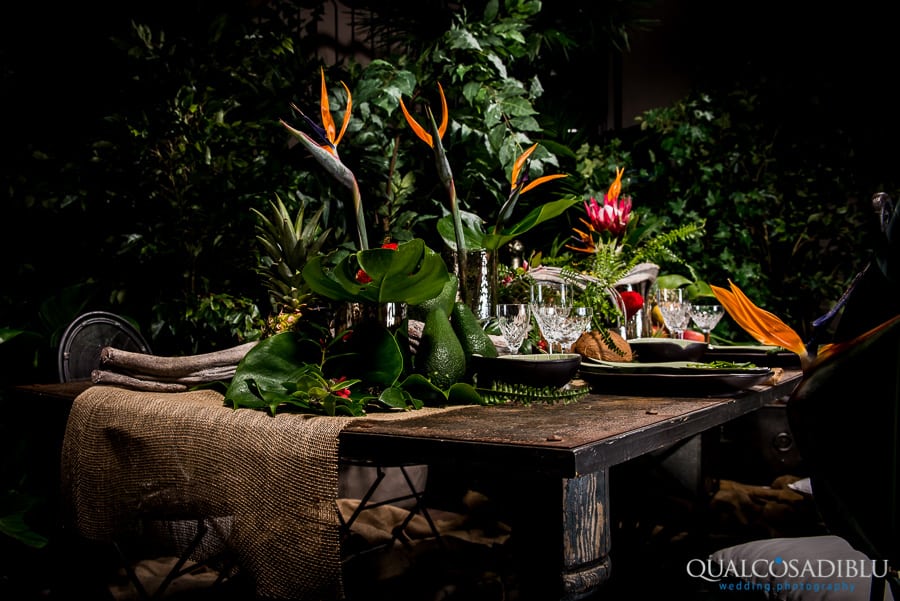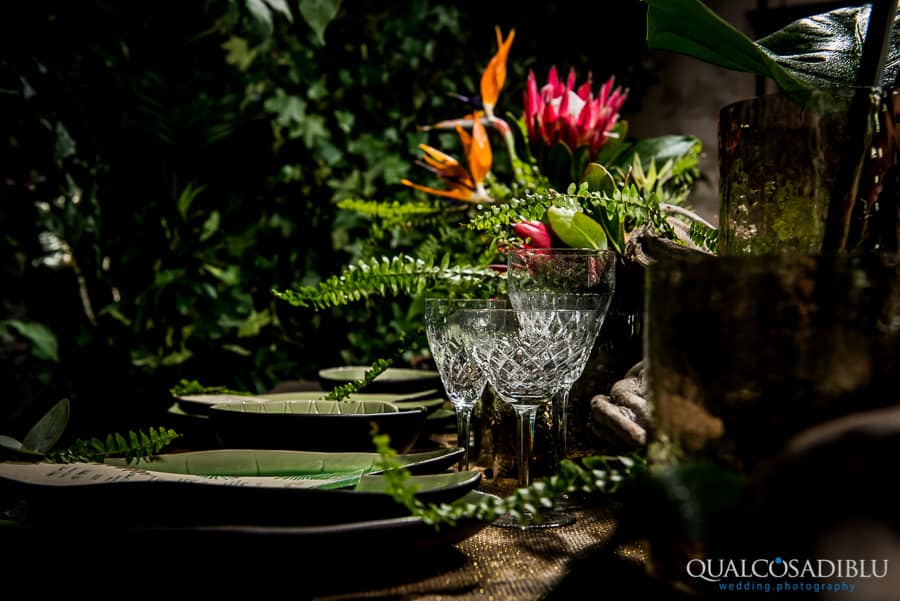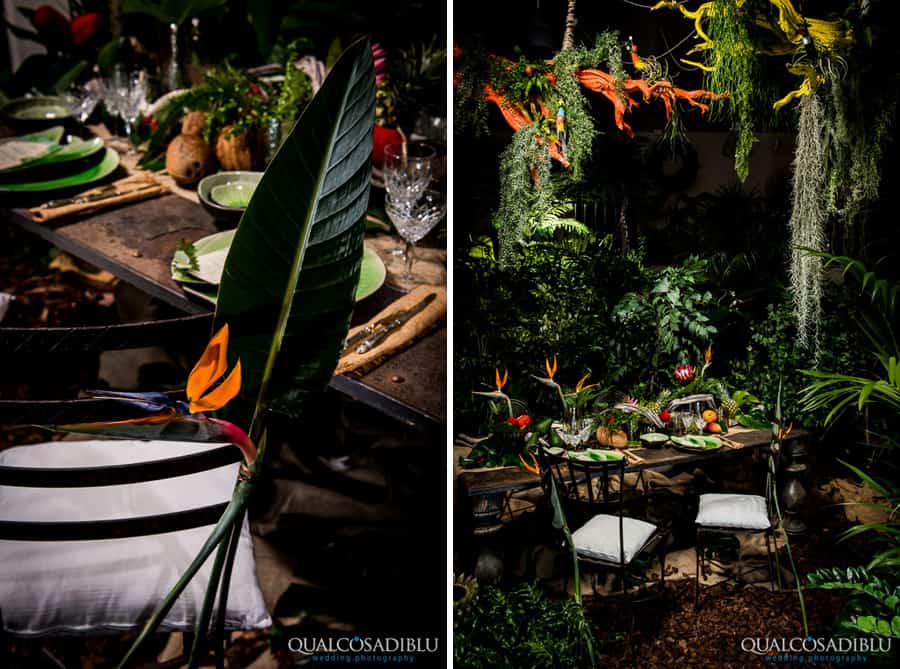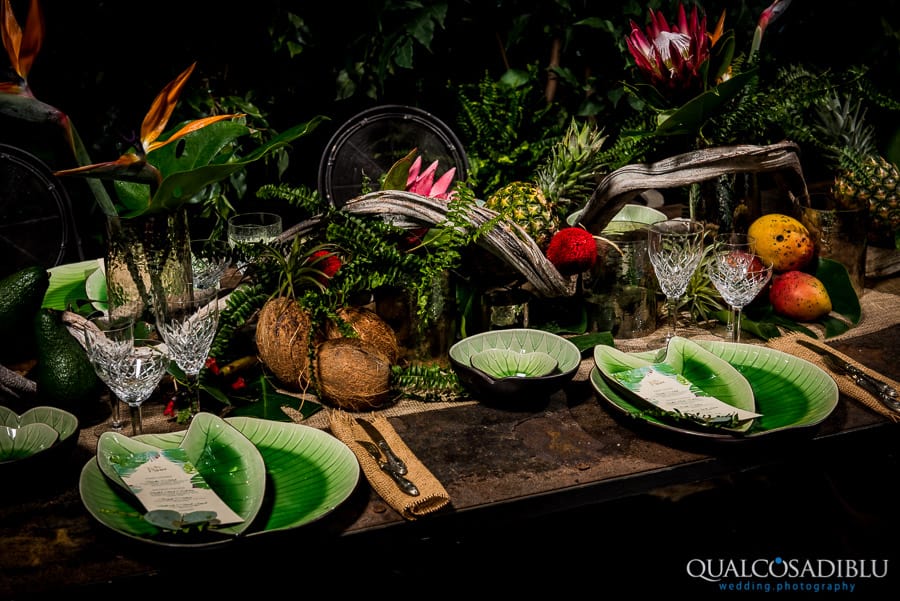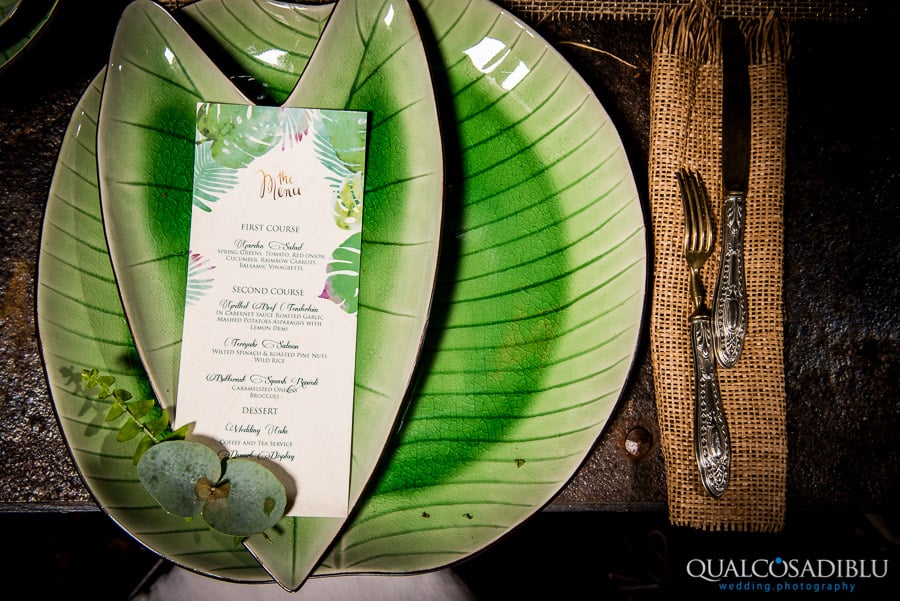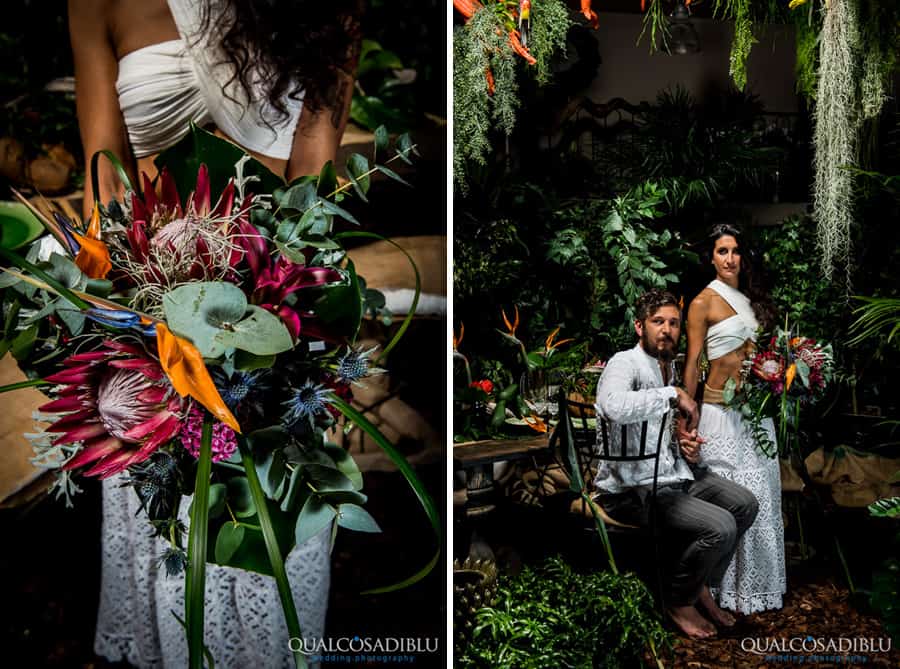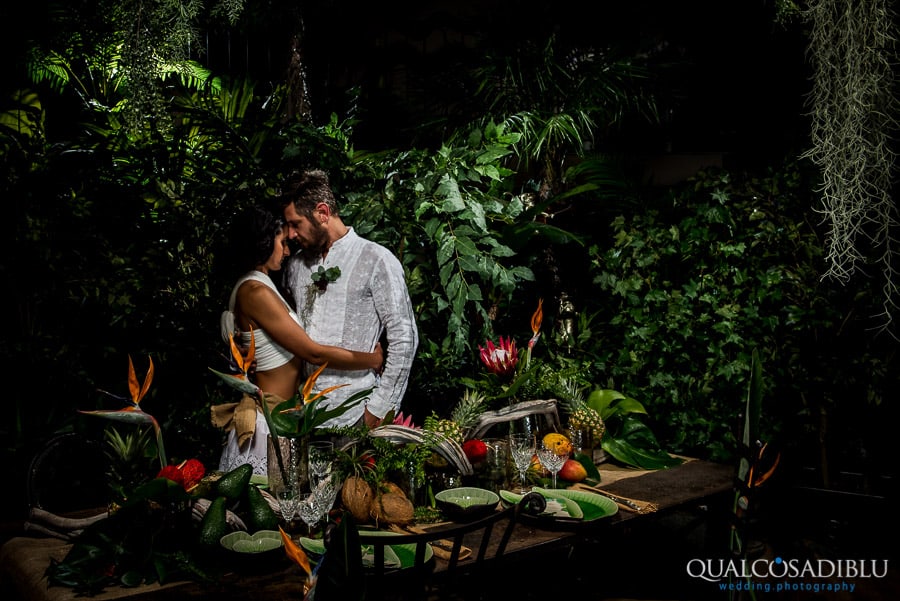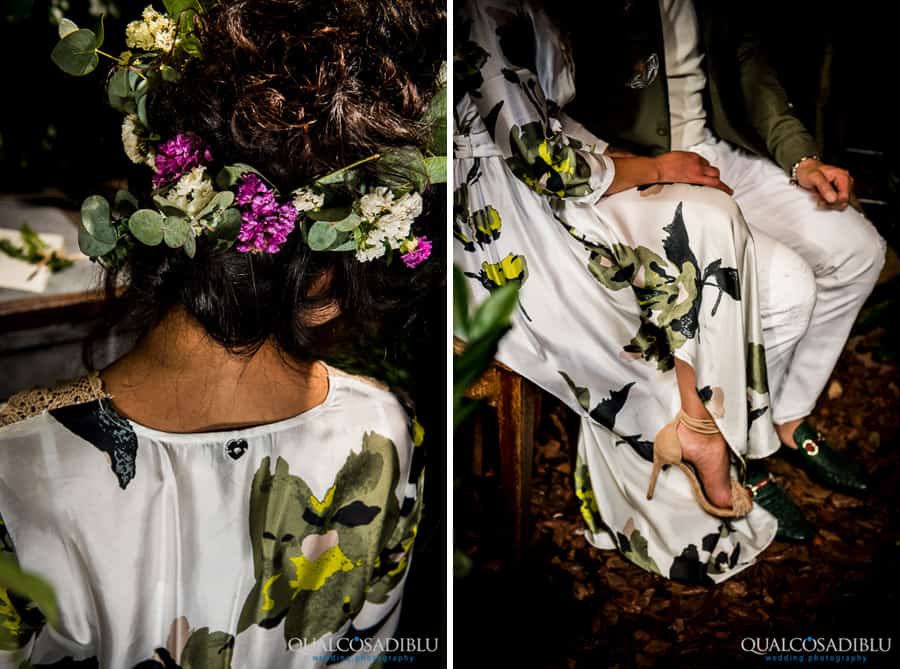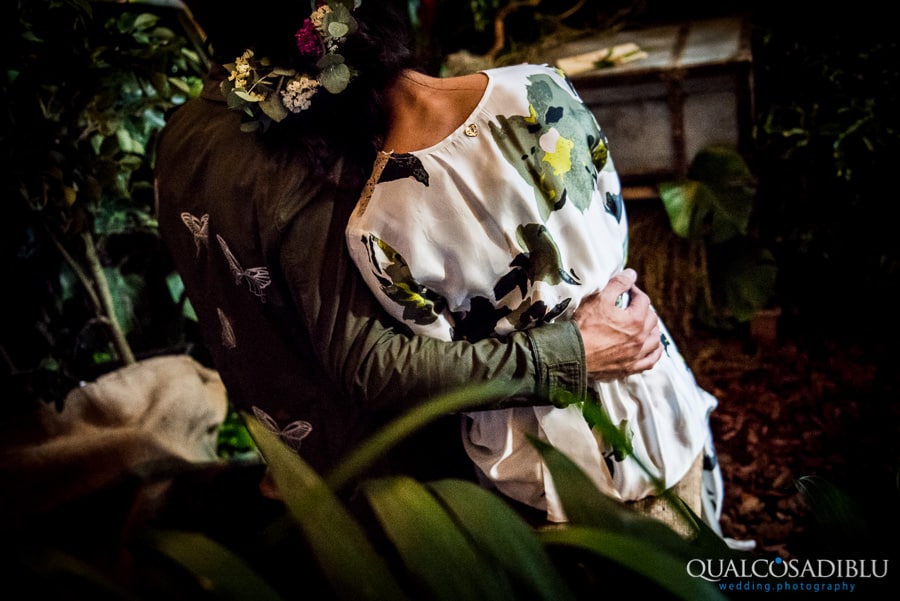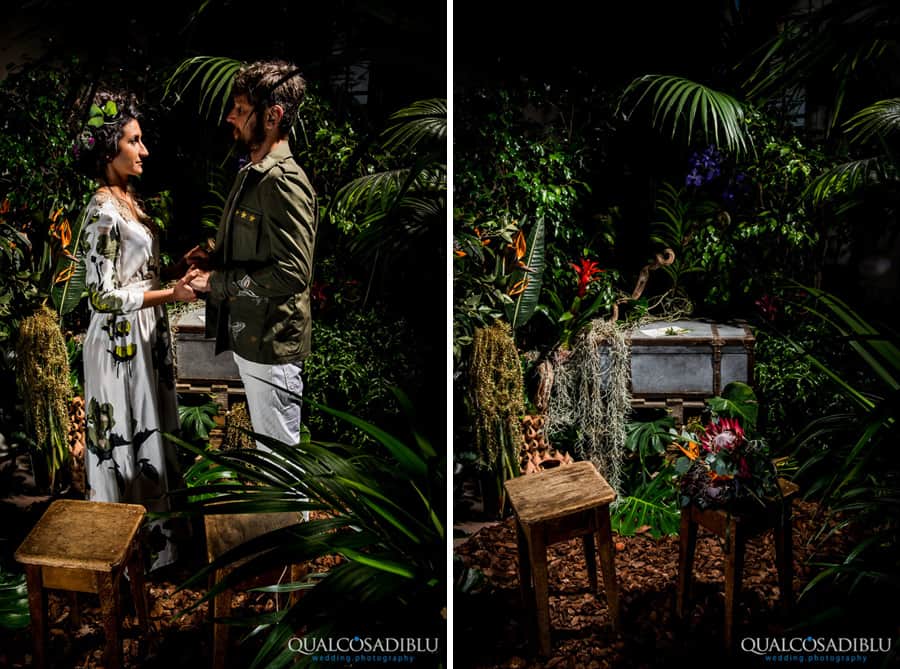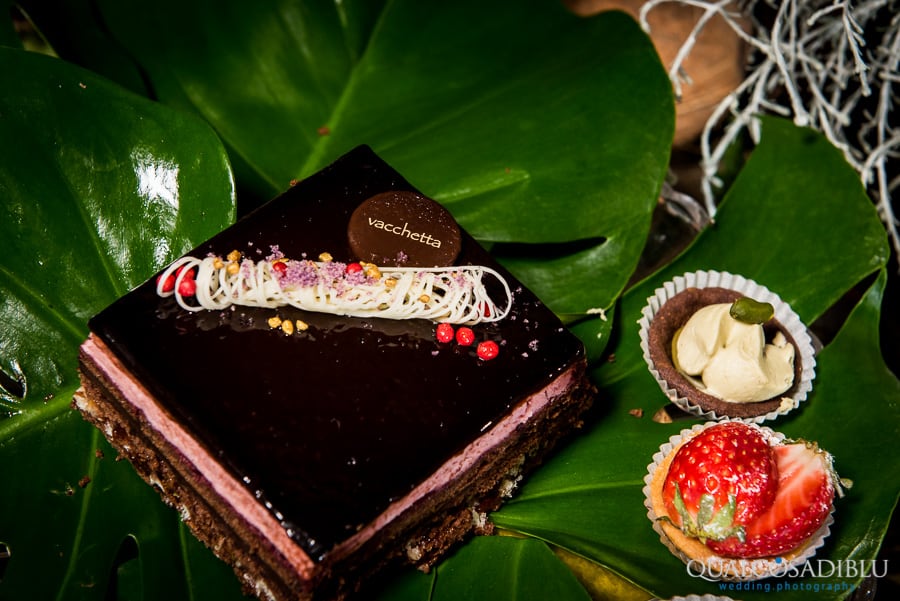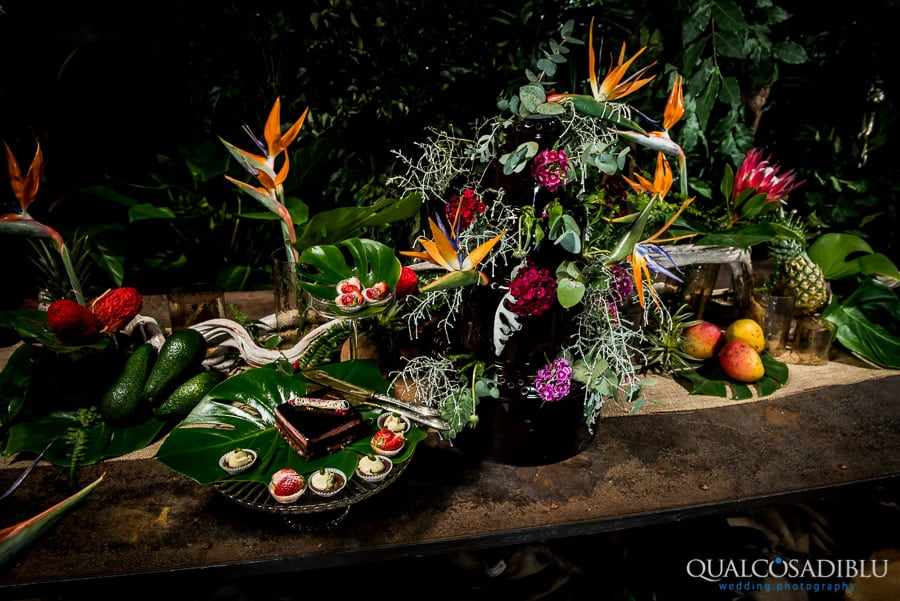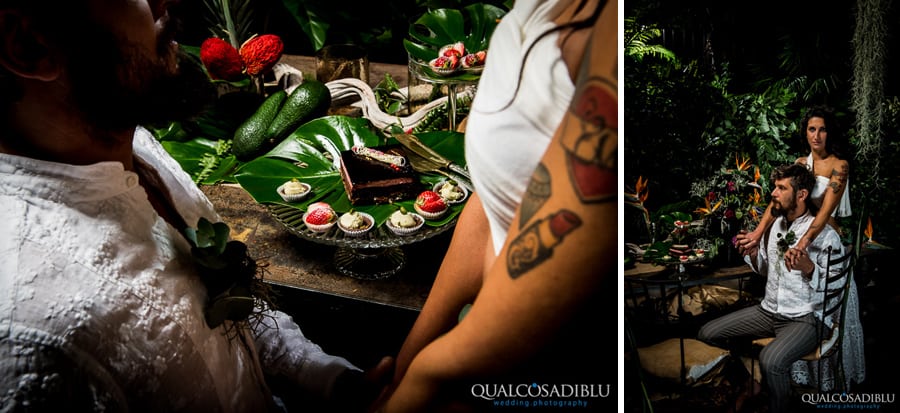 BACKSTAGE
Here below some photos of the Backstage of this shooting.