An engagement shoot is the perfect opportunity to meet your wedding photographer, get comfortable in front of the camera, and capture some beautiful photos of you and your fiance!
Here in Tuscany, there are plenty of stunning backdrops for a romantic engagement session. From historic city centres to rugged coastlines, you are spoilt for choice with spectacular photoshoot locations throughout the region.
Need some inspiration? Keep reading for our top 7 engagement shoot locations in Tuscany, as chosen by a professional wedding photographer.
City of Florence
The famous city of Florence is a wonderful location for your engagement photos. Filled with history and charm, there are beautiful photo backdrops around every corner. From cobblestone streets to stunning gardens and amazing architecture, there is plenty to explore throughout the city. Imagine your engagement photos against the iconic Florence Cathedral, the Ponte Vecchio Bridge or the Basilica of Santa Croce. Magic!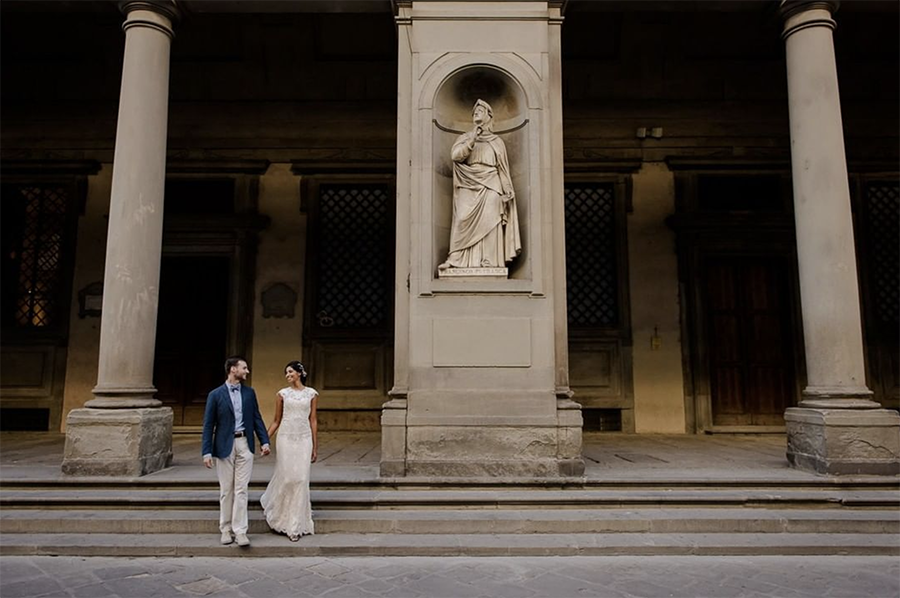 Val d'orcia
Val d'orcia is a rich green valley stretching between Siena and Grosseto. This incredible landscape encompasses several ancient villages, roads lined with cypress trees, vineyards, olive groves and more. If you're looking for a natural and secluded backdrop for your engagement photos in Tuscany, Val d'orcia will certainly impress you!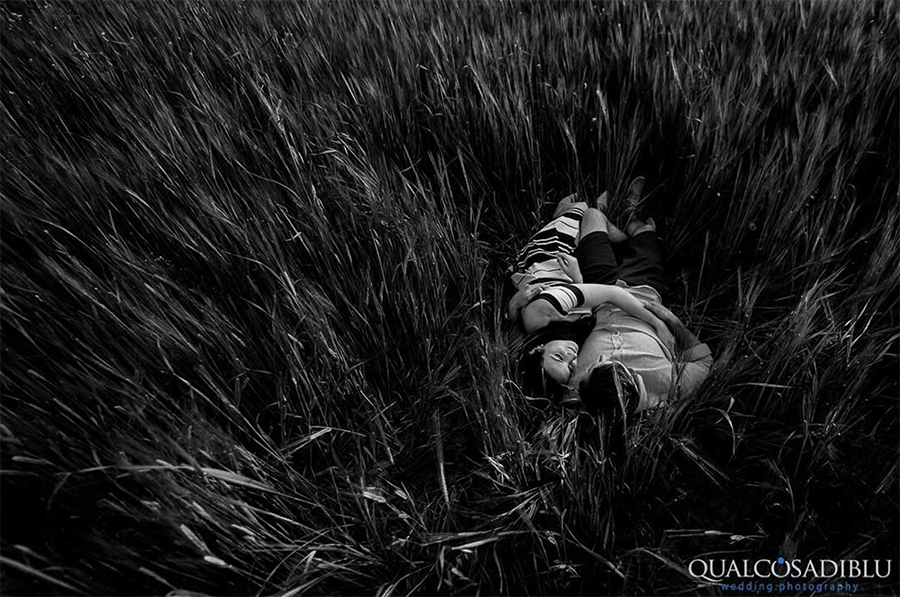 Parco la Canonica (Certaldo)
Parco la Canonica is a stunning hilltop park, located just outside Certaldo. Framed by rows of cypress trees and tranquil countryside, this lush green park makes a beautiful location for your engagement photo session. Your photos will look like a picture-perfect postcard, with incredible views of the Tuscan landscape.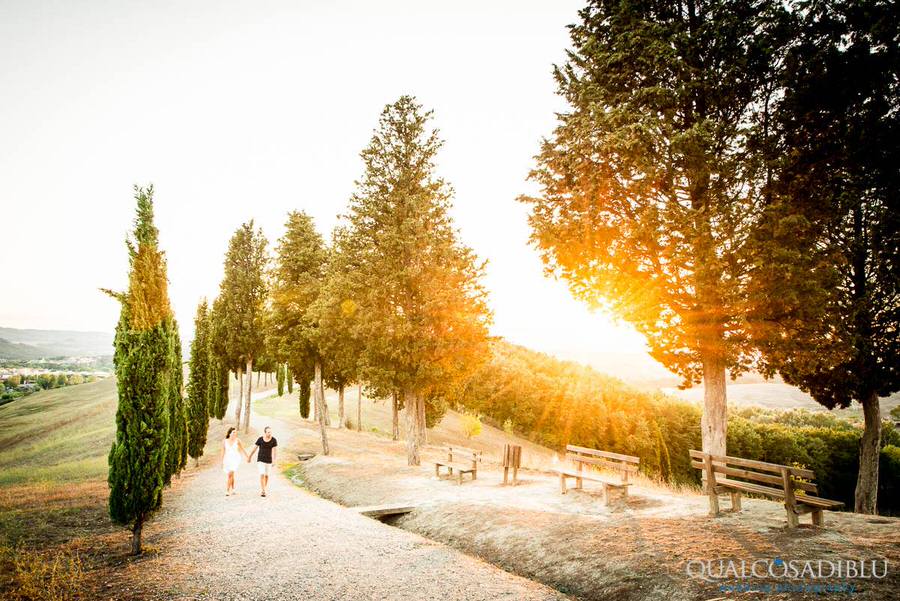 Lago di Massaciuccoli
If you're looking for a waterfront location for your engagement photos, consider Lago di Massaciuccoli. This is Tuscany's largest lake, located just outside Lucca, and offers amazing scenery for your engagement photos in Tuscany. Surrounding the lake, you'll find plenty of unique photo opportunities with spectacular natural lighting, including a wooden pathway surrounded by marshes.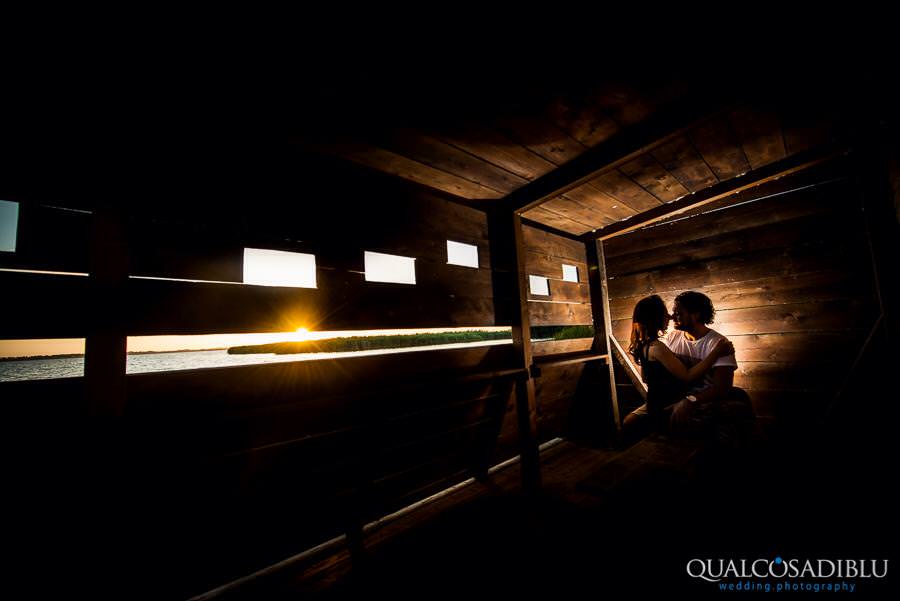 Tuscany Coast (Castiglioncello)
For a rugged coastal backdrop, consider exploring the wonderful Castiglioncello along the Tuscany coastline! This pretty seaside village makes a beautiful location for your engagement shoot in Tuscany, offering a relaxed atmosphere, lovely beaches and clear waters. We can capture your engagement photos along the beach or against the rugged cliffs for a dramatic backdrop.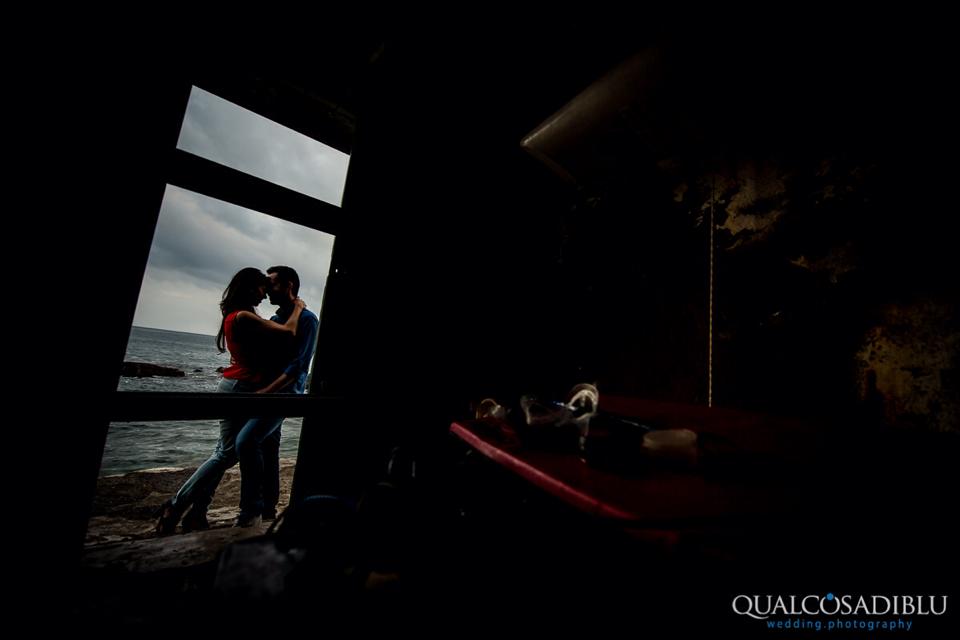 City of Lucca
The historic City of Lucca is another fantastic option for your engagement shoot in Tuscany. This medieval village is enclosed within Renaissance walls and is famous for its cobblestone streets, iconic architecture and rich history. There are plenty of magical photo opportunities located throughout the different alleys, squares and gardens of the city, so we can certainly capture something special during your engagement session.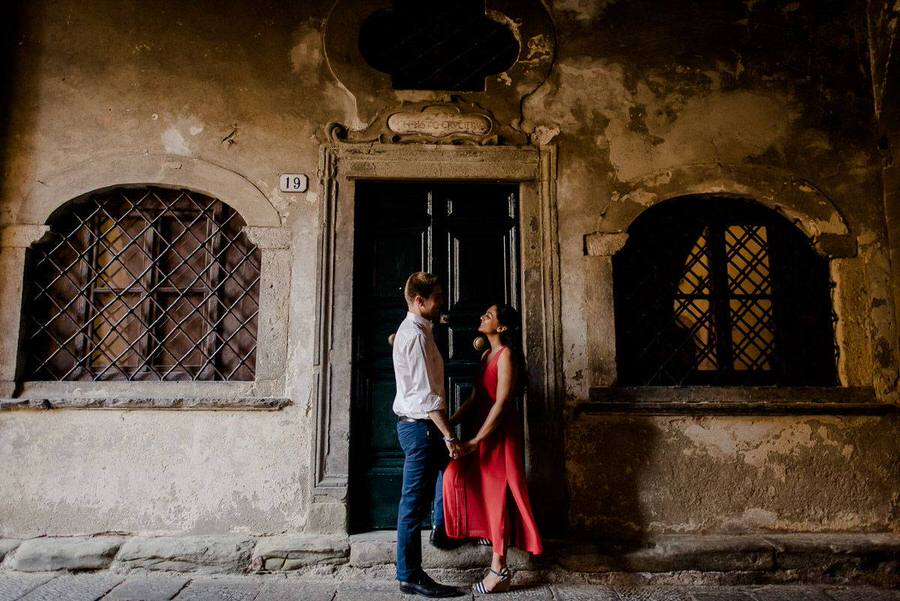 Teatro del Silenzio (Lajatico)
For a truly unique engagement shoot in Tuscany, consider the Teatro del Silenzio – an open air amphitheatre located in the city of Lajatico, the hometown of Andrea Bocelli. This incredible structure makes an unforgettable backdrop for your engagement photos in Tuscany, surrounded by a rich green landscape.
Tuscany Engagement Shoot Inspiration
I would love to capture your engagement session here in Tuscany! Get in touch to learn more about my Tuscany engagement photography packages, or check out 5 great reasons to book an engagement shoot.