Your wedding photographer will play a pretty huge role in your special day. Not only will they be responsible for capturing all of your precious memories, but you'll also be spending plenty of time with them throughout your celebrations.

With this in mind, we've compiled 10 key questions to ask potential wedding photographers below. Researching and booking your wedding suppliers can often feel overwhelming, which is why asking the right questions is essential! These 10 questions should help you narrow down your options and find the perfect photographer to meet your needs.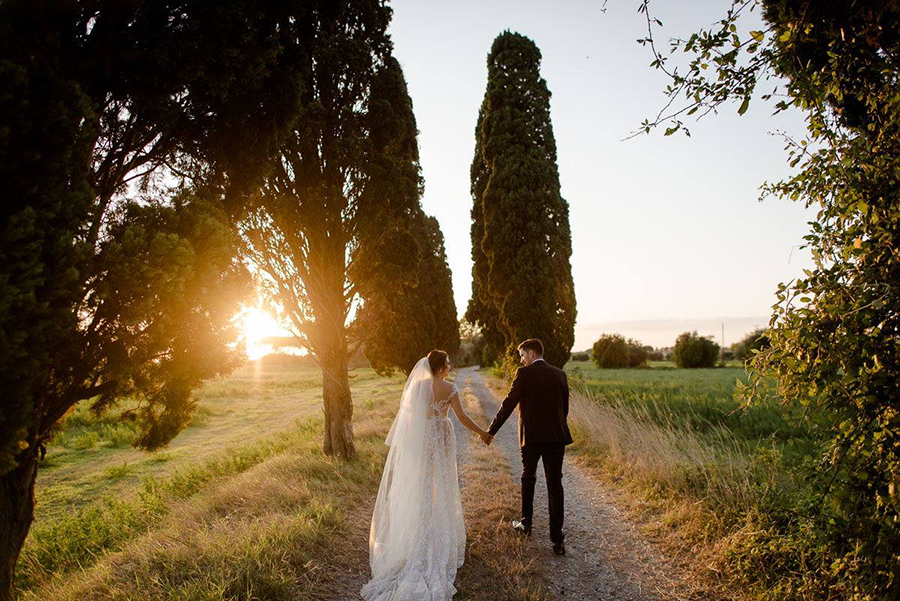 Are you available on my wedding date?
Many wedding photographers are booked out well in advance (especially during peak season!), so be sure to ask about availability in your initial enquiry. If your desired photographer is available on your wedding date, you may also want to check how far in advance they recommend booking. Planning a wedding in Tuscany? You can read about the best times of year to get married in Tuscany here!

How would you describe your photography style?
This is a really important question because it will help you find a wedding photographer who aligns with your style, personality and vision. For example, some wedding photographers specialise in natural, candid and documentary-style photos, while others offer a more posed and traditional look. Here at Qualcosa di Blu, we prefer a friendly, natural approach without constricted poses, leaving you to relax and enjoy the moment! Take some time to think about the photography style you prefer, and use this to help you narrow down your search.

How long have you been working as a wedding photographer?
A skilled wedding photographer will make your wedding day run much smoother and provide a more professional end result. It's worth asking potential photographers about their previous experience shooting weddings to ensure you're receiving maximum value for your investment.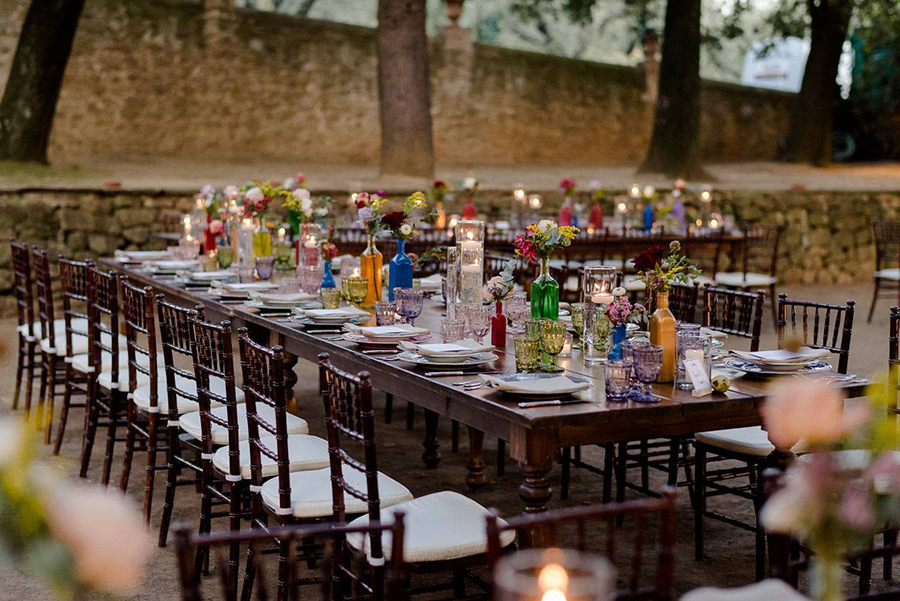 Will you be the photographer shooting my wedding?
You'll also want to double check if the photographer you're speaking with is actually going to be the one shooting your wedding on the day. Building a connection with your wedding photographer is essential, as it will help you feel more relaxed and at ease during your portraits (which will also translate to better wedding photos, too!).

Can I see your recent work?
If possible, you'll want to spend some time looking through full wedding galleries that show everything from the bride and groom prep to the ceremony, portraits and reception. This will give you some great insight into how your photographer captures the story of the day, how they work with different lighting and weather conditions, and if their photography style remains consistent from beginning to end.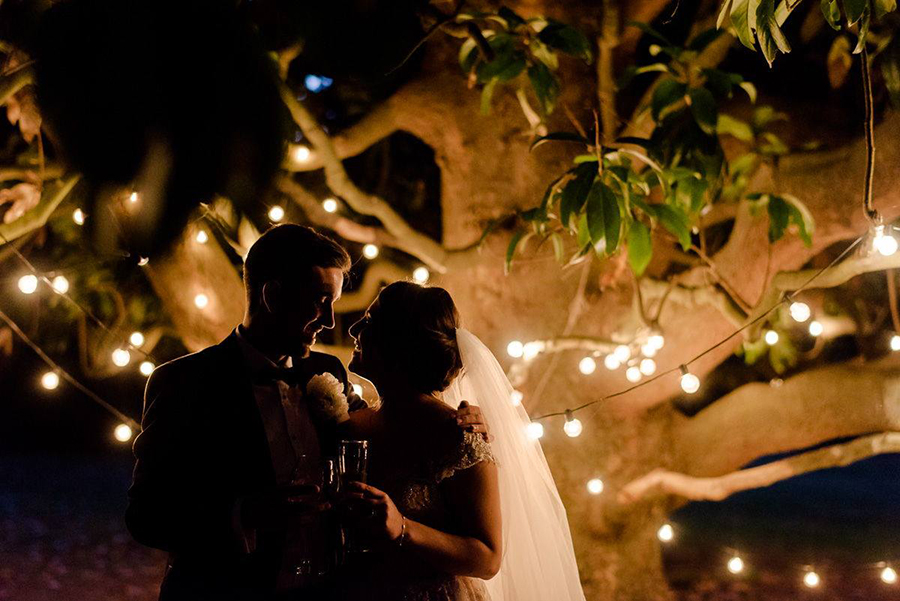 Have you worked at my wedding venue before?
It's not essential, but if your photographer has worked at your wedding venue before, they may have some helpful insight into the best portrait locations, venue layout and lighting conditions. Plus, you'll be able to check out their previous weddings at your venue as inspiration for your own big day. Currently venue hunting? Check out our photographers guide to the best wedding venues in Tuscany here.

What does your package include?
Your photographer should be able to provide you with a clear list of what each package or quote includes, so you'll know exactly what to expect on the day. The main things you'll want to consider are how many hours are included, if there will be a second shooter, the number of photos you will receive, and in what format. A good wedding photographer will also be able to tailor a package to suit your needs – for example, if you'd like to add some additional hours of coverage, an additional photographer, or wedding albums after the day.

Do you offer engagement shoots?
An engagement shoot is the perfect way to build a connection with your photographer while helping you feel more comfortable and relaxed in front of the camera! Plus, you'll receive some beautiful images that can be used throughout your wedding invitations or wedding website.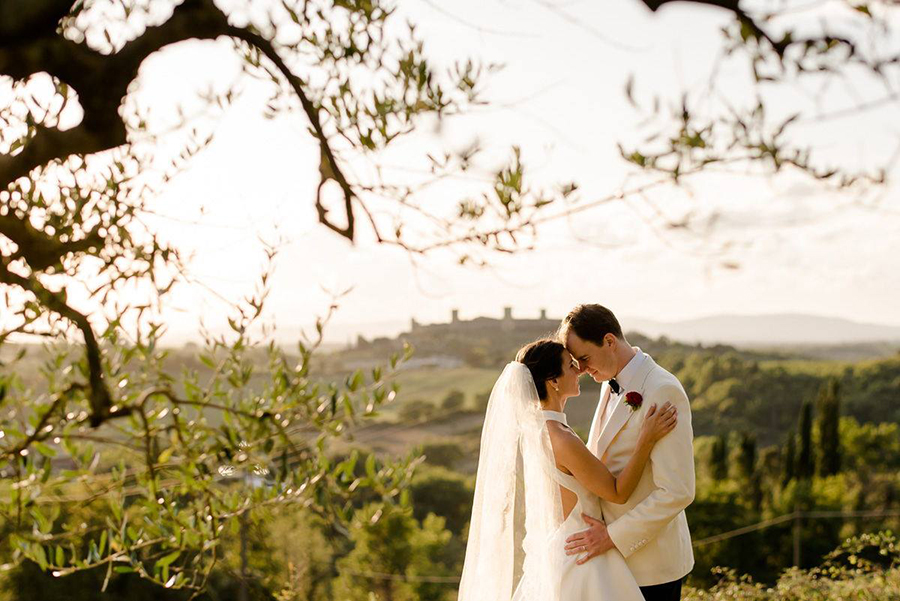 When will we receive our wedding photos?
Every photographer has a different turnaround time, so ask your photographer to clarify when (and how) your wedding photos will be delivered after the day. Here at Qualcosa di Blu, your wedding images are delivered in a high resolution digital format, allowing you to access them easily at any time.

What information do you need from us before the day?
It's important to prepare your wedding photographer with the right information to ensure your day runs smoothly! Generally, your photographer will need a timeline of the day, relevant contact details, venue and accommodation details, family and group photo lists, and any other special photo requests.
If you're currently looking for the perfect destination wedding photographer in Tuscany, Italy or beyond, we would love to hear from you. Get in touch right here for a tailored photography quote, or browse our portfolio of real weddings to see our work in action!