Are you looking for the best times of year to get married in Tuscany? When it comes to choosing your wedding date, you'll find Tuscany is a breathtaking wedding location year-round. However, different seasons can create a completely different atmosphere for your celebration, so it's important to think about your options before locking in a date.
As wedding photographers in Tuscany, we've captured everything from blissful summer weddings to magical winter elopements – so we have a few words of advice for you to consider! Keep reading for our photographers guide on the best times of year to get married in Tuscany.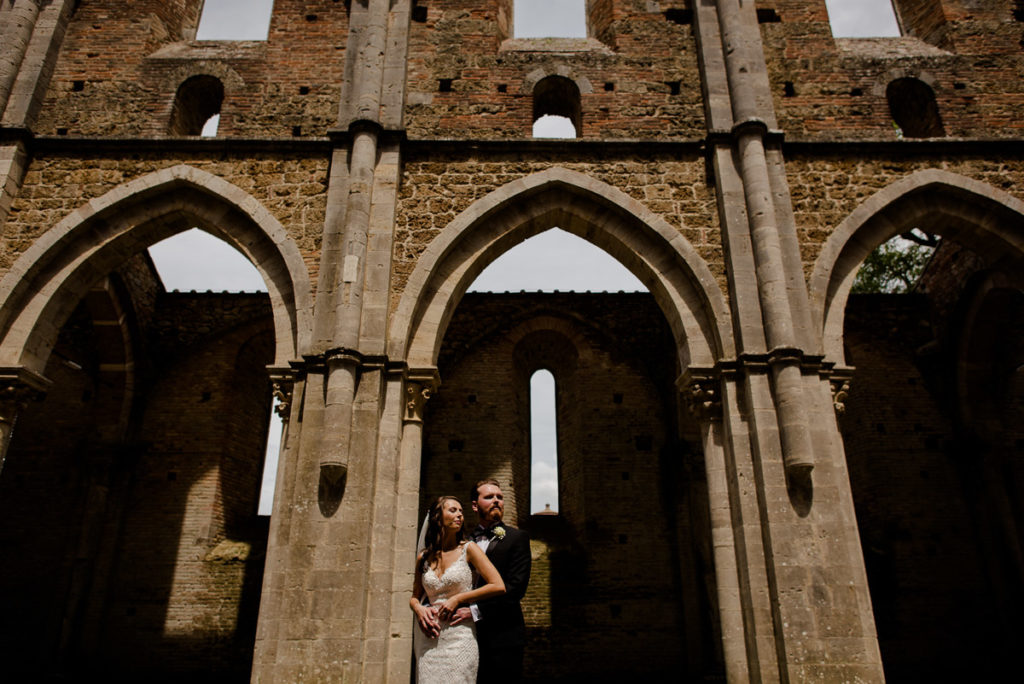 Getting married in Tuscany: How to choose a wedding date
To help you choose your wedding date, the first thing you need to think about is the overall experience you want to create. This will help you narrow down your options and find the perfect month to suit your vision.
For example: are you dreaming of an outdoor garden wedding in the sunshine? Cocktails by the pool? An alfresco dinner under the stars? Or maybe, a romantic indoor wedding with a cosy fireplace and moody candlelight? The weather on your wedding day will influence all of the above, so take some time to visualise exactly how you want your wedding to look and feel before deciding on a date.
Wedding season: May – September
If your perfect wedding involves warm weather and long, sunny days, the best time of year to get married in Tuscany would be between May and September. This is our Italian wedding season, with the spring, summer and autumn months providing beautiful weather to enjoy for a destination Tuscany wedding.
May is a very pleasant time of the year to get married in Tuscany. The sun begins to shine and the temperatures start to feel warmer, especially towards the end of the month. You can certainly plan to host an outdoor wedding in May, but the weather can be temperamental – so it's best to have some indoor options for your ceremony and reception just in case.
June and July are two of the most popular months for a summer wedding in Tuscany. These summer months are perfect for couples dreaming of an alfresco wedding with warm weather, clear skies and blissful sunshine. If you want to host your wedding outdoors under the stars, these are great months to consider! Remember, the summer months can be extremely busy for weddings in Tuscany, so be sure to plan ahead and book your venue, accommodation and suppliers as early as possible.
August is another popular summer month to consider, with plenty of sunshine, long days and minimal chance of clouds or rain – perfect for an outdoor wedding. Keep in mind that August is the hottest month of the year with very high temperatures, so you might want to consider hosting your wedding in the countryside. This will allow you to enjoy a cool breeze and escape from the crowds in the city centre. Again, August is another busy month for the wedding industry in Tuscany, so plan ahead!
September to mid-October is when wedding season begins to quieten down. The weather is still very pleasant during the day, but starts to feel cooler in the night. These months are perfect for celebrating outdoors in the late afternoon while the sun is still shining, with guests moving indoors for drinks and dancing in the evening as the temperature drops.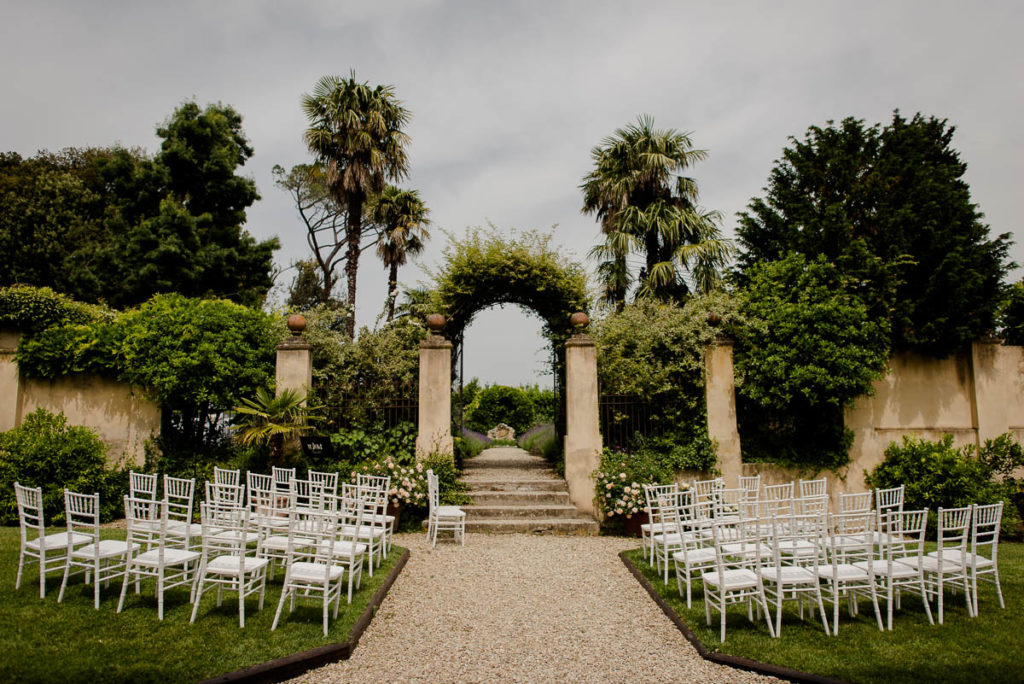 Winter weddings in Tuscany: December – February
While summer is undoubtedly the most popular time of year for Tuscany weddings, winter weddings in Tuscany can be equally stunning for something a little different! While the weather is much colder, the atmosphere can be cosy, romantic and magical. Winter in Tuscany is perfect for unique indoor venues like medieval castles, luxury hotels or intimate restaurants. See our guide on planning a winter wedding in Tuscany here!
No matter which month you choose, we're confident Tuscany will be the perfect backdrop for your special day. The next step? Choosing the right wedding venue! You can read our photographers guide on the best wedding venues in Tuscany right here, or be inspired by some of our recent Tuscany wedding galleries.