If you're searching for a beautiful wedding venue in Tuscany, why not consider a stunning vineyard? Vineyard wedding venues are the perfect backdrop for a romantic Tuscan wedding, offering breathtaking views, picturesque scenery and of course – fantastic wine!
Tuscany is home to some of the most incredible vineyard wedding venues in Italy. From the hills of Chianti to the medieval villages of Siena, keep reading as we share 6 of the best vineyard wedding venues in Tuscany below.
Castello di Vicchiomaggio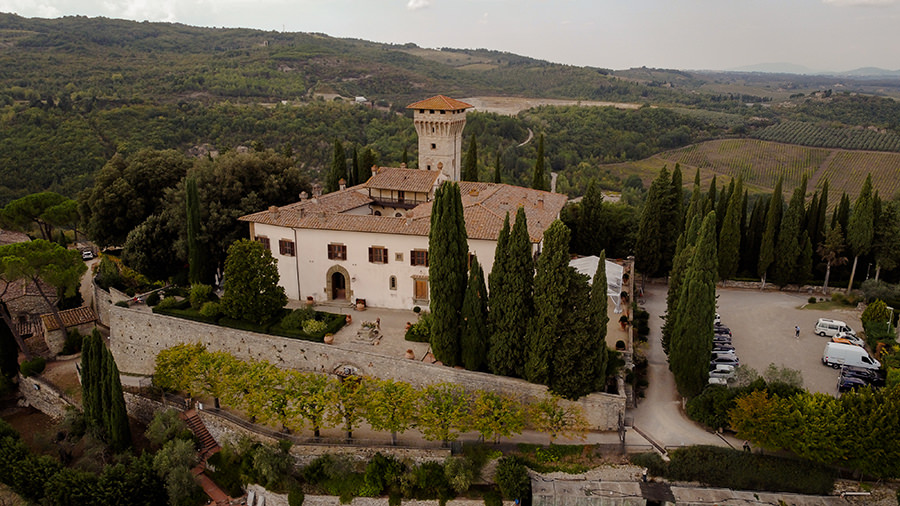 For a truly spectacular wedding experience, look no further than Castello di Vicchiomaggio. Located in the Chianti hills and surrounded by vineyards, this charming wedding venue has so much to offer for a destination wedding in Tuscany.
Castello di Vicchiomaggio has a range of indoor and outdoor spaces, including a medieval castle, Renaissance garden and private courtyard. With a chapel on-site, you can host both religious and civil ceremonies at the venue, before enjoying aperitifs in the garden. For your reception, choose from the outdoor courtyard, stunning terrace, intimate restaurant or beautiful banquet hall for a romantic atmosphere. A true fairytale wedding!
Borgo della Meliana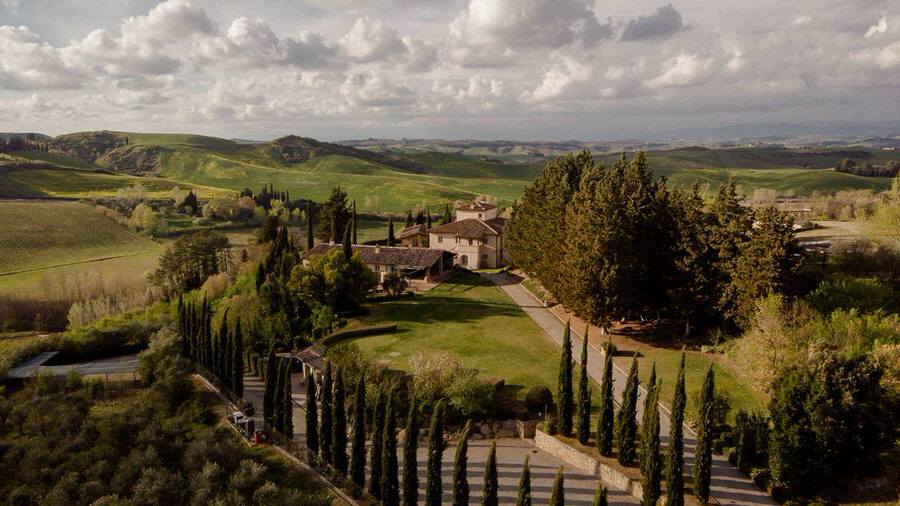 If you're looking for a private, peaceful vineyard wedding venue in Tuscany, you'll love Borgo della Meliana. This elegant venue offers a relaxing atmosphere, with 21 beautifully furnished holiday apartments and houses available for guest accommodation.
Located in the heart of Tuscany and surrounded by vineyards and olive groves, this stunning venue is just a short distance from Florence, Lucca, Siena and Chianti, making it ideal for a destination wedding. Enjoy sweeping views of the Tuscany countryside and plenty of magical photo opportunities amongst the cypress trees and vineyards!
Croce di Bibbiano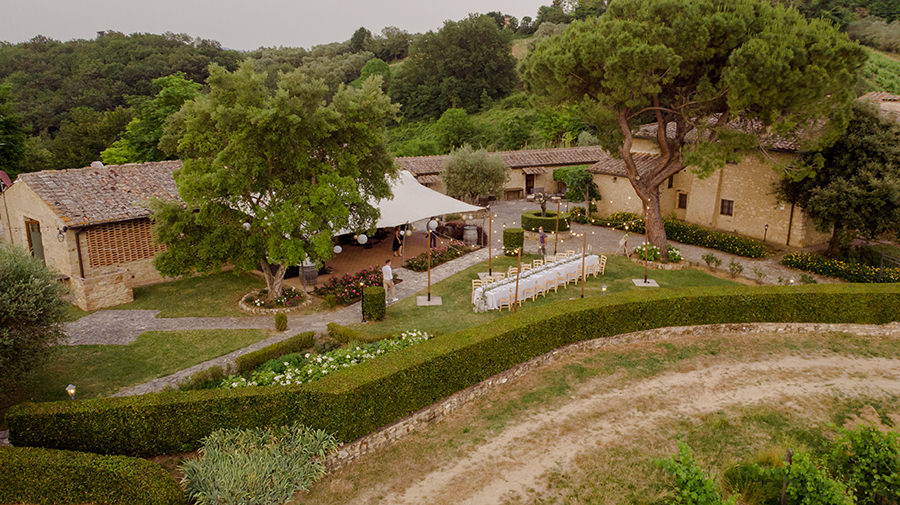 Located in a small, quiet village on 60 acres of property (including 30 acres of vineyards), Croce di Bibbiano is a magical place to host your wedding in Tuscany. The venue features an ancient farm, old monastery and private estate dating back to the late Middle Ages.
Surrounded by breathtaking scenery, you can plan your ceremony in the beautiful gardens, enjoy aperitifs by the pool and use the large courtyard for your wedding reception. The venue is renowned for producing quality wines and olive oil, with an on-site chef to create the wedding menu of your dreams.
Poderi Arcangelo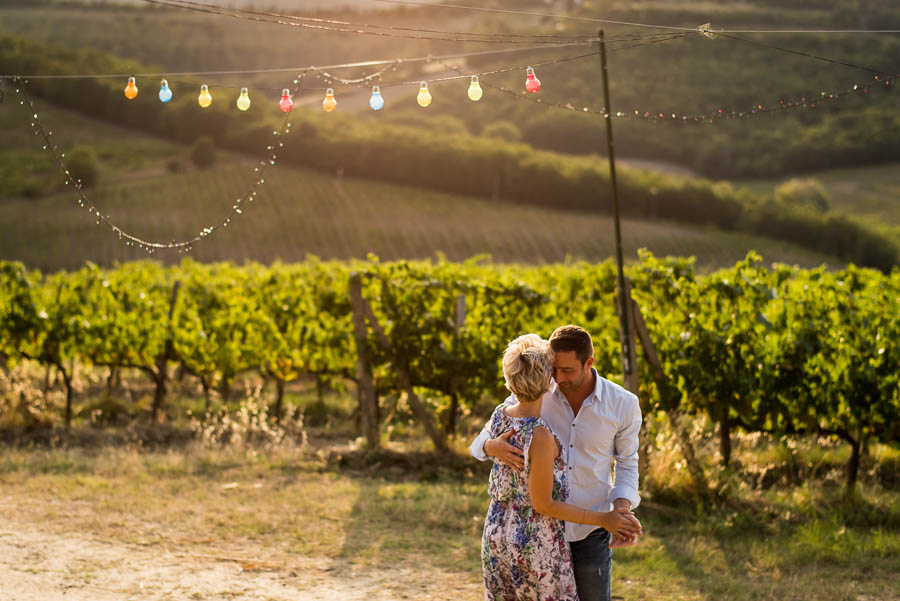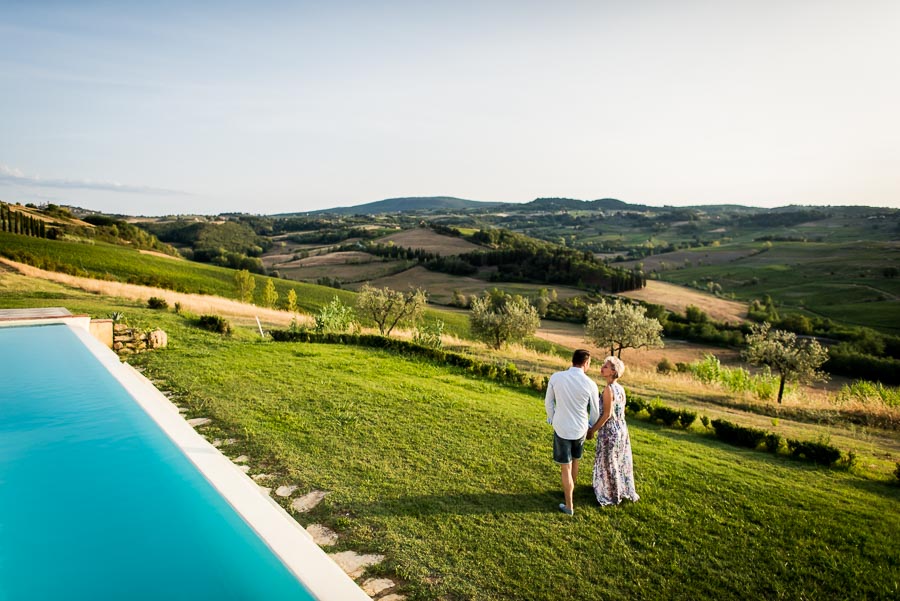 Situated on top of a hill in the Chianti countryside, Poderi Arcangelo is an authentic, family-owned farmhouse producing organic Tuscan wines and olive oil. This beautiful estate is set in an elevated position, offering spectacular views of the olive groves and vineyards.
Consisting of three main villas (each with a private garden), the venue offers a restaurant, veranda and terrace for your wedding reception, with a panoramic pool for aperitifs. Just 10 minutes from San Gimignano, the venue is also strategically located to allow your guests to visit all of the Tuscan cities.
Tenuta Corbinaia
Just one hour from Florence in the winemaking region of Chianti Classico, you'll find the beautiful estate of Tenuta Corbinaia. This luxury venue offers a selection of stunning gardens, private terraces and intimate gazebos for civil ceremonies, with a range of elegant banquet halls for an indoor reception.
Boasting gorgeous views over the Tuscan countryside, the venue is decorated in a unique Renaissance style, with a luxury bedroom available for the newlyweds. The location also features a panoramic infinity pool, and has plenty of nearby accommodation options for your guests in the surrounding areas.
Tenuta di Artimino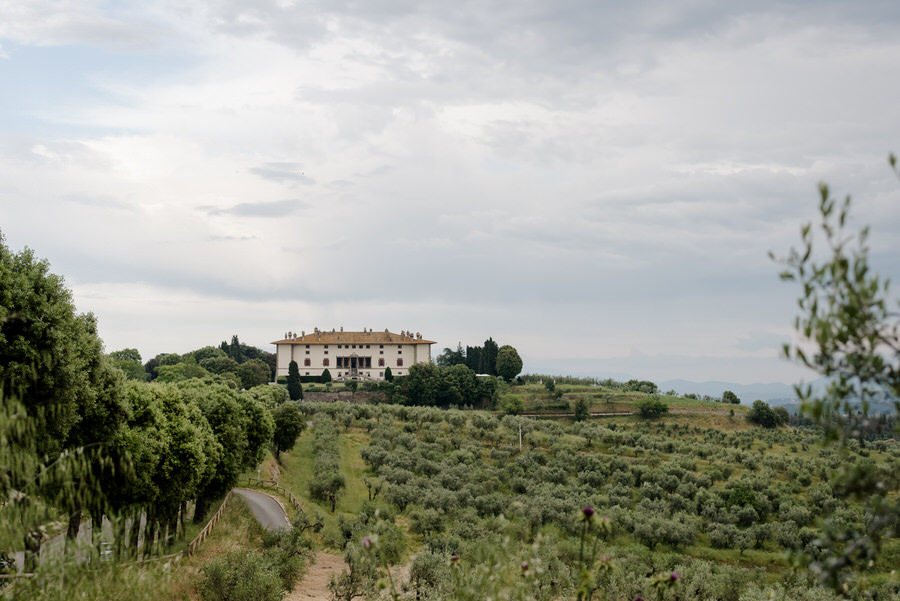 Tenuta di Artimino is an ancient Medici estate, located just a short distance from Florence in the hills of the Carmignano region.
This dreamy wedding venue, hotel and restaurant offers stunning views over the vineyards and olive groves, with a variety of options for your ceremony and reception. Choose from magical outdoor gardens, elegant banquet halls and intimate wine cellars – or, host your wedding amongst the vineyards themselves for a truly memorable experience!
Inspiration for a Vineyard Wedding in Tuscany
Looking for more vineyard wedding inspiration in Tuscany? As Tuscany wedding photographers, we've captured some beautiful love stories at these magical venues. Explore more from our portfolio below, or contact us here to learn about our wedding photography packages in Tuscany.