5 Tips for Planning a Destination Wedding in Tuscany
With our delicious cuisine, rich culture and romantic natural backdrops, Tuscany is widely regarded as one of the most popular locations for a destination wedding in Italy. But planning your wedding from abroad can often feel challenging if you don't know where to begin!
As local wedding photographers, we love helping couples navigate their way throughout the destination wedding planning experience, especially here in beautiful Tuscany. So if you're looking for local wedding planning tips, we have some words of advice to get you on the right track.
From working with trusted suppliers to finding the perfect venue, read our 5 tips for planning a destination wedding in Tuscany below!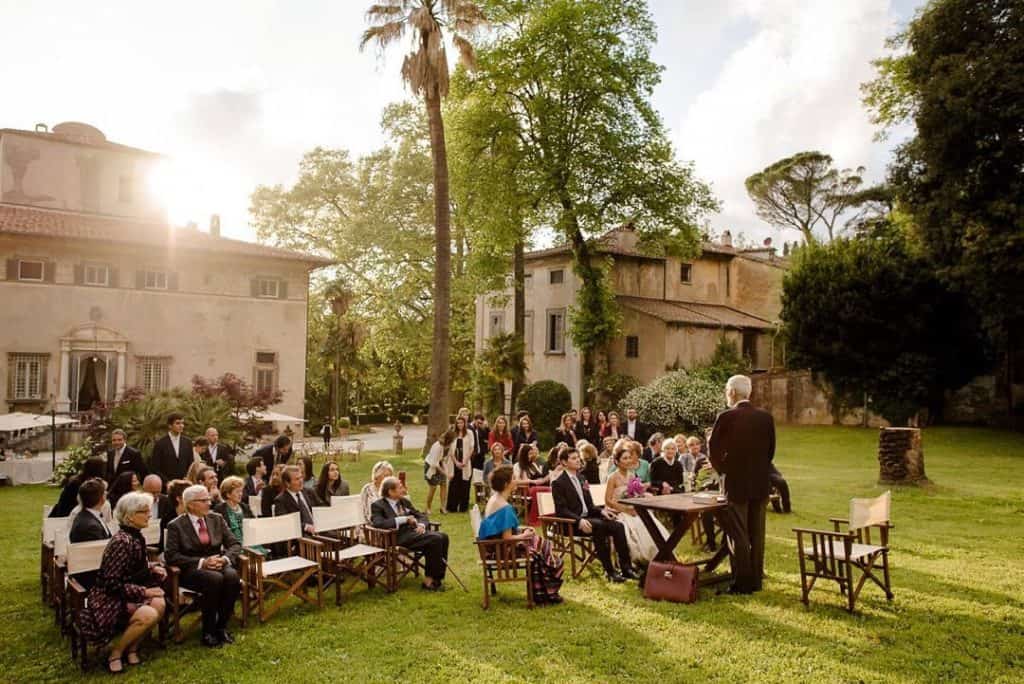 Choose a meaningful location
First things first, you'll want to think about your wedding location and venue. Remember, if you're planning a destination wedding, it will essentially be a holiday for your guests, too! It's important to consider things like accessibility, local accommodation options, and the overall experience you want to create for your friends and family.
For example, do you want to escape from the crowds and spend a slow, relaxing week together in the countryside? Or, do you want to get married in the city centre and immerse yourself in the local culture, famous architecture and historic sights? Don't forget to ask your venue about the different features and facilities available, to help you find the perfect option.
If you decide to host your wedding in the countryside or on a farmstay, remember to consider transport options from the airport, and nearby accommodation for your guests. Here in Tuscany, we are lucky to have some beautiful countryside locations not far from Florence centre (like Siena, Lucca or Chianti), so you can always get the best of both worlds! Check out our top picks for wedding venues in Tuscany here.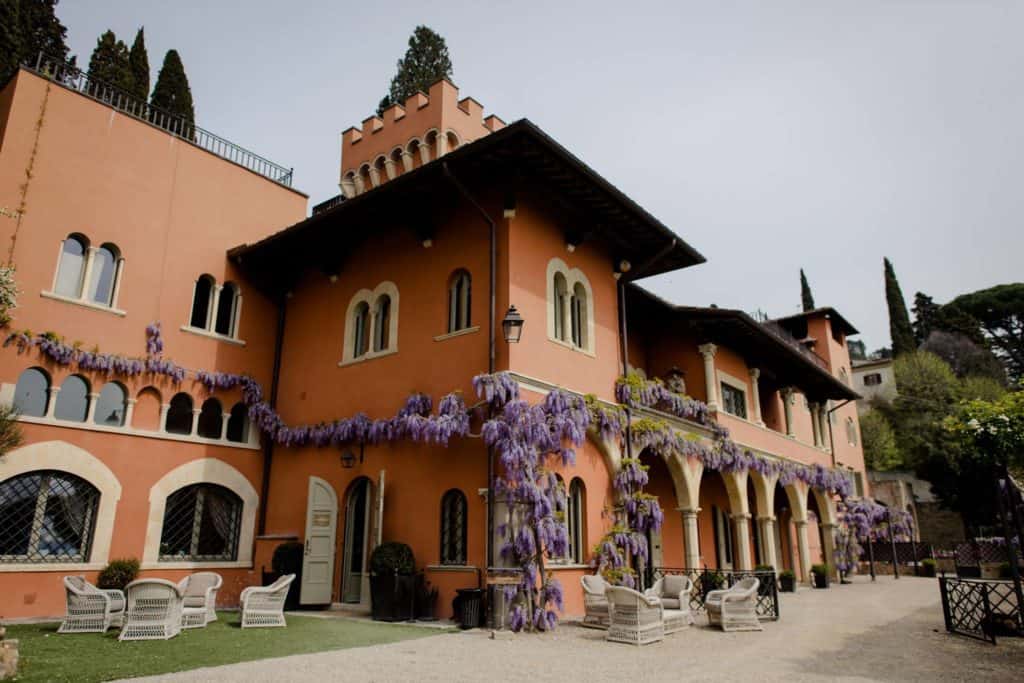 Consider the weather
Something else to think about early on is your wedding date and season. Here in Tuscany, we experience long sunny days and beautiful warm weather between May and September. These are the most popular times of year to host a destination wedding, which means you'll need to start making plans as soon as possible to avoid missing out.
However, you might also decide that a cosy and romantic winter wedding would be a better choice for you! The winter months are less busy, and can be a magical time of year. Again, think about the overall experience you want to create for you and your guests, and what suits your vision for the day.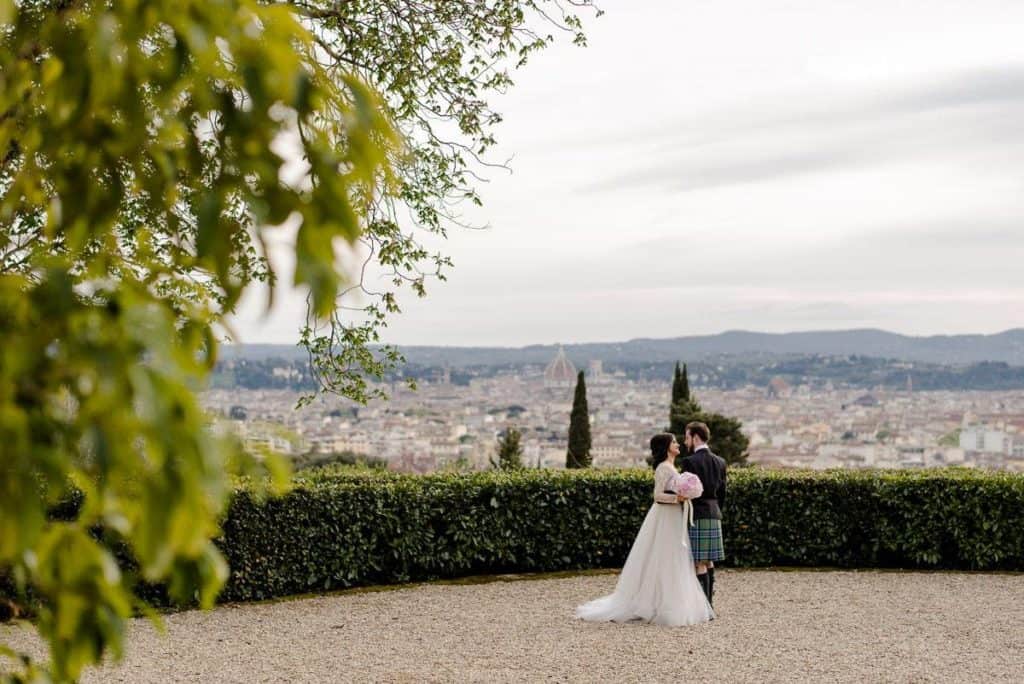 Work with a local wedding planner
If you're planning a wedding from abroad, having a local expert to guide you can be extremely helpful. Working with a local wedding planner is one of the best decisions to save you time and stress throughout your wedding planning experience. A Tuscan wedding planner will be able to offer advice, provide local knowledge, recommend trusted suppliers, communicate with your venue and attend site inspections on your behalf. We're lucky enough to work with some of the best wedding planners in Tuscany – get in touch for our recommendations here!
Try to visit in advance
It's not essential, but a pre-wedding trip to Tuscany (if it fits with your budget) can be a great way to meet your suppliers, explore different venues, and immerse yourself in the location. You can even take this opportunity to book an engagement shoot with your photographer, a hair and makeup trial, or menu tasting.
If you can't arrange a pre-wedding trip, we recommend arriving in Tuscany at least a few days before the wedding so you can relax, recover from jet-lag, attend a rehearsal and meet with your wedding planner.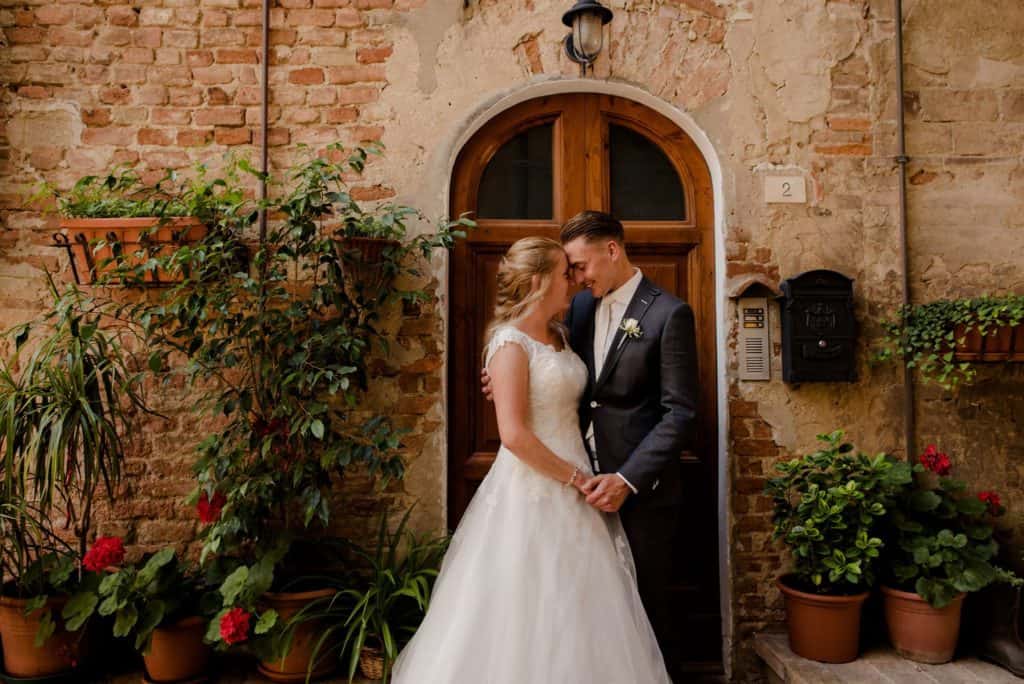 Plan your ceremony ahead of time
Don't forget to research and plan your wedding ceremony months in advance! Whether you host a civil ceremony, religious ceremony or symbolic ceremony, it's important to know the different requirements and paperwork involved. For example, a Catholic ceremony must be hosted in a church, while a legally-binding civil ceremony can be hosted in a town hall or licensed venue. It's always best to talk to your wedding planner or celebrant about this at least 1 year in advance, so they can guide you through the legalities and documents required.
Alternatively, you can always get legally married at home before or after your trip, and simply plan a symbolic ceremony for your Tuscan celebration. A symbolic ceremony allows you to get married anywhere you choose, like a beautiful villa, private garden or vineyard!
If you're currently planning your destination wedding in Tuscany, we're here to help. As Tuscan wedding photographers, we can assist with recommending suppliers, providing local knowledge and answering any questions you might have about your destination wedding. Get in touch right here to say hello, or view our latest weddings in our galleries!