No wedding is complete without the perfect playlist – but where do you begin with choosing the best music for your special day?
Your wedding music will help to create the right atmosphere, evoke emotion, and set the mood for your entire celebration. From ceremony songs to the reception dance floor, read our guide on choosing the best music for a memorable wedding below!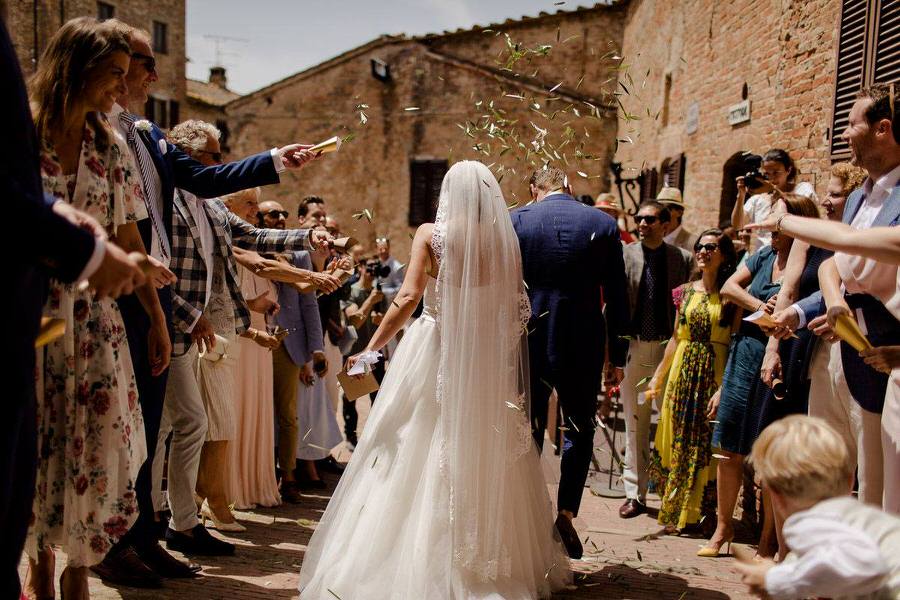 Choosing The Best Wedding Ceremony Music
Your wedding ceremony is where your special day begins. This will be one of the most emotional parts of your entire wedding, so your music choices should definitely reflect this.
The different songs you'll need to consider for your wedding ceremony include:
Background music as guests arrive. Choose something that will create an intimate and romantic atmosphere for your ceremony – relaxed songs with a slow tempo are usually the perfect choice.
Walking down the aisle (otherwise known as the "processional"). This is a big moment, so consider choosing a song you share an emotional connection with. Are there any songs that have a special memory for you and your partner, or beautiful lyrics that describe your relationship? This could be something instrumental, traditional, modern or acoustic, depending on your music taste and style.
Signing of the registry: Now it's time to sign your marriage certificate and make it official! Keep the mood light and happy with some more relaxed background music while your guests are waiting.
Walking back up the aisle (otherwise known as the "recessional"). This is a good opportunity to play something more lively and upbeat to set the mood for the rest of the afternoon!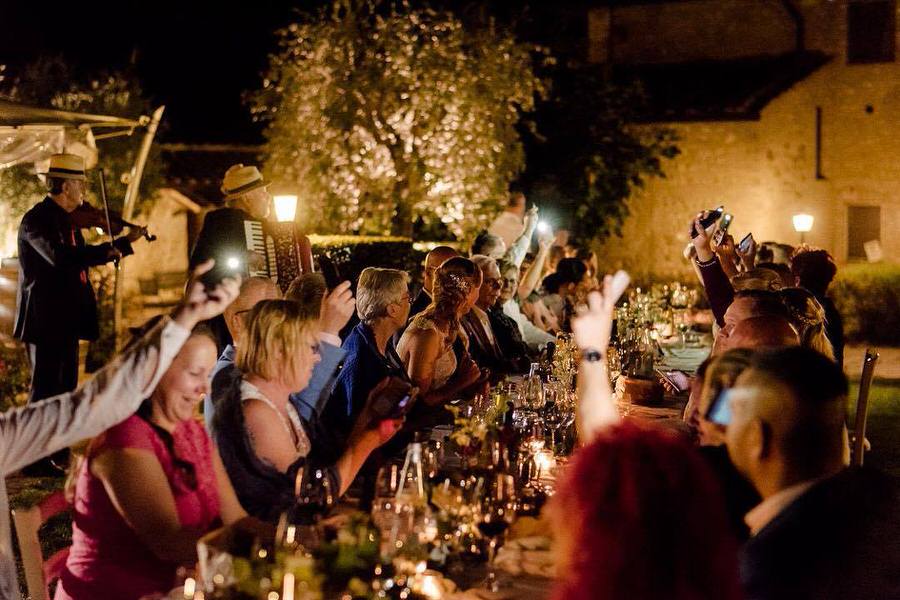 Choosing The Best Wedding Reception Music
Next, you'll want to think about choosing music for your wedding reception. Depending on the style of your wedding, this could include:
Background music for cocktail hour. You're officially married, the drinks are flowing, and your guests are ready to mix and mingle! Keep your song selections relaxed and mellow to encourage conversation. You may also want to consider an acoustic musician or live band for this time, depending on your budget.
Bridal party entrance. Make a memorable entrance to your wedding reception with a fun, iconic song that gets your guests clapping and dancing in their seats!
First dance. Similar to your wedding ceremony music, consider choosing a slow, romantic and meaningful song that has a special memory or reflects your relationship.
The dance floor. When it comes to creating an epic dance floor, your song selections will be crucial! We recommend including a mix of both new and "classic" songs in a range of different genres to encourage guests of all ages to get dancing. Some DJs also suggest including 1 slow song for every 5 fast songs to keep things interesting.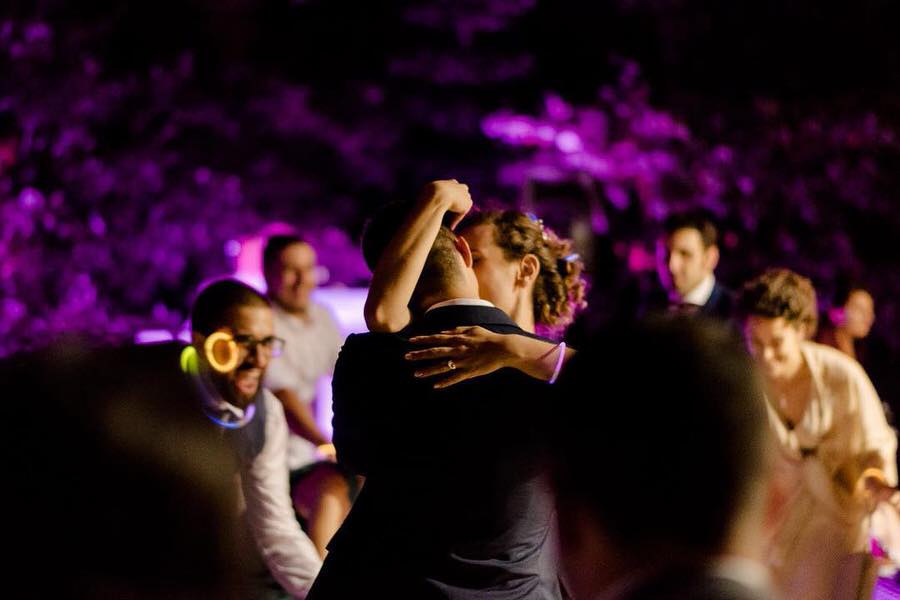 Why not ask each of your guests for a song request via your wedding invitations or wedding website, so you can curate a playlist that everyone will love? Don't be afraid to ask your band or DJ for their tips and suggestions, too – they'll probably have some great advice based on previous weddings.
Essential Tips to Create The Perfect Wedding Playlist
Get your wedding playlist perfected with these final tips:
Think about your wedding style and vision. If you're planning an elegant, black-tie wedding, you might want to incorporate some more instrumental or classical music to set the mood – or, if you're planning a relaxed party, you can keep things contemporary and upbeat. Read our top 5 tips on finding your wedding style here!
Collaborate with your partner. Your music choices should include songs that both you and your partner love, so sit down together and create a shared playlist filled with your favourite tunes. Take a trip down memory lane as you remember the songs you listened to on your first date, the first concert you attended together, or your first holiday as a couple.
Get organised! Don't forget to organise someone to be in charge of playing music on the day, whether it's your wedding planner or venue coordinator. It's also a good idea to practice walking down the aisle to your chosen ceremony song, so you can check the pace and timing.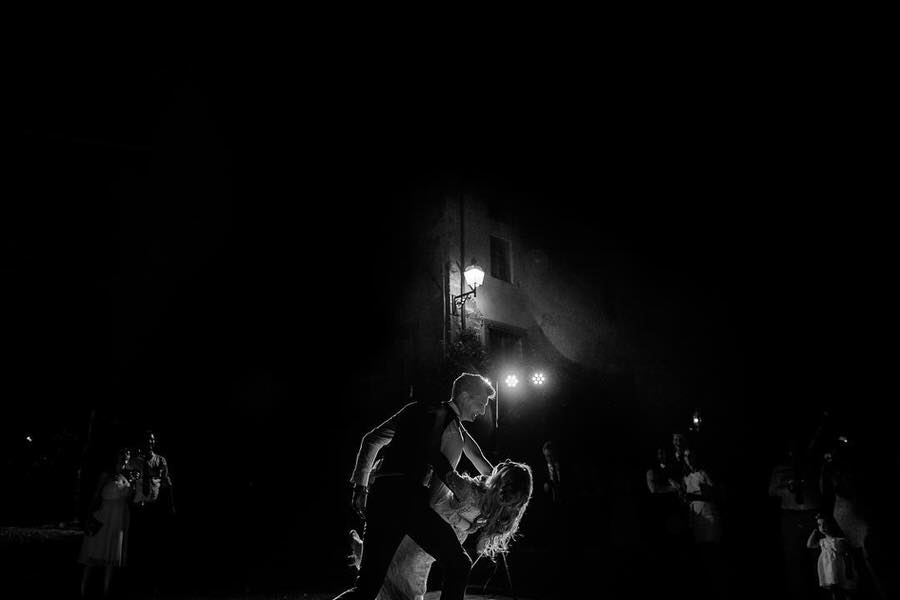 Want more wedding planning tips? As destination wedding photographers in Tuscany, we love helping couples create their perfect day. Read our destination wedding planning timeline here to get started, or see our latest work in action via our portfolio!
---