How to Choose The Perfect Bridesmaid Dresses: Our Top 5 Tips!
Choosing the perfect dresses for your bridesmaids can be a delicate balance! Not only do you want to find a style that complements your wedding vision, but you'll also need to find an option that everyone feels comfortable with.
So, where should you start? Keep reading for our top 5 tips on choosing the perfect bridesmaid dresses below.
1. Consider Your Overall Wedding Style
Your bridesmaids will be standing by your side during your ceremony, so it makes sense for their dresses to complement the overall "theme" of your day. Before you choose your bridesmaid dresses, make sure you have a clear vision in mind for your wedding, and use this as your inspiration.
For example – are you planning a luxury wedding, or something more casual? Do you want your bridesmaids to look sleek and classic, modern and trendy, or bohemian and eclectic? If you're not entirely sure what your wedding vision looks like, read our top tips for finding your wedding style here first.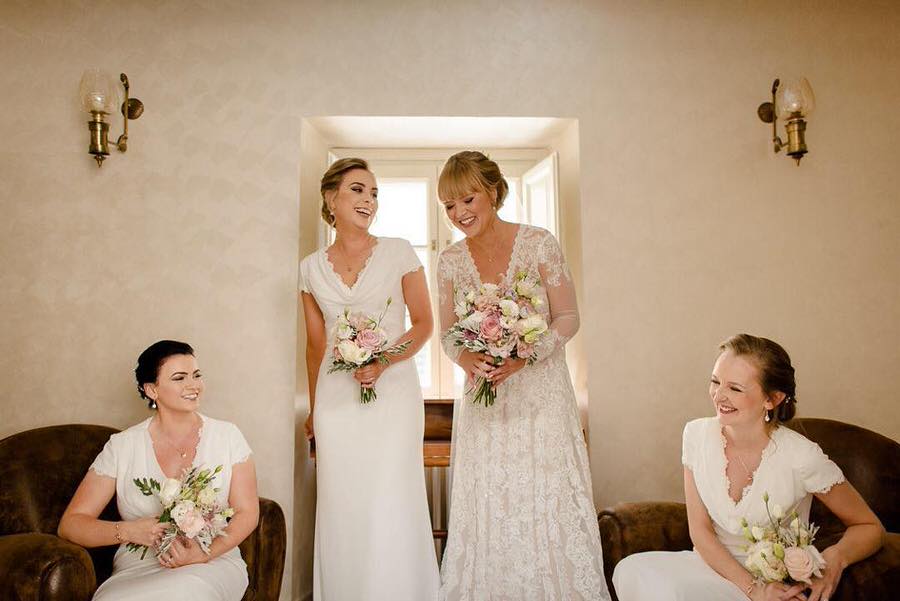 2. Choose Complementary Colours
Next, think about the kind of colours that will work best for your bridesmaid gowns. If you've already chosen a colour palette for your wedding, you can use your bridesmaid dresses to complement this. Consider the colours you'll be using in your flowers, decor and styling elements to make sure everything works harmoniously together.
You can keep it traditional by choosing just one colour for your bridesmaid dresses, or take a creative approach by choosing a variety of different colours that complement each other.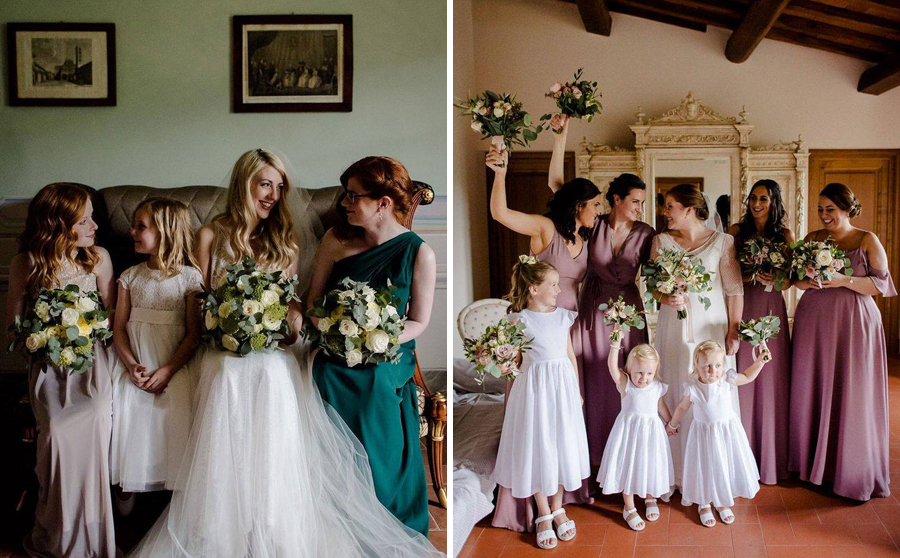 3. Check What's Off Limits
It can be a good idea to have an upfront chat with your bridesmaids before you start dress shopping to check if anything is "off limits". For example, some bridesmaids might not feel comfortable in a tight-fitted gown, a low-cut gown, or anything strapless. Remember, you want everyone to be feeling their best, especially when they'll be standing in front of a crowd!
Alternatively, if you're finding it difficult to agree on a style that suits everyone, you can always consider a mismatched look. Simply choose a colour (or colour scheme) and allow your bridesmaids to select their own dresses accordingly.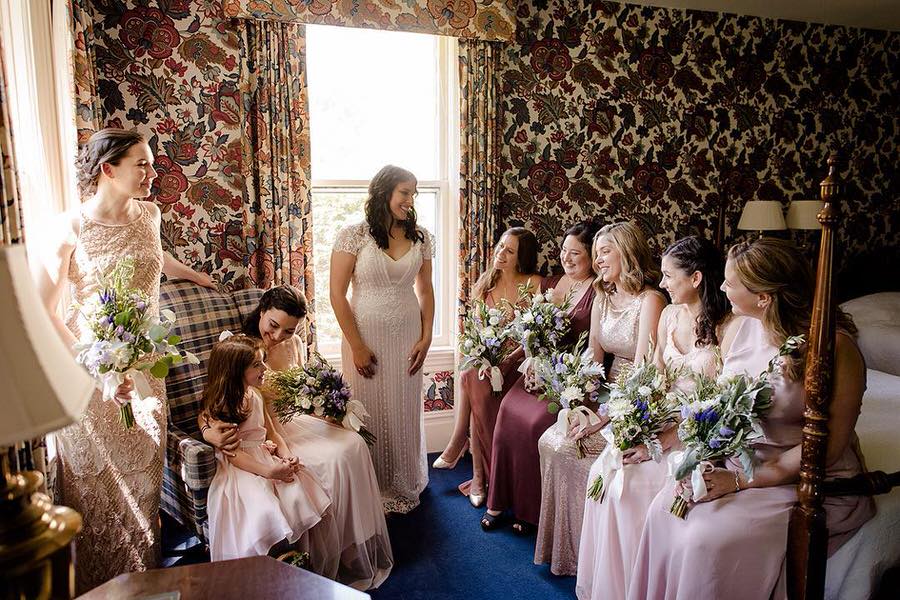 4. Keep Costs in Mind
Before making a final decision on your bridesmaid dresses, it's important to keep everyone's budget in mind. If your bridesmaids are paying for their own gowns, you'll want to find an affordable solution that works for everyone. Don't choose something expensive they might never wear again! Alternatively, if you have a specific dress in mind, you can offer to pay for the gowns yourself or split the costs 50/50.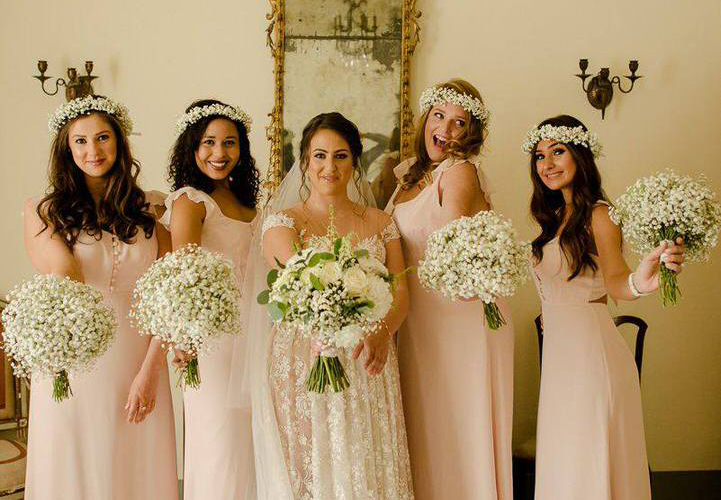 5. Create A Pinterest Board
If you're finding it difficult to visualise the perfect bridesmaid dresses, Pinterest is a great place to start! Create a new board on Pinterest, browse through different bridesmaid dress styles, and save any images that you love. This will help you figure out exactly what you like, and the kind of direction you might want to take with your bridesmaid gowns. Don't forget you can also invite your bridesmaids to collaborate on the board, so they can add their own ideas and suggestions, too.
Looking for more bridesmaid dress inspiration? Take a look through our latest real weddings in Italy here!