How to Create a Colour Palette for Your Wedding in Italy
Your wedding colours will help to set the mood, create a beautiful atmosphere, and tie all of your styling details together – from flowers to stationery and decor. Having a clearly defined "colour palette" will also make it much easier to communicate with your wedding vendors and make quick decisions along the way.
But how do you choose a colour scheme that works cohesively and suits your venue, vision and personal style?
If you're ready to create the perfect colour palette for your wedding in Italy, keep reading for our step-by-step guide!
Be Inspired By Your Venue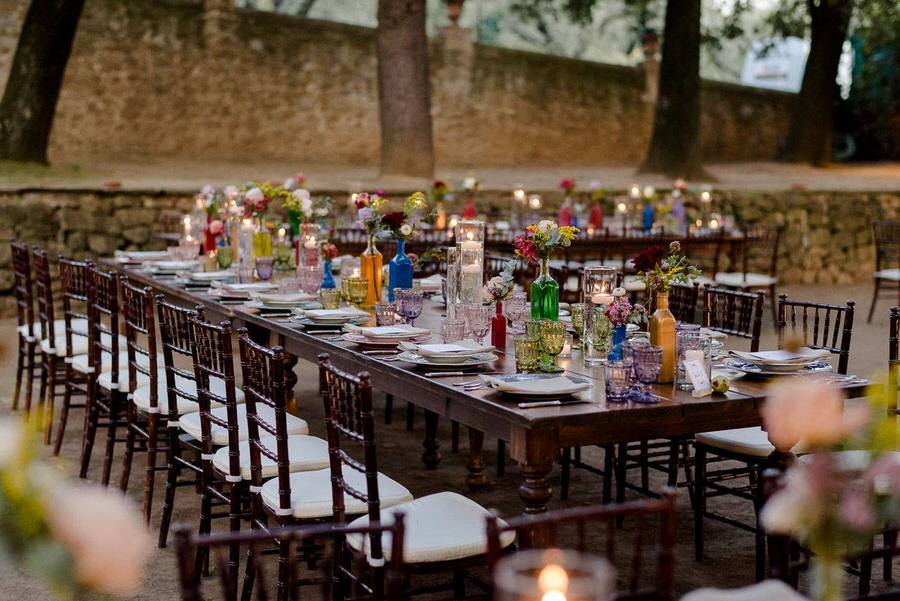 Ideally, your wedding colours should work consistently with your venue and surroundings, so this can be a great place to start. If you've already chosen your wedding venue in Italy, think about the prominent colours and features that appear throughout the architecture, furnishings and landscape.
For example – is your wedding taking place at a private Tuscan villa surrounded by lots of olive trees, cobblestone pathways and natural greenery? If so, you might want to choose earthy and organic colours like white, ivory, grey and timber to reflect this. Or, if your wedding venue is a luxury hotel or restaurant with lots of artworks and elegant furnishings, you might be inspired by rich colours like gold, bronze or burgundy instead.
Think Seasonally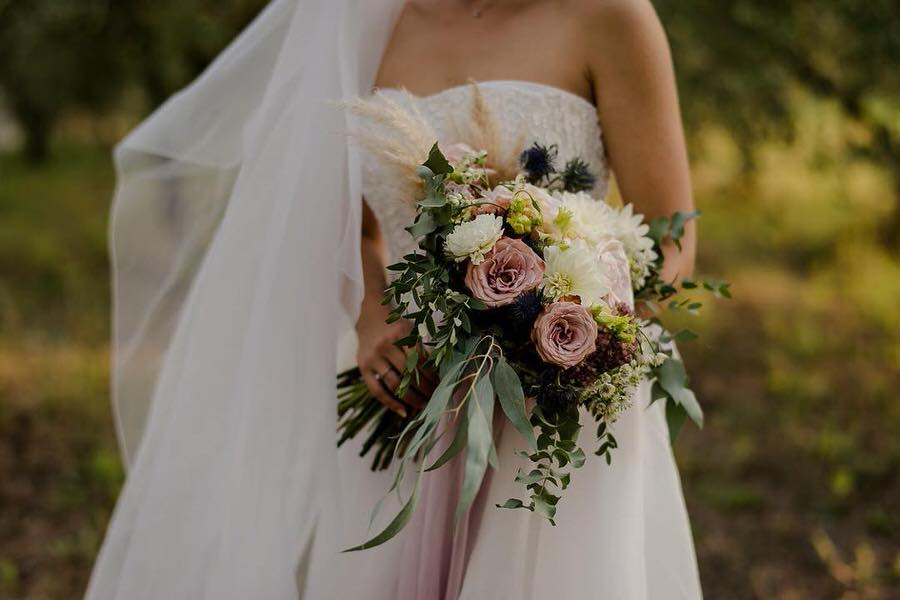 Along with your wedding venue, you'll also want to think about the weather and season of your wedding date, as your colour scheme can be used to reflect this.
For example, if you're hosting an outdoor wedding in the middle of summer, it makes sense to use light, bright colours like peach, blush or apricot. But for a winter wedding in Italy, you can create a cosier atmosphere with deep, moody colours like emerald, navy or plum.
Consider Your Theme
Have you decided on an overall style or "theme" for your wedding, like classic, rustic or bohemian? Different "themes" tend to work best with certain colours – for example, a bohemian theme is often achieved with an eclectic mix of earthy tones and bright pops of colour, while a classic or romantic wedding usually incorporates whites, pastels and metallics.
If you're not entirely sure which colours work best with your chosen theme, you can do some research on Pinterest, wedding blogs and wedding photography galleries to find inspiration and ideas.
Try Coolors App for inspirations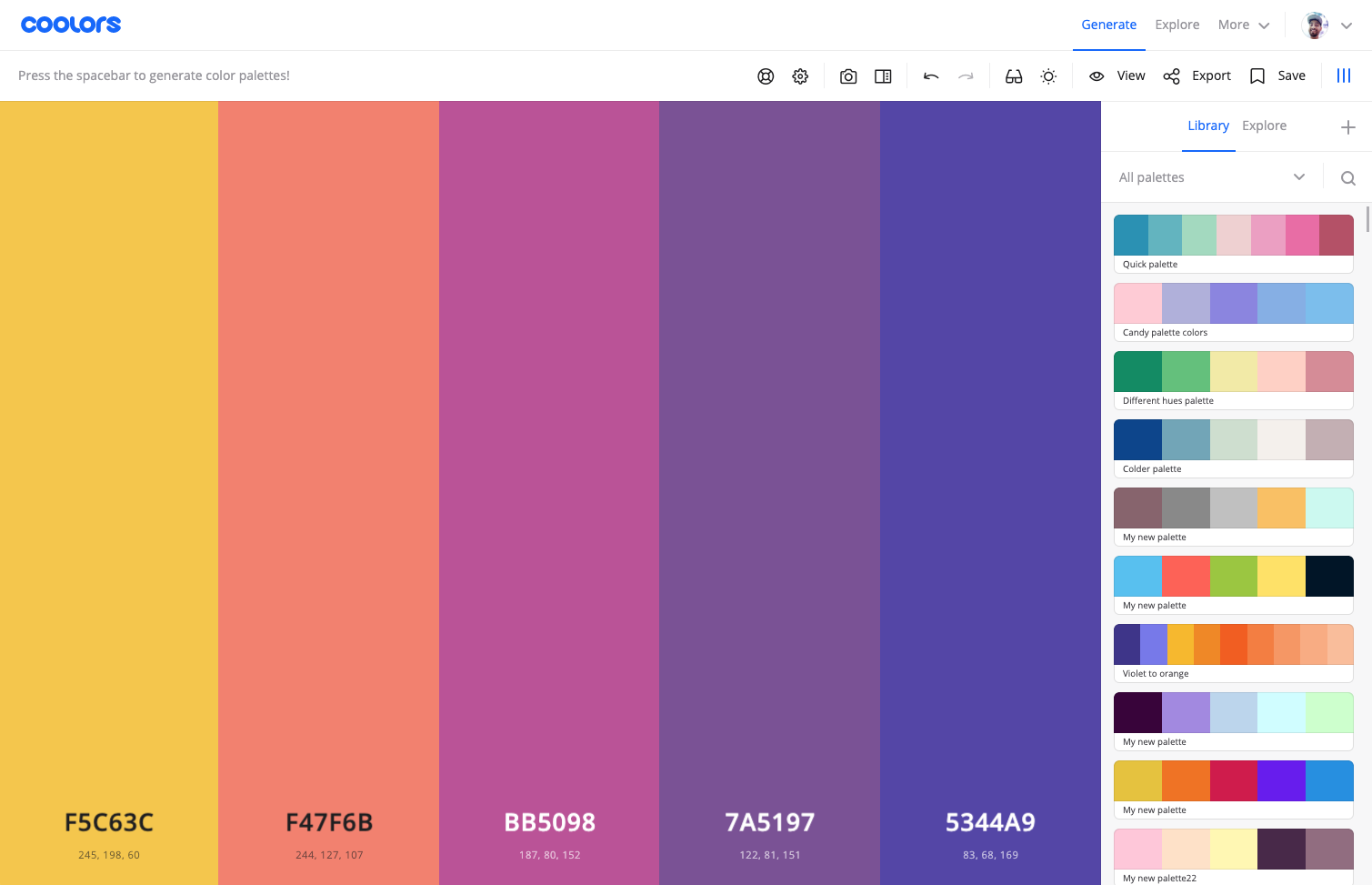 Maybe sometime online sourches can be very helpfull to have ideas and suggestions to find our color palette. For this reason Coolors could be amazing to use if you're looking for your color palette even by starting from an image! It's amazing! Try it!
Use Your Personal Style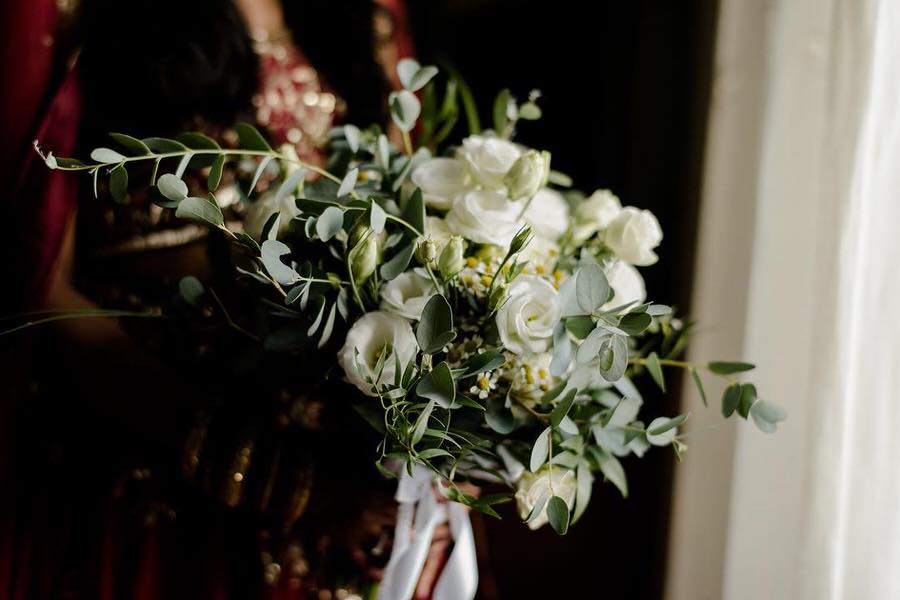 When choosing your wedding colour palette, it's important to consider your own personal style and preferences, too. Take a look around your home, or in your wardrobe – what colours are you naturally drawn to? Choosing colours you genuinely love will ensure your wedding remains timeless and true to who you are, instead of just a passing "trend".
Keep it Simple
Now that you have a rough idea on the kind of colours you want to incorporate, it's time to refine this into a cohesive palette!
The best approach for creating your colour palette is to keep it simple – choosing too many colours may clash together and feel overwhelming. Instead, choose 1 or 2 primary colours, and 2-3 accent colours. For example, you might choose primary colours of white and blush, with accents of gold, green and peach. Your "primary" colours can be used for the most important styling elements, while your "accent" colours can be used to enhance the finer details and tie everything together harmoniously.
Looking for more styling inspiration for your wedding in Italy? Be sure to check out these Tuscany wedding centrepiece ideas, or head over to our latest wedding stories. You can also find our top 5 wedding trends for 2020 here!