Choosing a photographer will be one of the most important decisions you make when planning your wedding. After the day has been and gone, your photos will become the memories you cherish for a lifetime – so it's crucial to find a photographer who will not only produce beautiful images, but also ensure you feel comfortable, have fun and enjoy the experience!
If you're currently looking for a wedding photographer in Italy, we're here to help. Keep reading for a step-by-step guide on researching and choosing the perfect photographer to capture your Italian wedding.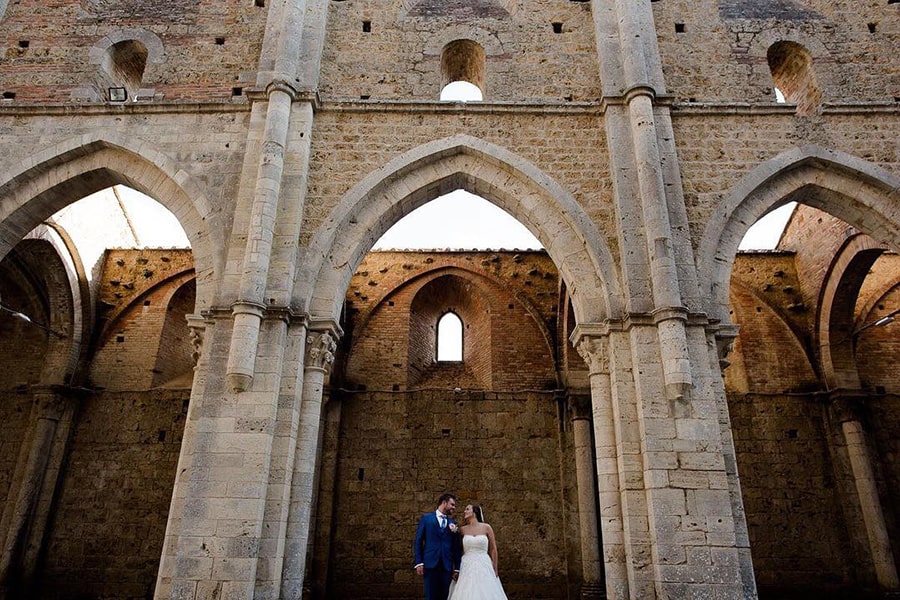 Give yourself plenty of time
A photographer should be one of the very first wedding suppliers you book, so give yourself plenty of time to find the right one. Remember, certain months of the year are more popular for weddings in Italy than others. For weddings hosted between April – October, be sure to start your research early (although we personally love winter weddings in Italy, too!)
Securing your wedding date and venue first is a good place to start, as you can then find a photographer who is available on the day. If you haven't yet confirmed a location, you can also ask your photographer for their tips and suggestions. From medieval castles to luxury villas, we have a huge selection of stunning wedding venues throughout Italy to recommend. See our list of best wedding venues in Tuscany to get started!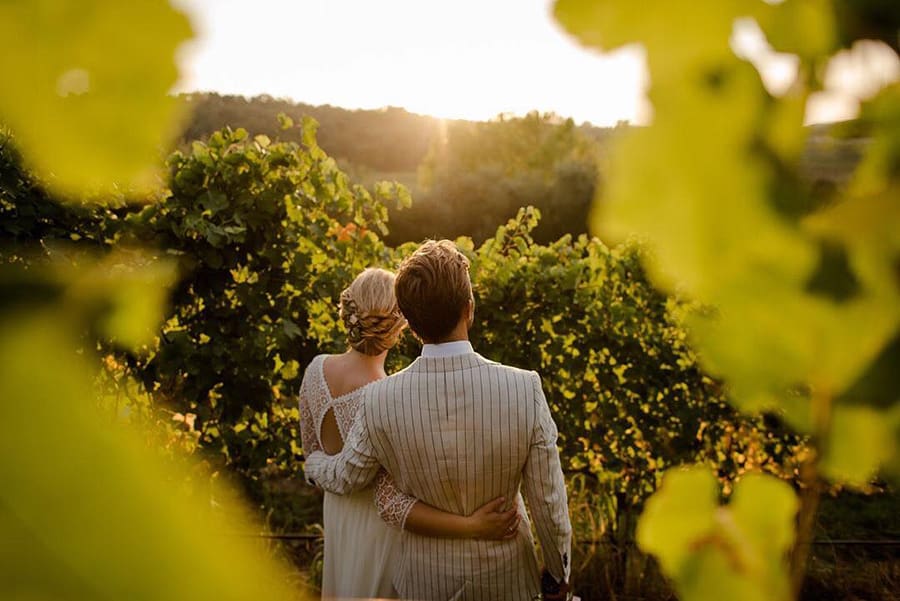 Think about your photography style
You will also need to consider your desired photography style and aesthetic. What kind of images are you naturally drawn to? Do you like dark and moody photos, or something more soft and romantic? Do you prefer posed and airbrushed portraits, or something more natural and relaxed?
Knowing the photography style you love will help you find a wedding photographer in Italy who can achieve this. For example, here at Qualcosa di Blu, we specialise in natural, spontaneous images with minimal posing and a friendly approach.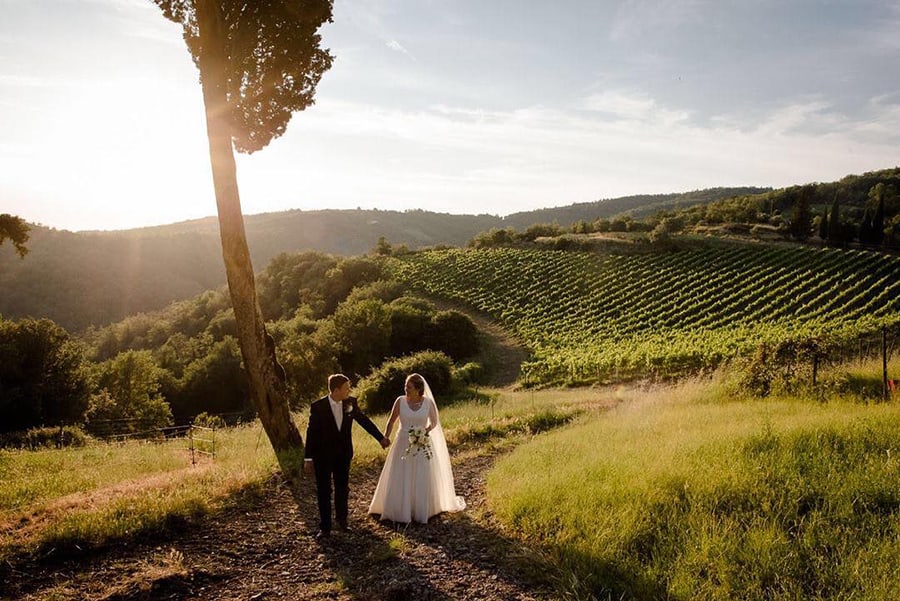 Do your research
One of the most important steps in choosing a wedding photographer in Italy is, of course,  browsing through their photos! When you find a photographer you love, spend some time checking out their wedding photo galleries, Instagram and blogs to see their work in action. This will show you their quality, attention to detail, approach and overall style.
Figure out your photography requirements
Another thing to consider as you begin researching wedding photographers is the level of coverage you require. Think about your priorities for the day, and the different moments you want to be captured.
For example, do you want a wedding photographer to capture the entire day from start to finish, or just a smaller portion of the wedding? Do you want to book an engagement shoot before the day? Would you prefer a second shooter to capture different angles? Knowing these priorities will help your wedding photographer suggest the right package for you, or even tailor a custom package to suit your needs.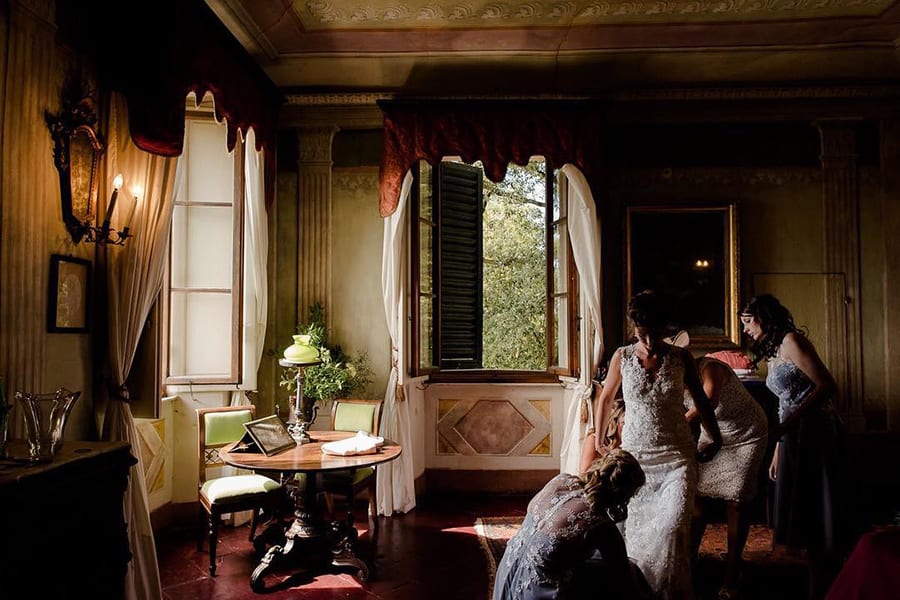 Connect and ask questions
Remember, it's important to find a wedding photographer whose personality you connect with, as you'll be spending plenty of time together throughout your special day. Once you've found a photographer you love, simply get in touch to start building a relationship! A good photographer will be happy to answer all of your questions (no matter how big or small) and make you feel comfortable, relaxed and at ease. Talking to your photographer will give you a good indication of their personality and demeanour, and you will know instantly whether you are a perfect fit for each other!
If you're currently looking for a wedding photographer in Italy, we'd love to hear from you. We capture love stories right across Italy, including Tuscany, Rome, Lake Como and beyond.
Planning a destination wedding? No problems – we can jump on Skype to chat about your upcoming celebration. Get in touch with us right here for a quick quote, or check out our latest wedding galleries to see our work in action!