How to Choose Your Dream Wedding Dress: Our Top 5 Tips!
As a bride, choosing your wedding dress can feel like an overwhelming decision. After all, you've probably been dreaming about this moment for years!
So, where do you begin with finding the perfect wedding dress that will make you feel amazing on your special day?
From defining your personal style to setting a budget and booking your bridal appointments, keep reading as we share our top 5 tips for choosing your dream wedding dress below!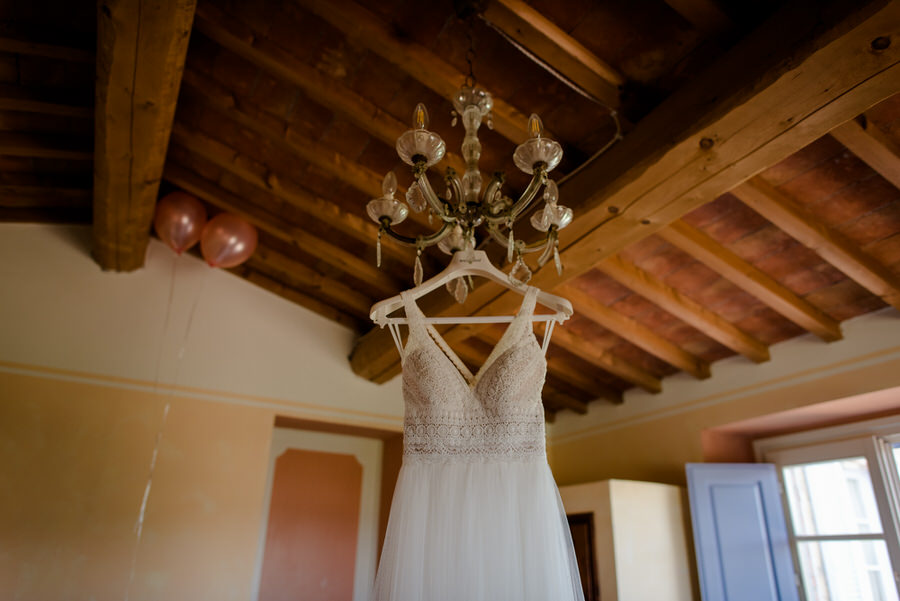 Give Yourself Enough (But Not Too Much!) Time
To avoid any last-minute stress, make sure you give yourself plenty of time to explore your options before ordering your chosen dress. Remember, most wedding dress boutiques will require you to order your gown anywhere from 8-12 months in advance. This allows them to create your dress according to your measurements, while also leaving enough time for fittings and alterations before the day.
With this in mind, you don't want to start your search too early, or you might find yourself changing your mind before the wedding! The 1-year mark is usually the perfect time to start doing your research and booking bridal appointments. Planning a destination wedding? Read our ultimate destination wedding planning timeline here!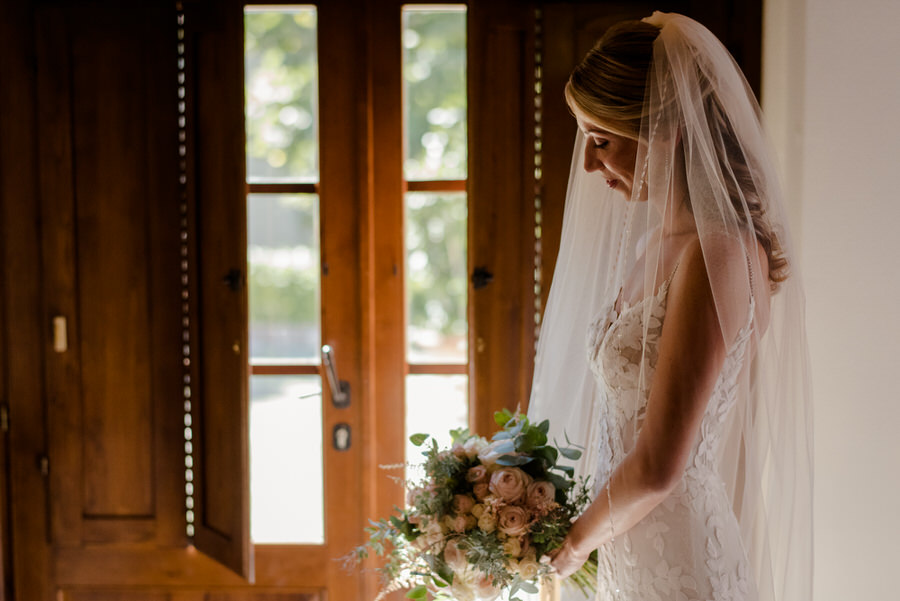 Define Your Personal Style
So, what should you be looking for in your dream wedding dress? If you have no idea where to begin, think about your personal style and how you want to portray yourself on the day.
For example: is your style classic and glamorous? Modern and contemporary? Edgy? Colourful? Bohemian? Do you feel most confident in a fitted dress, or something more relaxed? Do you love flowing materials like silk and chiffon, or traditional options like lace? Do you feel better in crisp white tones, or something warmer like ivory or champagne?
These days, the options are endless when it comes to wedding dress designs – from classic ball gowns to jumpsuits and two-piece sets! Draw inspiration from your personality, and think about the different materials, fabrics and silhouettes that make you feel your best. You can also read our 5 simple tips for finding your wedding style here!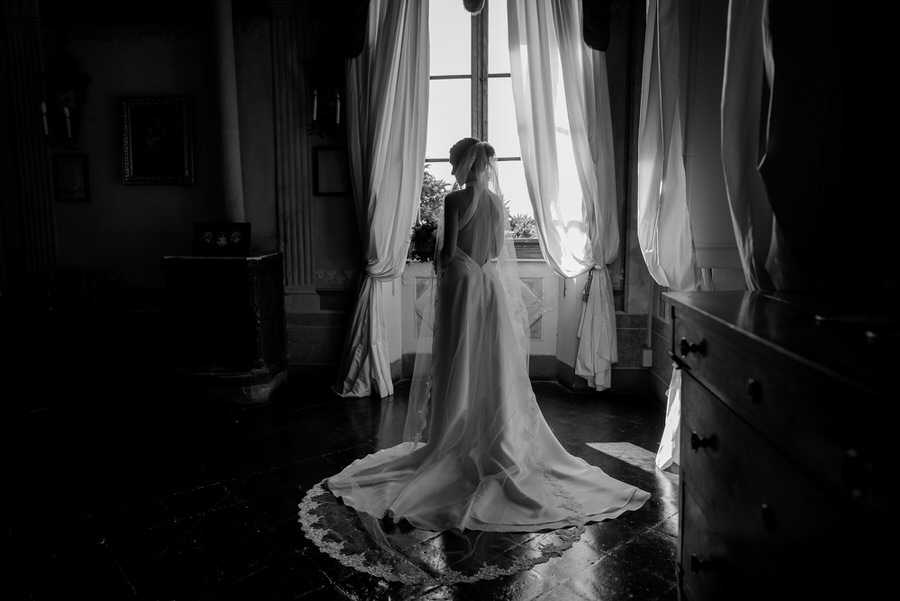 Set a Budget
Before you attend any bridal appointments, it's a good idea to set yourself a clear wedding dress budget first. When creating your budget, don't forget to consider additional costs for fittings, alterations and accessories like shoes, veils and jewellery.
If you have a strict budget in mind, make sure you only try on dresses that fall within that price range – otherwise, you may end up disappointed!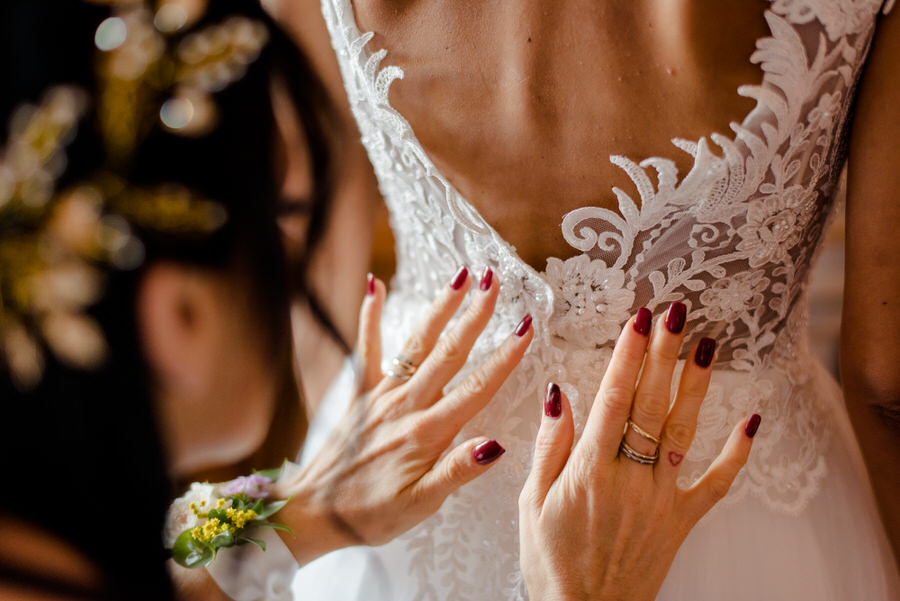 Book Your Bridal Appointments
Now that you have a rough idea of your personal style and budget, you can officially start wedding dress shopping. Do some research online and ask for recommendations to find suitable boutiques in your local area. It's a good idea to visit a few different boutiques, so you can explore your options – remember, you may not find your dream dress straight away.
You'll also need to think about who to invite to your bridal appointments. Caution: inviting too many people can make the experience stressful, especially if there are lots of big personalities and conflicting opinions! Don't feel obligated to invite your entire extended family and bridal party. Instead, keep it intimate with just 3-4 of your closest loved ones, such as your mum, sister, grandmother and maid of honour.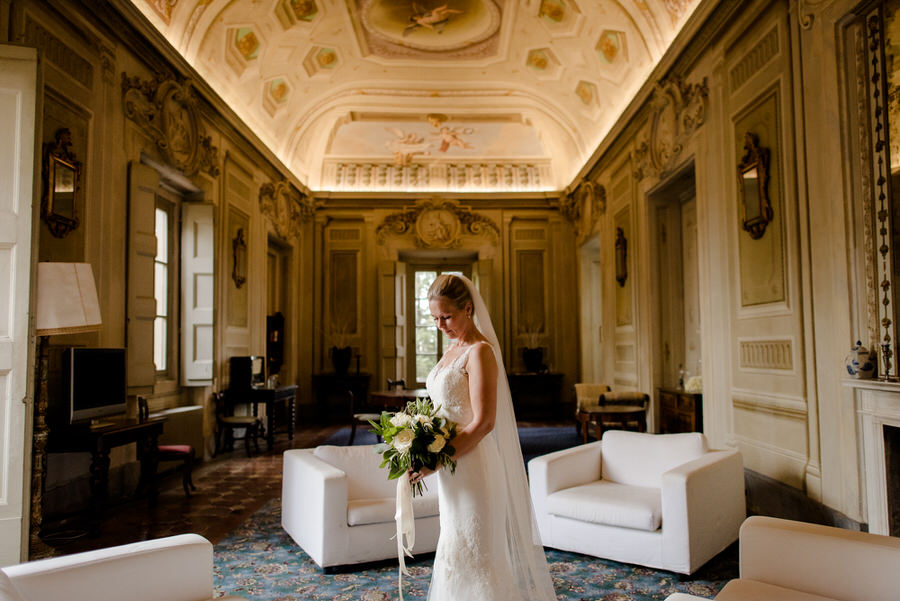 Keep an Open Mind
Finally, make sure you go into the experience with an open mind! Many brides end up choosing a dress that is completely the opposite of what they had expected. We recommend trying on as many dresses as you can, to help you get an idea for what you like (and what you don't like). Ask your bridal consultant for their recommendations, too – remember, they've dressed hundreds of brides and will be able to suggest the most flattering cuts and designs to suit your body shape, skin tone, hair colour and personal style.
Looking for more wedding dress inspiration? See some of our beautiful brides via our latest real wedding stories here!
---