How to Feel More Comfortable in Front of the Camera on Your Wedding Day!
Your wedding photos will capture all of the magic and emotions from your day, so you can treasure them forever. However, for many couples, the thought of being in front of a camera can feel extremely daunting!
Don't worry – if you're feeling nervous or awkward about getting your wedding photos taken, we have some expert tips to help you relax in front of the camera. Keep reading for our guide on how to feel more confident in your wedding photos below!
Choose a Photographer You Trust
To be confident in front of the camera on your wedding day, it's crucial to choose a photographer you trust. If you're comfortable with your wedding photographer, this will make a huge difference to how you feel on the day.
When researching wedding photographers, be sure to ask the right questions and speak to them over the phone, Skype or in person to see how you connect. Forming a genuine friendship with your wedding photographer will help you feel much more relaxed, allowing you to truly enjoy the experience.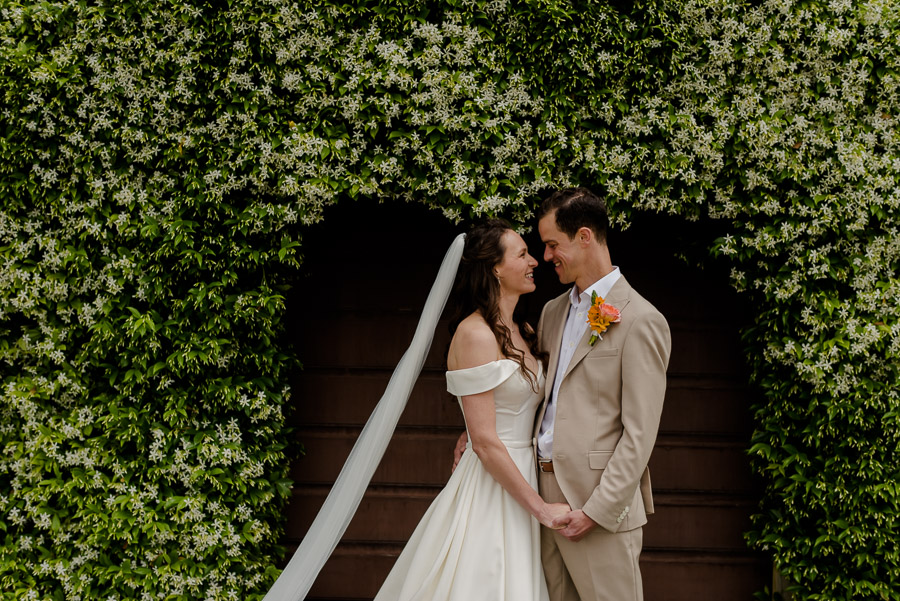 Invest in an Engagement Shoot
Investing in an engagement shoot is a fantastic idea for couples who may feel nervous about their wedding photos. An engagement shoot gives you the opportunity to become familiar with the process, form a bond with your photographer, and acts as a "practice run" before the real thing.
As a bonus, you'll have some beautiful photos that you can share with loved ones or include on your wedding website. Read 5 great reasons to plan an engagement shoot here!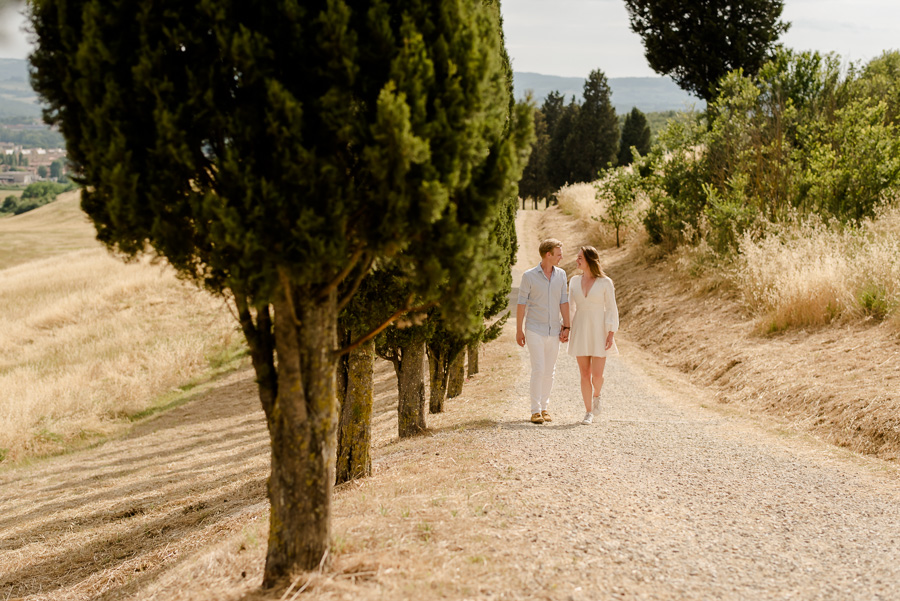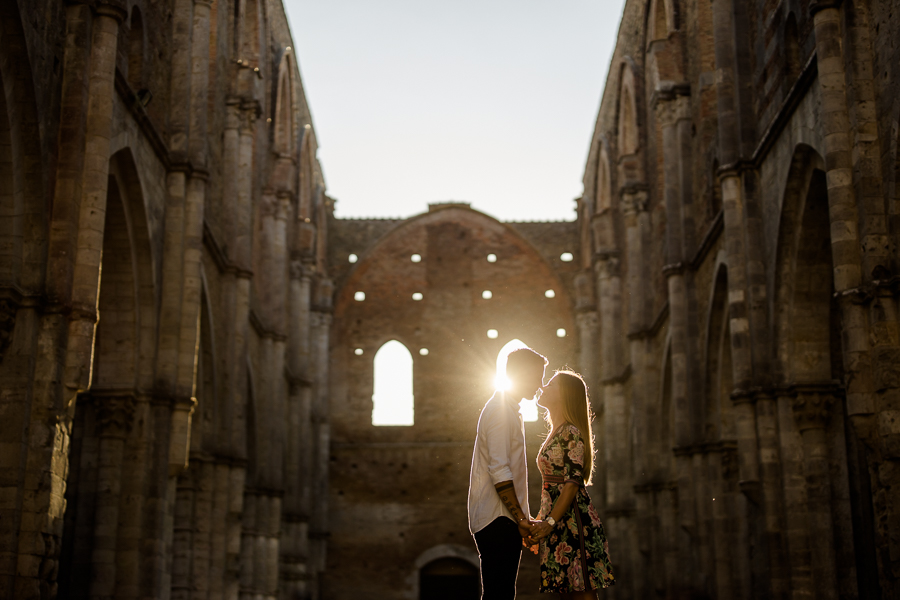 Book a Hair and Makeup Trial
Feeling confident in your appearance plays a big role in how comfortable you are in front of the camera. With this in mind, it's a good idea to book a hair and makeup trial before your wedding. This will let you know what to expect on the day, and you can make any final tweaks to ensure you're feeling your very best.
Ask For Direction
If you're feeling awkward or uncomfortable in front of the camera, be sure to ask your photographer for guidance! This is what we do for a living, so we can provide you with direction and guidance as needed.
Don't forget to communicate any concerns you have with your photographer before the big day, too. We can work with you to create a photography plan that makes you feel more at ease. This can include things like the poses you feel comfortable with, the lighting you prefer, and any specific shots you want to capture.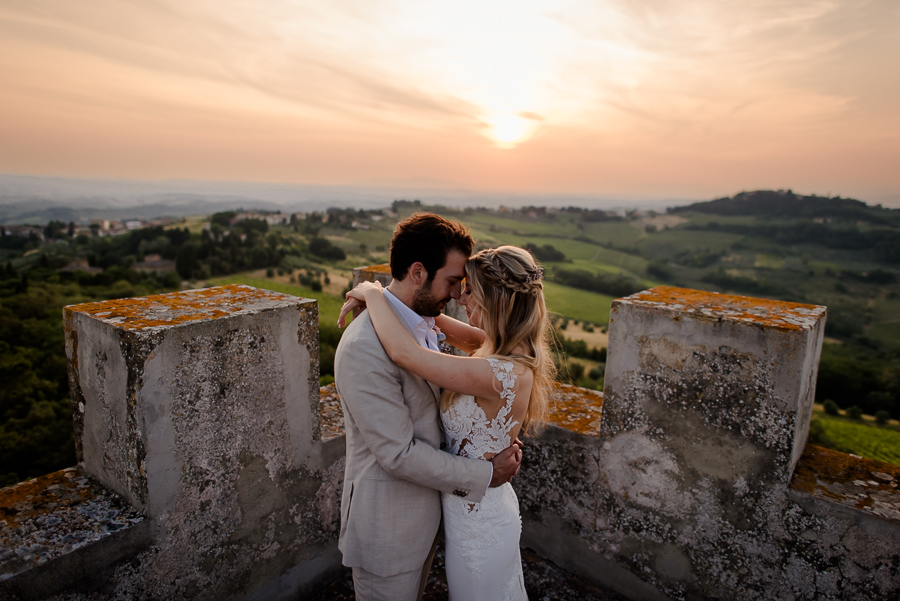 Be Yourself!
Finally – and most importantly – simply be yourself! Try to get lost in the moment with your partner and enjoy the experience. If you're having fun together, this will absolutely shine through in your wedding portraits.
Remember, your wedding day is supposed to be a joyous occasion, and photography is just one part of the day. We'll be here to capture all of the genuine emotions and memories of the day so you can treasure them for a lifetime.
Looking for a wedding photographer in Tuscany? We would love to hear from you! Check out our latest wedding galleries here, or contact us to learn more about our Tuscany wedding photography packages.