A Photographer's Guide to the Best Wedding Venues in Lucca
Dreaming of a destination wedding in Tuscany? Lucca is one of the most charming towns in the Tuscan region, known best for its cobblestone streets, historic buildings and picturesque countryside.
Lucca is a fantastic wedding destination with plenty of beautiful villas, castles and private estates to host your special day. If you're currently planning your Tuscany wedding, keep reading as we share our photographer's guide to the best wedding venues in Lucca below!
Lucca Wedding Venue: Villa Grabau, San Pancrazio
Villa Grabau is a historic Renaissance-style villa located in the hills just outside of Lucca. This stunning residence is renowned for its magnificent gardens, including an Italian garden filled with citrus fruits and an English garden with monumental trees. The villa is rich in history and also boasts a garden "Limonaia" (a converted lemon house) considered to be one of the most beautiful in the entire Lucca region. A spectacular venue with incredible views over the Tuscan landscape!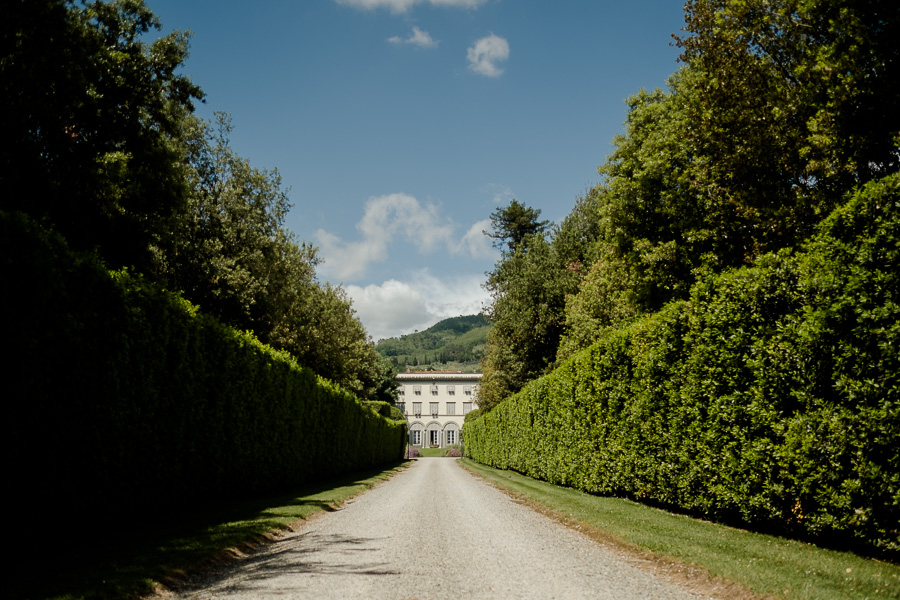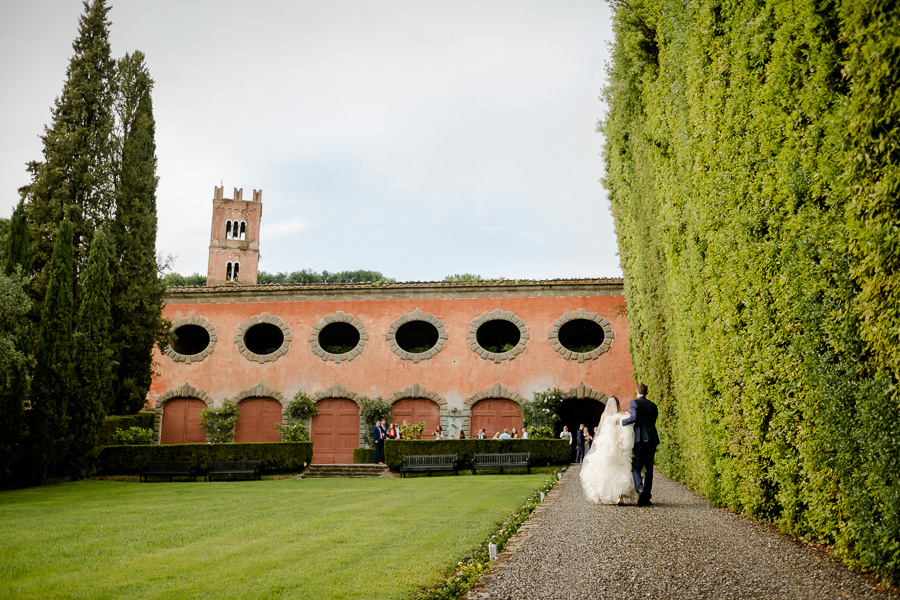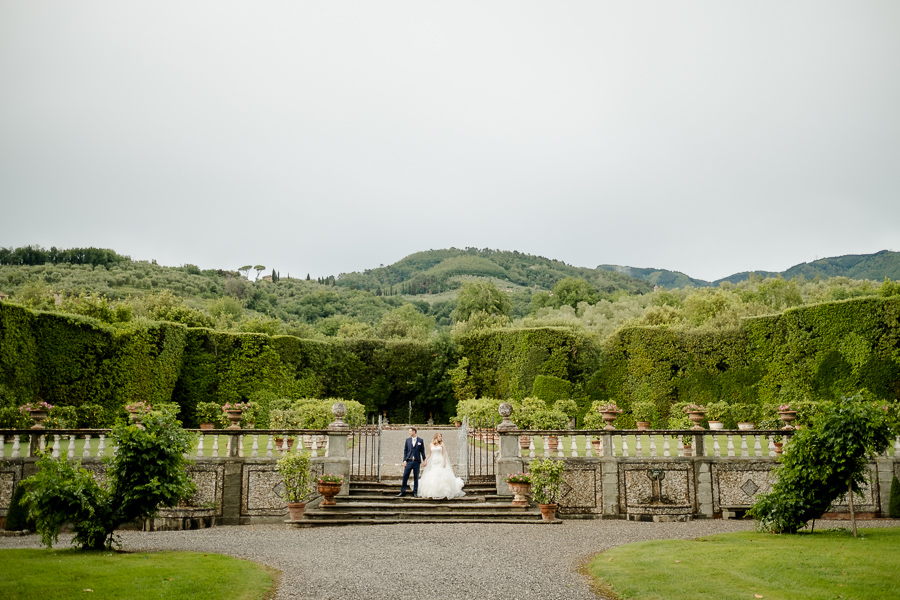 Lucca Wedding Venue: Villa Oliva, San Pancrazio
Villa Oliva is perfectly situated just 6km from the ancient city walls of Lucca and offers a magical atmosphere for your Tuscany wedding. This elegant villa was built in approximately 1500 by a famous Renaissance architect and features a unique loggia, historic statues and beautifully manicured gardens. The villa offers both indoor and outdoor locations for your ceremony and reception, including the sprawling lawns, stables and limonaia.
Lucca Wedding Venue: Casale de Pasquinelli, San Pietro Marcigliano
Looking for a romantic Tuscan castle? Casale de Pasquinelli is a dreamy destination wedding venue filled with rustic charm, located on the outskirts of Lucca. This magical hidden gem features breathtaking Tuscan architecture, elegant accommodation and beautiful gardens, available for weddings as intimate as 25 guests or as large as 100. The castle is surrounded by ancient olive groves and lush greenery – perfect for a peaceful and memorable destination wedding.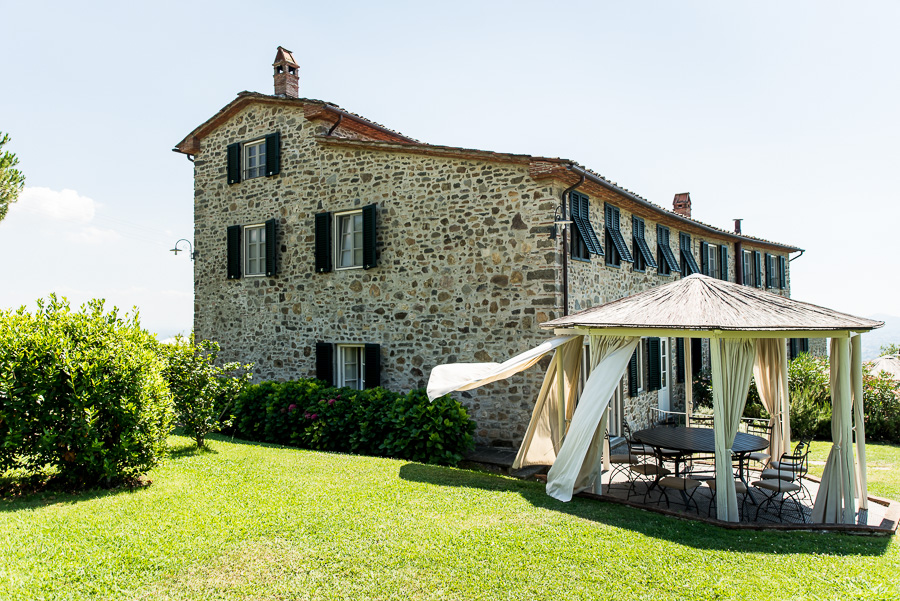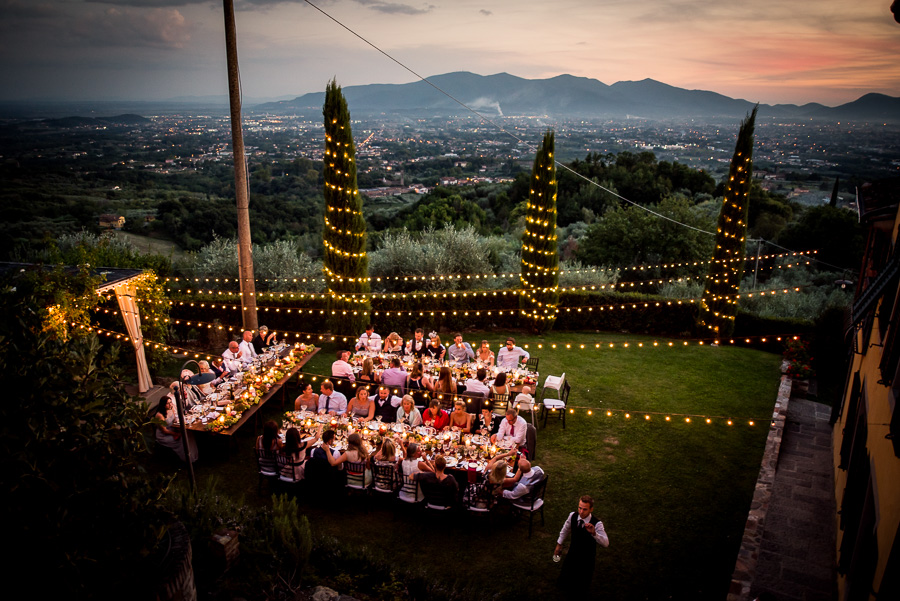 Lucca Wedding Venue: Fattoria Mansi Bernardini, Segromigno in Monte
Fattoria Mansi Bernardini is an idyllic Tuscan wedding venue located in the countryside, just 12km from Lucca. Set amongst 50 acres of olive groves, the space features charming gardens and an outdoor terrace with breathtaking views over the Lucca landscape. Celebrate your reception in the romantic "glass house", or on the patio underneath a leafy canopy of ancient oak trees. This elegant villa can also accommodate up to 80 guests, with a variety of villas and holiday houses located on the estate.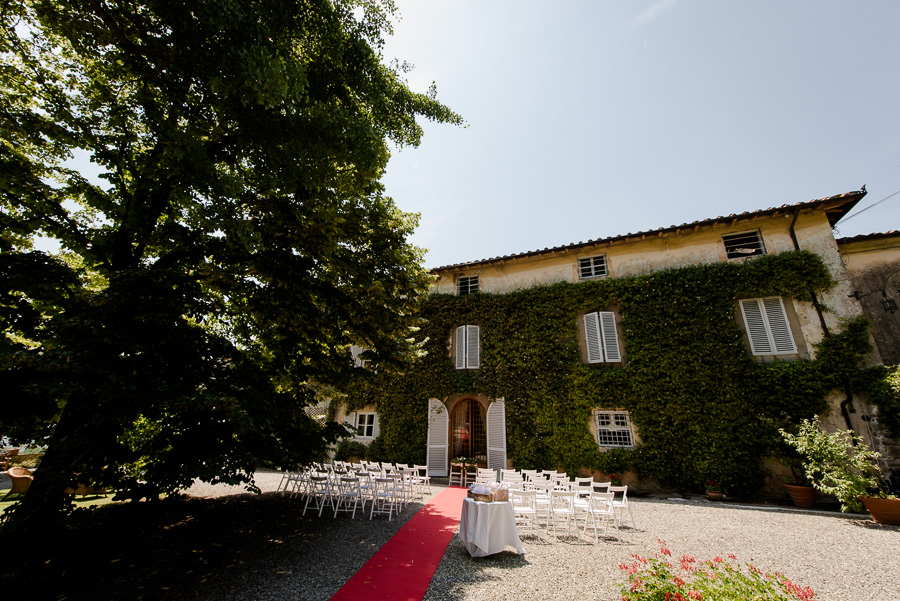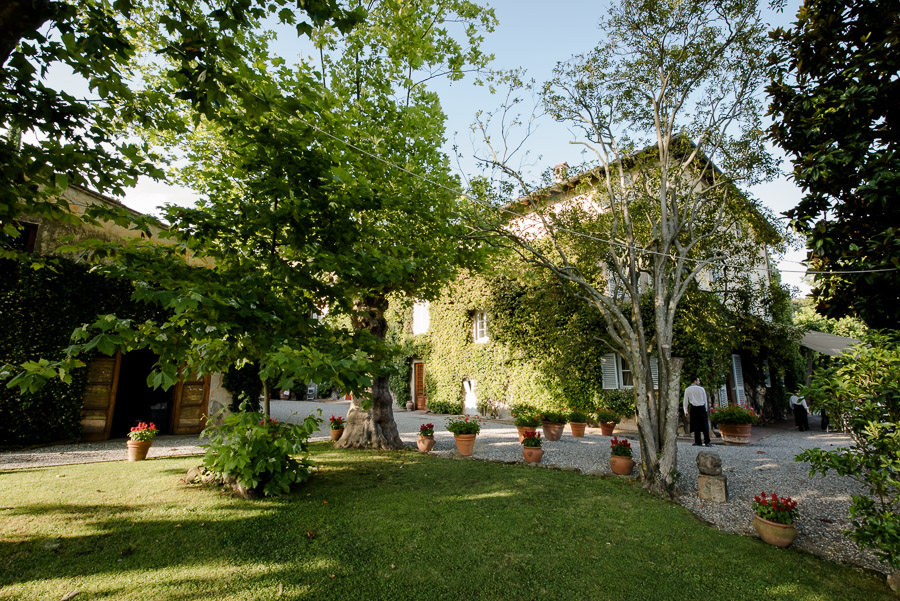 Lucca Wedding Venue: Palazzo Pfanner, Lucca
Looking for a unique wedding venue in Lucca? Palazzo Pfanner is a palace and garden that has been converted into a museum of ancient art and special artefacts. Located in the heart of Lucca, the Palazzo is rich in history (dating back to the 15th-century) and features a famous Italian garden filled with aromatic flowers, beautiful baroque-style interiors, and a spacious main hall for indoor events.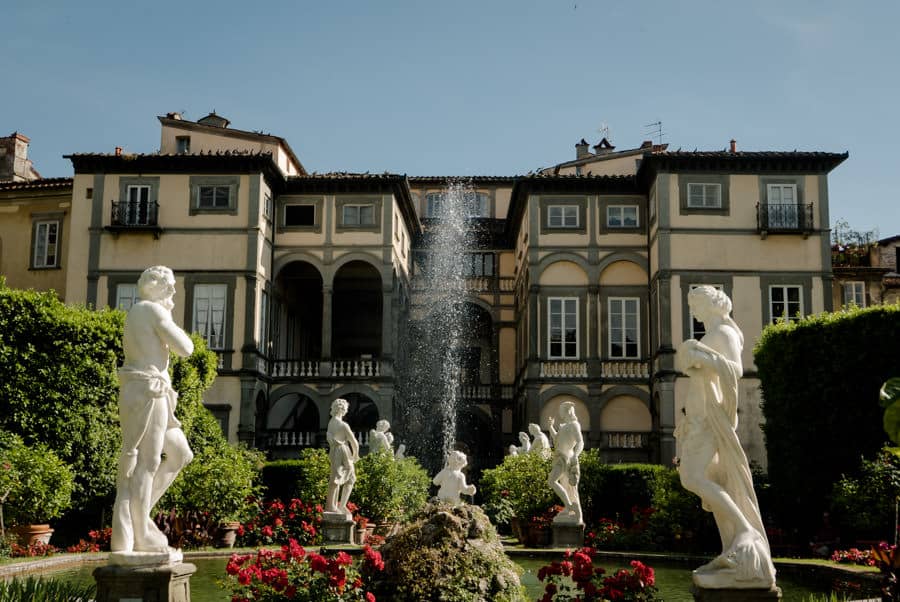 Lucca Wedding Venue: Real Collegio, Lucca
The Real Collegio is a spectacular venue located within the ancient city walls of Lucca. This unique building (previously an old monastery) is one of the most prestigious venues in the region, offering a range of indoor halls, courtyards and gardens for weddings and events. Perfect for a chic, timeless and regal wedding in Tuscany with the old town as your backdrop!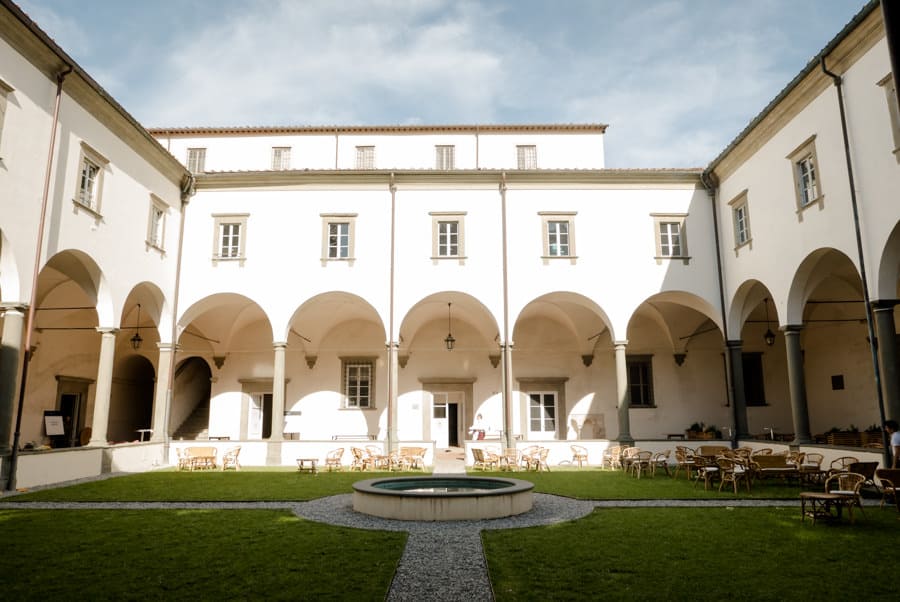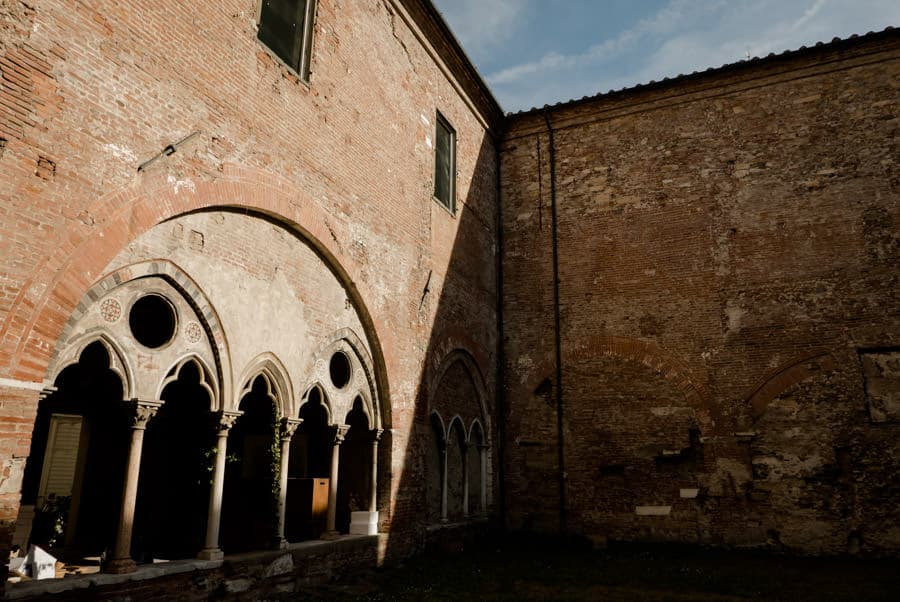 Ready to start planning your perfect Tuscany wedding? Read our Tuscany wedding FAQs and advice, or find more inspiration in our latest wedding stories. You can also learn more about our Tuscany wedding photography services here!