Searching for inspiration for your 2020 wedding? From bespoke lighting to sustainable styling, some innovative new trends are already emerging for the year ahead, and we can't wait to see them in action.

If you're recently engaged and about to start planning your big day, keep reading as we forecast our top 5 wedding trends to expect in 2020, along with our top tips on bringing them to life!
2020 Wedding Trend Forecast: Sustainability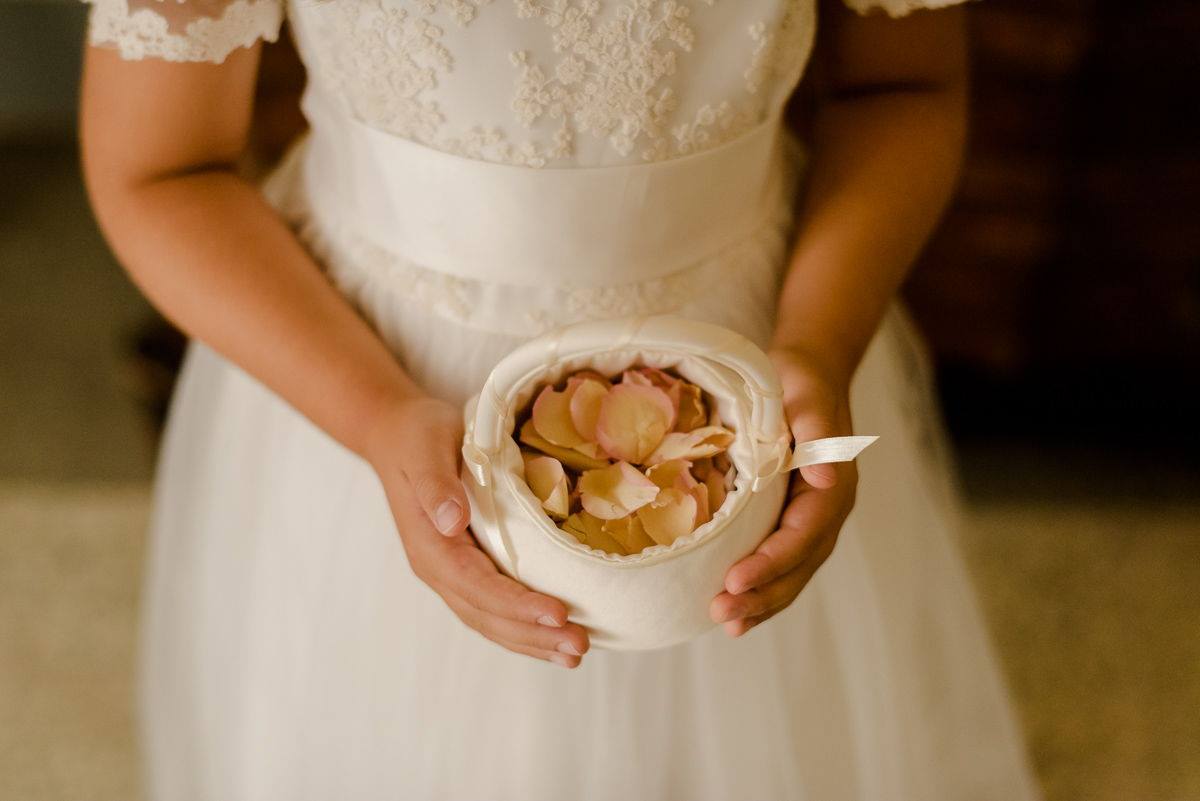 As couples become more conscious about the environmental impact of their wedding, we're predicting a bigger focus on sustainable, eco-friendly celebrations throughout 2020 and beyond.

Planning a sustainable wedding doesn't have to mean compromising on quality – in fact, there are many simple ways to easily reduce the carbon footprint of your big day. These include using locally sourced food and flowers (instead of imported alternatives), opting for charity donations rather than guest favours, or swapping traditional paper wedding invitations for a digital wedding website. It's all about making thoughtful decisions and minimising waste where possible.
2020 Wedding Trend Forecast: Elopements and micro weddings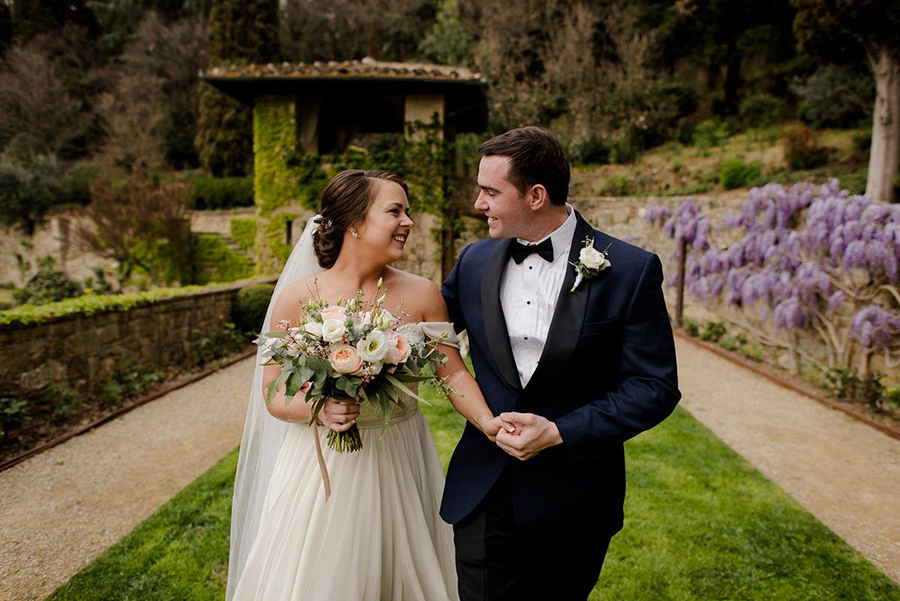 Elopements and micro weddings will also be a growing trend in 2020. We're seeing more and more couples opting to keep their guest list small and intimate, allowing them to celebrate with just their closest friends and family. Micro weddings are usually more informal and relaxed, with less pressure (and less planning!) for the couple. If an intimate wedding appeals to you, why not consider a destination wedding in a romantic location like Tuscany, Venice or Rome? You can read our guide on the best places to elope in Italy here.
2020 Wedding Trend Forecast: Non-traditional bridal style
Non-traditional bridal gowns have been gaining popularity over the last couple of years, and we don't think this trend is slowing down anytime soon! From beautifully embellished dresses to unique headwear, dramatic sleeves and bridal jumpsuits, expect to see even more modern and creative wedding looks that continue to push the boundaries in 2020. We may also see more brides opting for a seperate "reception dress" to change into before dinner and dancing.
2020 Wedding Trend Forecast: Textural table styling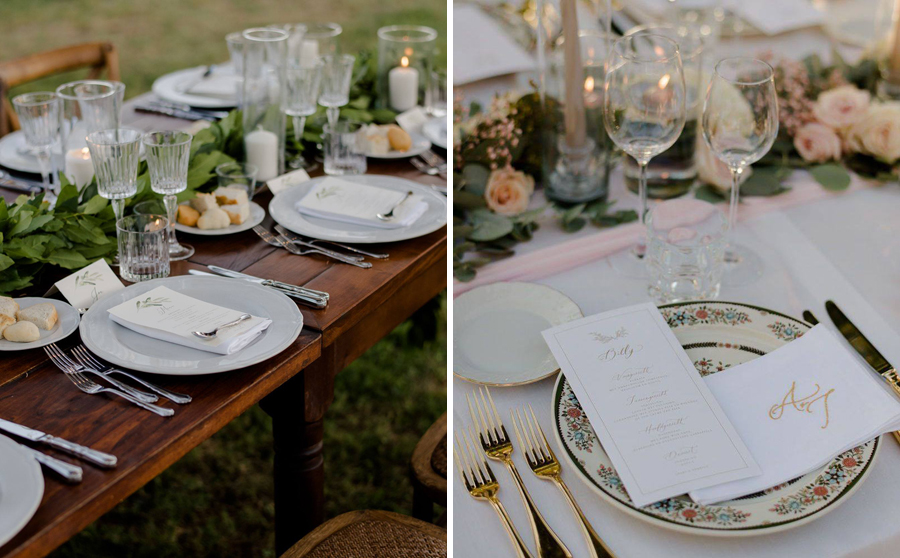 When it comes to wedding table styling in 2020, expect to see plenty of mixed materials and eclectic textures working together. Think about combining raw materials (like soft linens, earthy foliage and rustic timbers) with luxurious accents of gold, copper and crystal for a beautiful contrast. Don't be afraid to mix and match different textures to create an unexpected, interesting look!
2020 Wedding Trend Forecast: Bespoke lighting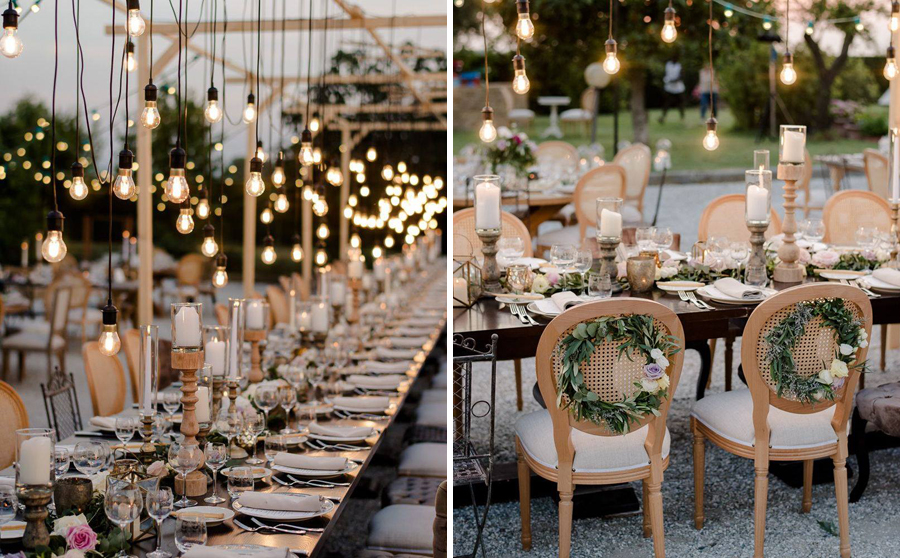 From fairy-light walls to oversized chandeliers and custom neon signs, 2020 will be all about bespoke feature lighting. Lighting is one of the best ways to create ambience and atmosphere, and we're expecting some spectacular installations for 2020 weddings. Go big and bold with statement canopies and hanging pendants from above, or keep things warm and romantic with an abundance of scattered candles and lanterns for the perfect moody setting.
Looking for more styling ideas and inspiration? You can browse our recent wedding stories right here, or explore our latest wedding planning tips via our journal. Based in Tuscany, we photograph weddings across Italy, Europe and beyond.