If you've decided to celebrate your love with a romantic Italian elopement, the next step is narrowing down the perfect location. Here in Italy, you are spoilt for choice with dozens of beautiful regions to explore!
From the breathtaking Tuscan countryside to the rugged Amalfi Coast, keep reading for our photographers guide on 5 of the best places to elope in Italy for an unforgettable European wedding.
Tuscany, everywhere
As Tuscan wedding photographers, it's no secret that Tuscany is one of our favourite destinations for a romantic Italian elopement!
Tuscany is renowned for our lush natural surroundings, beautiful landscapes, relaxed atmosphere and historic architecture – we truly have something for everyone. Our region is filled with stunning venue options to suit your vision for the day, from rustic farm stays and private villas to luxury hotels and medieval castles just to name a few. Some of the most popular elopement locations to consider would be Florence, Siena and Lucca. You can see our top wedding venues in Tuscany here to be inspired.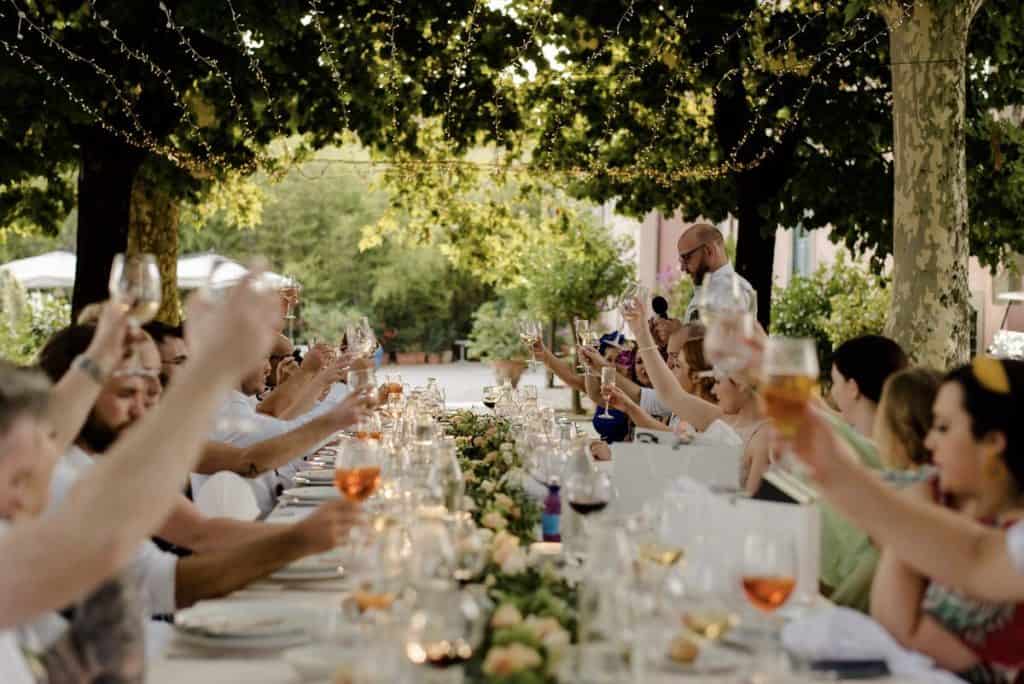 Villa Balbianello, Como Lake
Villa Balbianello is the most famous (and most visited) villa in Lake Como, sitting atop the majestic Lavedo Peninsula in Lenno. Dating right back to the 13th century, this luxury mansion is composed of 2 magnificent buildings and surrounded by elaborate gardens and a stunning terrace overlooking the lake.
Villa Balbianello is rich in history, and you may even recognise it from films like James Bond: Casino Royale and A Month By The Lake. If you're planning a unique, luxurious and secluded elopement in a truly magical location, this is a dream option for you!
Venice, everywhere.
It doesn't get more romantic than the floating city of Venice for a memorable elopement in Italy. This unique city is filled with natural beauty, historic sights and stunning photoshoot backdrops at every turn. Host your elopement in an ancient palace, a secluded garden or even a beautiful terrace overlooking the canals.
Remember, Venice is a tourist hot-spot so choose your wedding date carefully to avoid the crowds. You can see our guide on the best seasons to get married here!
Villa San Giacomo, Positano
If you're planning an elopement on the stunning Amalfi Coast, Villa San Giacomo would have to be one of the most breathtaking venues to consider. Based atop a cliff in Positano, this private luxury villa is perfect for a small, elegant and intimate elopement with some of the most incredible views you could wish for. Host a stunning private dinner on the terrace as you watch the sunset over the ocean – pure magic! You can also reserve the entire property, with on-site accommodation for you and your guests.
Rome, Casina Valadier
The ancient city of Rome is filled with rich history, unique architecture and incredible Italian cuisine. For a truly unforgettable elopement in Rome, we recommend Casina Valadier – a historic monumental villa, built at the request of Napoleon in 1817, located just a stone's throw away from the Spanish Steps.
This stunning villa has been completely restored and offers many different spaces for a romantic elopement. Choose from a panoramic terrace, private outdoor space, luxury restaurant or decorated dining room – the options are endless.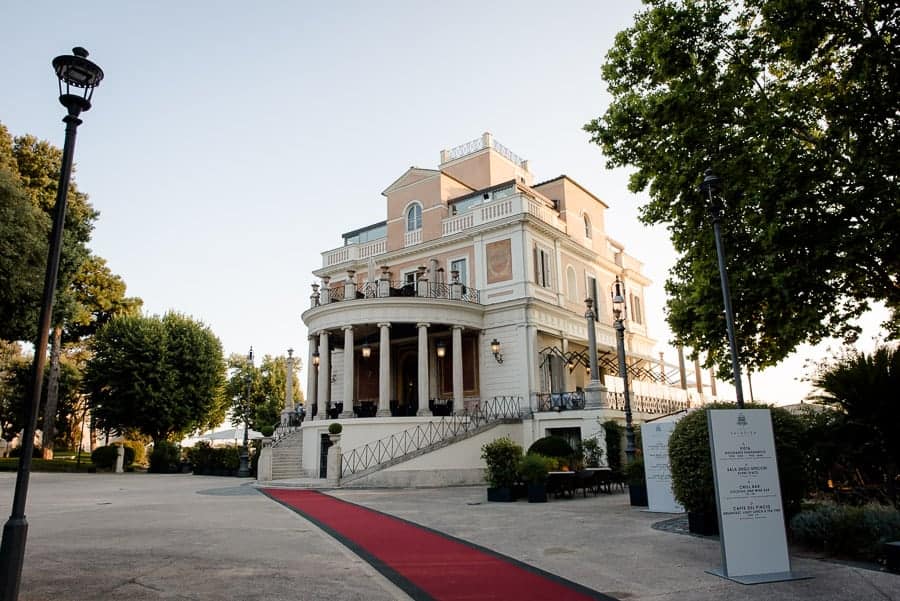 If you're currently planning your elopement in Italy, we would love to help. Read our top tips on planning a destination wedding here, or simply get in touch to say hello and learn more! Based in Tuscany, we specialise in capturing destination weddings and elopements right across Italy and can happily guide you through the experience with our local knowledge.