Is It Easy to Get Married in Italy? A Complete Guide For Foreigners!
Italy is renowned for its fun, festive and romantic weddings. But, if you live abroad, you may be wondering if planning a destination wedding in Italy is going to be hard work.
The good news? Getting married in Italy is actually very straightforward! However, there are a few important things you'll need to organise. From legal requirements to estimated costs and suggested venues, keep reading for our foreigners guide to planning a stress-free wedding in Italy below.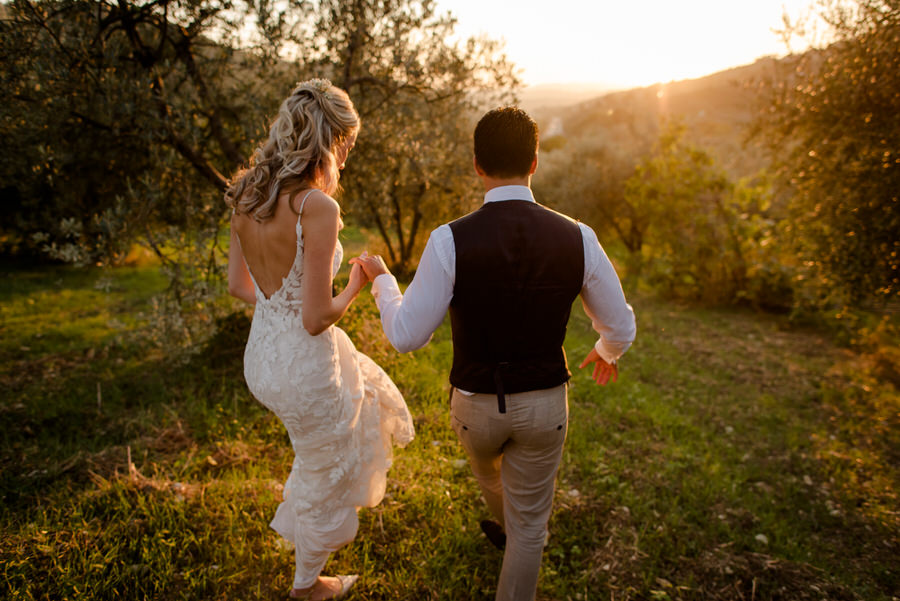 Who Can Get Married In Italy?
If you're thinking about planning a destination wedding, your first question might be: who can get married in Italy? Can foreigners legally get married in Italy?
The answer is a resounding yes! Whether you're travelling from Australia, the United States or the UK, anyone can get legally married in Italy – you don't need to be a resident. However, you must be at least 18 years old (or, if younger, have written parental consent).
What Types Of Weddings Are Possible In Italy?
There are a few different options that you can explore for a wedding ceremony in Italy.
First, religious weddings. Italy recognises religious weddings from all faiths, including Catholic, Jewish, Hindu and Muslim. However, if you're planning a Catholic wedding, your ceremony must be hosted in a church.
Civil weddings are another option for couples wanting to get legally married in Italy. A civil ceremony needs to be hosted in a location that has been approved by Italian authorities. There are several beautiful villas, town halls, castles and public gardens that are approved for civil ceremonies in Italy.
The final option (and a popular option for destination weddings) is to simply plan a symbolic ceremony. Symbolic ceremonies are not legally binding, so you'll need to get legally married in your home country before or after your trip. There are no restrictions when it comes to venues for a symbolic ceremony – you can get married in any location of your choosing!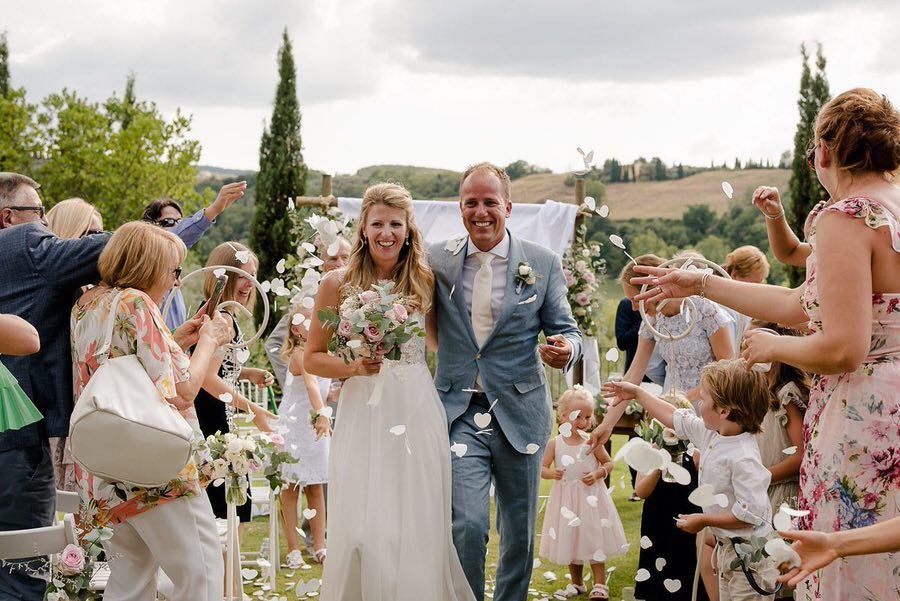 What Are The Legal Requirements To Get Married In Italy?
If you're planning a civil or religious ceremony in Italy, you'll need to prepare the necessary paperwork to ensure your marriage is legally binding. These documents usually include:
Your passport or national ID card
An original birth certificate
Divorce papers (if you've been previously married)
An affidavit, "Nulla Osta" or "Dichiarazione Giurata" sworn before a consular office of your home country, stating there is no legal impediment to your marriage.
An "Atto Notorio" signed by two witnesses
A declaration of intent to marry
If you're planning a Catholic wedding, you may require some additional documentation, such as:
Baptism and confirmation certificates
A letter of no impediment to marry
Proof of attendance of a premarital course
Written permission from your local bishop to marry abroad
It can be a good idea to work with a local wedding celebrant or wedding planner who can talk you through these requirements and ensure all of your paperwork is covered. Make sure you give yourself plenty of time to research and lodge your documentation, so nothing is forgotten!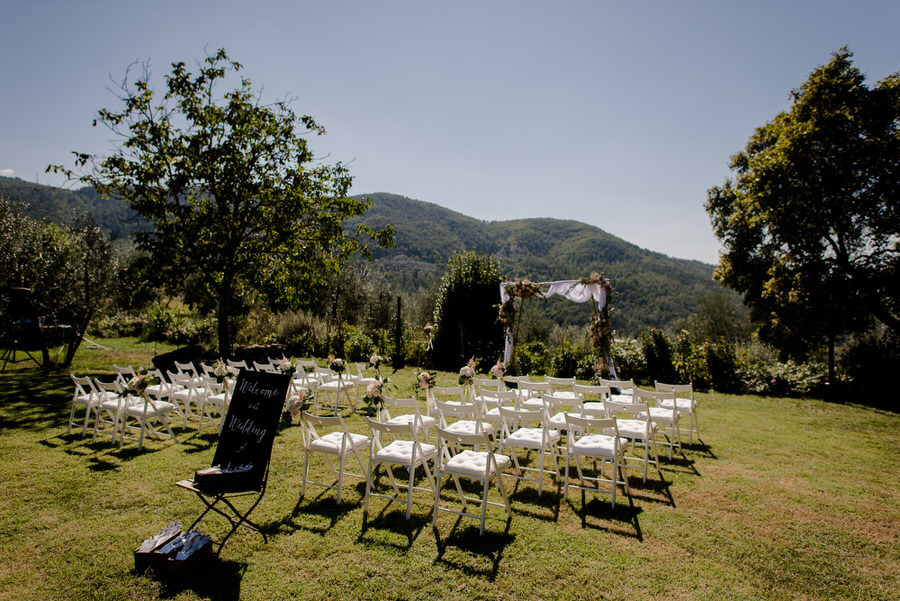 What Fees Are Involved To Get Married In Italy?
Now, let's talk about the costs involved in getting married in Italy.
The fees for your legal paperwork and documentation will actually be quite small. As a rough guide, you can expect to pay the following fees for a legal wedding in Italy:
Approximately 16€ for a revenue stamp for the Dichiarazione Giurata/Nulla Osta
Approximately 16€ for a revenue stamp for the Atto Notorio
Approximately 10€ for the Atto Notorio application
Approximately 40€ for the Nulla Osta application
Again, it's a good idea to work with a local wedding planner who can guide you through this process. Looking for a destination wedding planner? Check out 6 of the best wedding planners in Italy here!
And what about the costs of planning your wedding reception in Italy? Well, this really depends on your budget, guest list and vision. You can read our guide on how much a wedding in Florence costs here for some helpful estimates!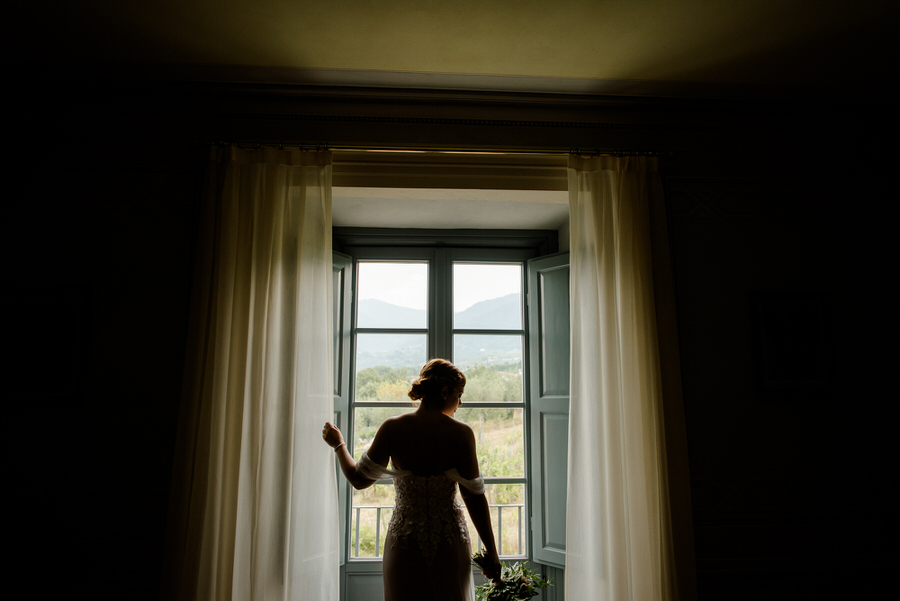 Where Are The Best Places To Get Married In Italy?
Once you've decided that Italy is the perfect location for your destination wedding, how do you find the right venue? Where are the best places to get married in Italy?
Honestly, the options are truly endless! From the rustic Tuscan countryside to the glamorous Amalfi Coast, there are so many beautiful regions to explore for your destination wedding in Italy. You can read our guide on finding the perfect destination wedding venue here, or explore some of our favourite wedding venues in Italy below for inspiration:
If you're planning a wedding in Italy, we'd love to capture your special day! Learn more about our destination wedding photography services here, or see our work in action via our latest wedding stories.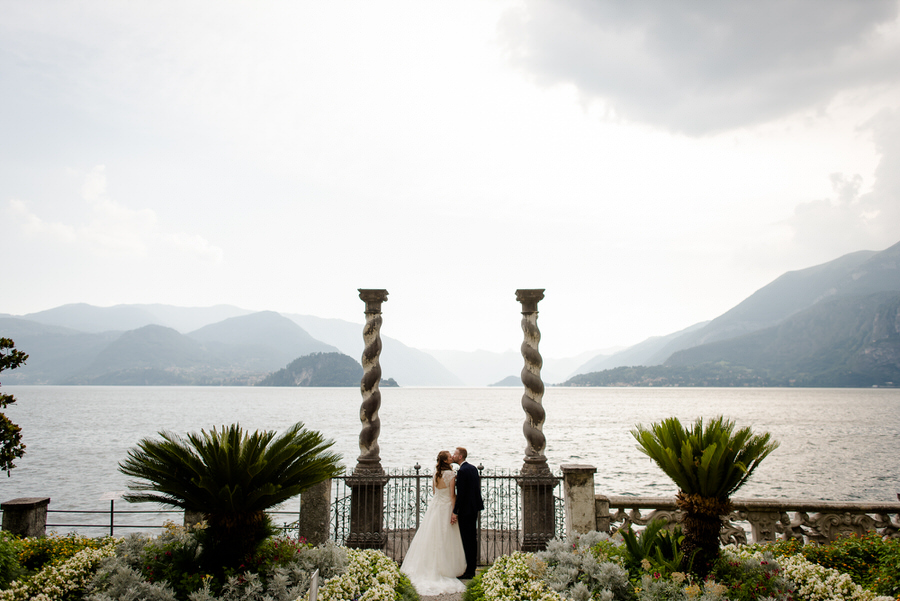 ---