Top 10 Questions to Ask Your Wedding Venue Before Booking!
Choosing a wedding venue is one of the biggest (and most expensive) decisions you'll make while planning your wedding. With this in mind, it's important to ask the right questions to help you find the best venue to suit your vision, style and budget – especially if you're planning a destination wedding from across the globe!
No idea where to begin? We've compiled 10 practical questions to ask a potential wedding venue before making a booking below. Use these questions to help you narrow down your options and find the perfect backdrop for your special day.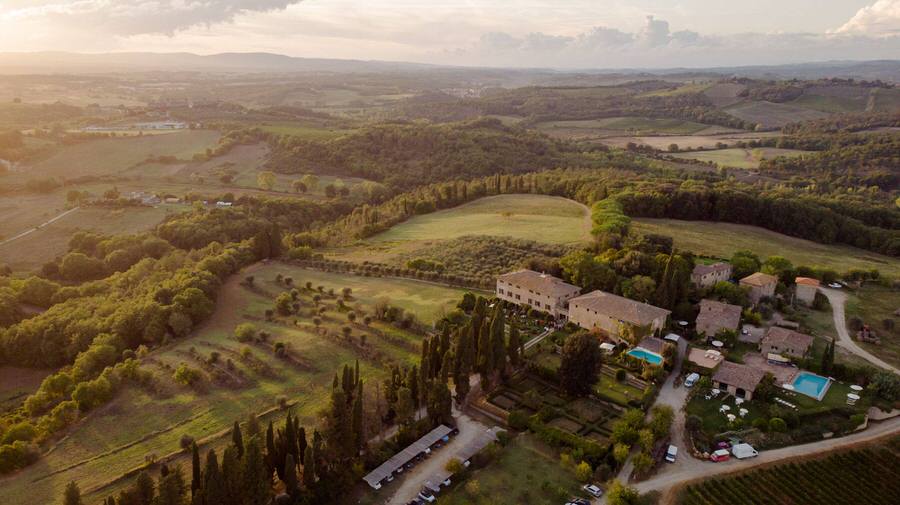 Are you available on our wedding date?
If you've already chosen your wedding date, this should be the very first question you ask! You don't want to get your heart set on your dream venue, only to find out they're unavailable for your day.
If you're not 100% set on your wedding date yet, ask the venue to send through their current availability calendar so you can explore your options. This will also show you how far in advance the venue tends to book out, so you'll know exactly when you need to make a decision. Planning a wedding in Italy? Read our guide on the best time of year to get married in Italy here!
What is your guest capacity?
The size of the venue will also help you decide whether it's going to be suitable for your wedding. If you already have a rough guest list in mind, make sure you check exactly how many people your venue can accommodate for both a cocktail and sit-down wedding.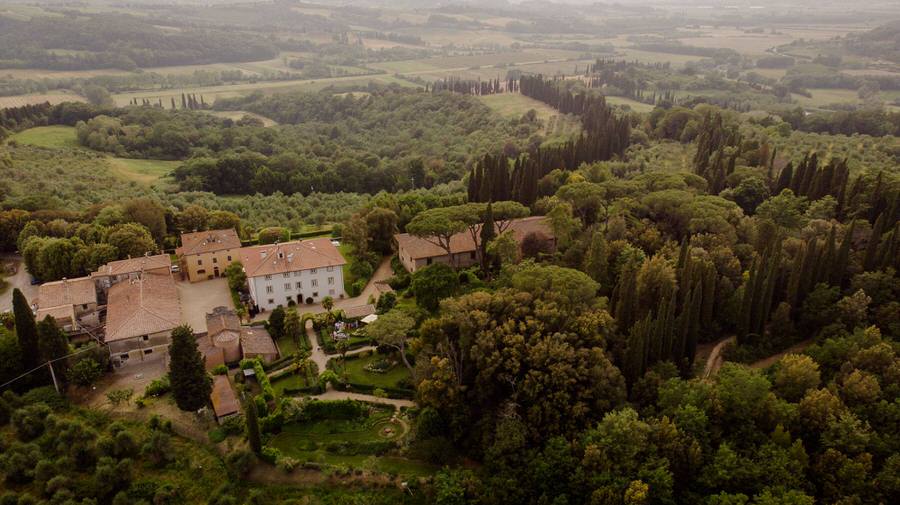 Is there accommodation available onsite or nearby?
If you're planning a destination wedding, accommodation is something you'll need to consider when choosing your wedding venue. If the venue doesn't have any accommodation available onsite, ask them for a list of local recommendations nearby.
What is (and isn't) included in the venue hire fee?
To help you manage your wedding budget, you'll want to ask about all of the costs associated with the venue hire. Every wedding venue is different, and their package inclusions will vary greatly.
Make sure you confirm exactly what's included in your venue hire fee, and what will be an additional cost. This can include elements like food and beverage, furniture, decorations, crockery, glassware, set-up and pack-down.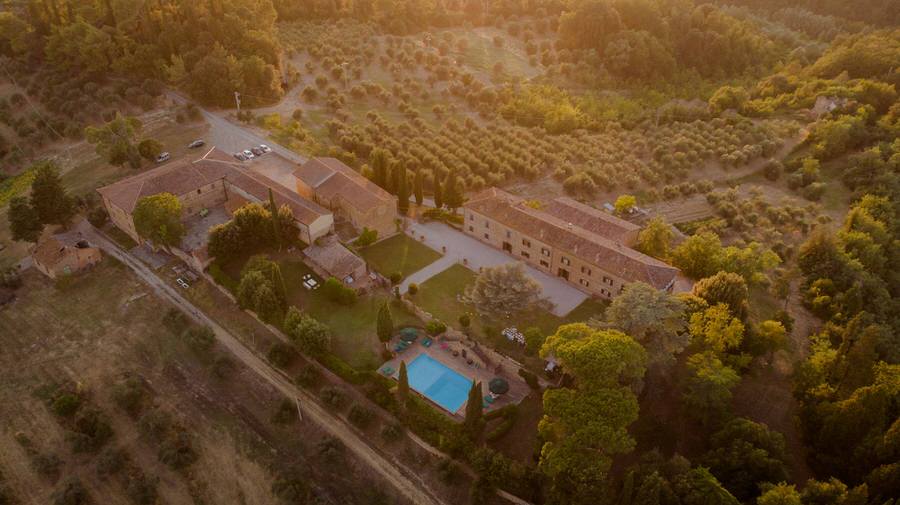 How many hours do we have access to the venue?
Some venues will offer exclusive use for the entire wedding weekend, while others may need you to arrive and depart on the same day. It's important to confirm these details so you can figure out your wedding day logistics and create a timeline for the event.
Make sure you also double check the curfew and noise restrictions on the night, and ask if there is an option to host a ceremony rehearsal before the day.
What options are available for our ceremony and reception?
Before making a booking, you'll also need to think about how your day is going to flow from ceremony to reception. Most venues will have a range of different spaces, from lush gardens to private courtyards, chapels and indoor halls. If you want to host your ceremony and reception at the same venue, make sure you check exactly what options are available. This will help you determine whether the venue matches your overall "vision" for the day.
Don't forget that if you're planning a legal or religious ceremony, your venue will need to have the correct approvals – or alternatively, you may need to host your ceremony at a seperate location.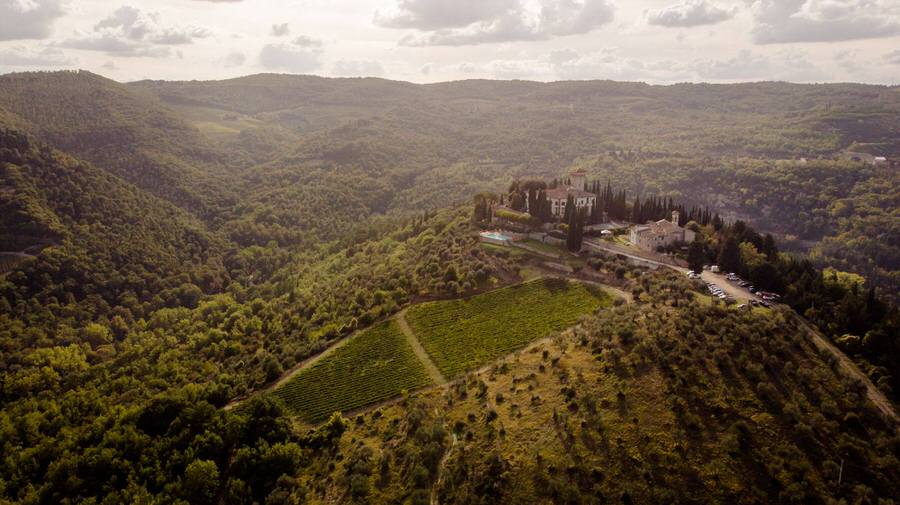 What is the wet weather backup plan?
While you may be dreaming of a romantic outdoor wedding under the stars, it's crucial to have a Plan B in case of rain! Ask the venue what backup options they have for a rainy day – for example, do they have indoor spaces available, or will you need to hire a marquee?
Remember, the weather is completely unpredictable, so you should only choose a venue if you're happy with both Plan A and Plan B.
What is the payment schedule?
Your venue will probably be the biggest investment of your wedding, so make sure you ask for the payment schedule to help you manage your budget. You'll want to confirm when the initial deposit is due, and when you need to make additional payments along the way. It's also a good idea to check the venue's policy regarding cancellations and postponements, too.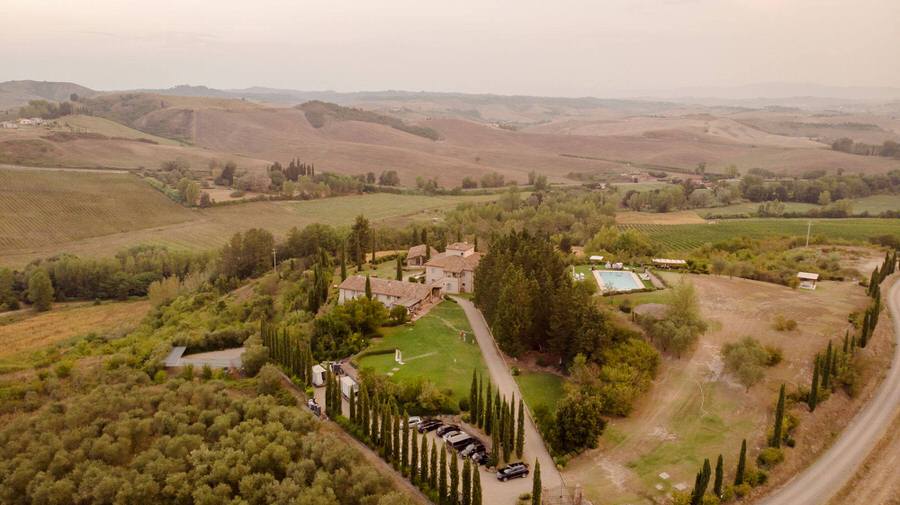 Who will be our point of contact?
If you're planning a destination wedding, you might find it beneficial to work with a venue that offers some kind of coordination service to help you streamline the process. Some wedding venues will offer an in-house coordinator, while others may require you to bring in your own wedding planner. If a wedding planner is required, ask the venue for their top recommendations – it can be a good idea to work with a planner who has previous experience at the venue.
Do you offer a discount for mid-week weddings?
You may find that some wedding venues offer discounts or special offers for mid-week weddings, or weddings during low season. If you're looking to maximise your wedding budget, it doesn't hurt to ask!
Looking for a wedding photographer for your destination wedding in Italy? Browse our latest wedding stories, or get in touch for more information on our wedding photography packages. You can also read our photographer's guide to the best wedding venues in Tuscany here!