2022 Wedding Trends (According to a Tuscany Wedding Photographer!)
Hunting for wedding planning ideas and inspiration? Some exciting new trends are emerging for 2022, including the return of destination weddings, earthy colour palettes and stunning outdoor receptions.
If you're currently planning your 2022 wedding, you're in the right place. Keep reading to see which wedding trends will be flourishing in 2022, according to a Tuscany wedding photographer!
Destination Weddings
Now that we can travel more freely, expect destination weddings to return in 2022. Couples are jumping at the opportunity to enjoy a long-awaited holiday by planning an overseas wedding for their friends and family!
As Tuscany wedding photographers, we'd highly recommend Italy as the perfect destination wedding location. Read our 5 tips for planning a destination wedding in Tuscany here!
Earthy Colour Palettes
Earthy colour palettes will be a popular choice for 2022 wedding styling. Expect to see plenty of terracotta, dusty pinks, amber and sage green tones paired with timber and other natural elements. You can incorporate these colours beautifully throughout your wedding flowers, signage, stationery, linens and bridesmaid dresses.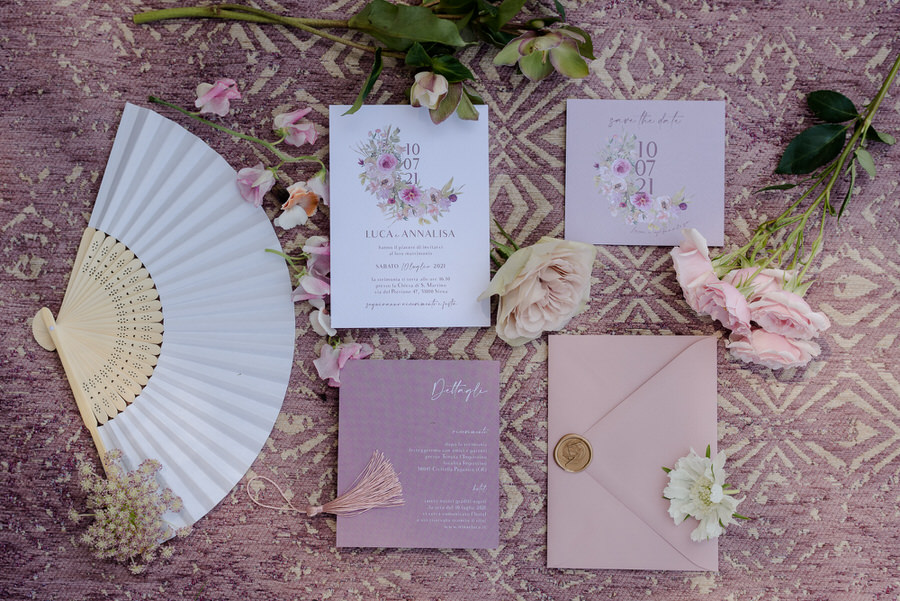 Two-Piece Bridal Outfits
Two-piece bridal outfits will also be trending in 2022. This modern style is perfect for brides searching for a unique alternative to the traditional wedding dress. Many designers are now offering a variety of top and skirt combinations, or even tailored pants for a chic, stylish look.
Elopements
Intimate micro-weddings and elopements will continue to be a big focus for 2022 weddings. Many couples are keeping their guest lists small and choosing to celebrate with just a close group of friends and family in a stunning location.
Planning an elopement means you can spend more money on creating an unforgettable experience for your guests. For example: luxury tableware, large floral installations, live music and degustation menus. Explore our top 7 places to elope in Tuscany here!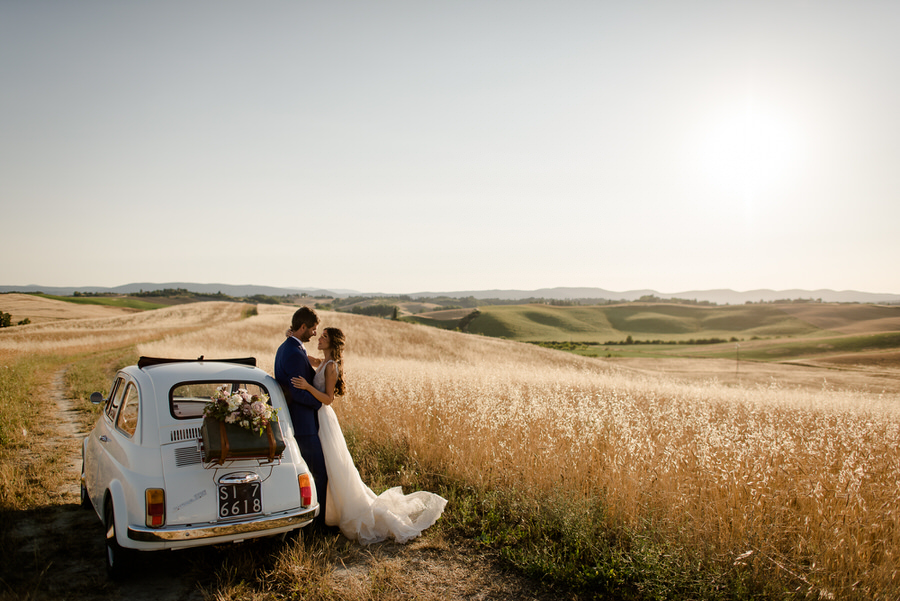 Outdoor Receptions
2022 will be all about beautiful outdoor receptions. In light of the pandemic, couples are gravitating towards outdoor wedding venues with spacious lawns, courtyards and gardens. It doesn't get more romantic than long rows of tables sitting underneath strings of fairy lights for a stunning sit-down meal! If you're planning an outdoor wedding, don't forget to choose a venue with a wet weather back-up plan. Check out the best wedding villas in Tuscany here.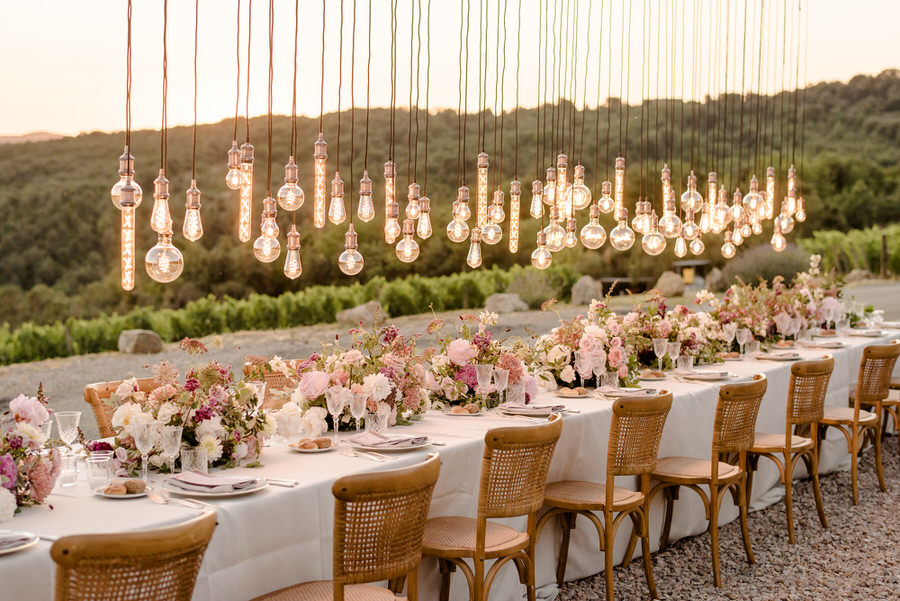 Interactive Elements
2022 weddings will have a big focus on creating a memorable guest experience. Couples are getting creative with interactive elements to impress their guests. For example: live food stations, musical entertainment, portrait artists, tarot card readers and fireworks!
Specialty Bars
Statement bars will be another big feature for 2022 weddings. Make your bar stand out with a personalised drinks list, unique signage, colourful glassware or even by hiring a mixologist to create custom cocktails for your guests.
Formal Table Settings
When it comes to table styling, we're seeing a trend towards more formal settings. Elevate your tablescapes and set the tone for your reception by creating a luxurious place setting for each guest. Charger plates, soft linen napkins, gold cutlery and crystal glassware will all work together to create a high-end dining experience!
Currently planning your 2022 wedding? Learn more about my Tuscany wedding photography packages, or see my latest wedding galleries here.