The Ultimate Guide to Planning a Summer Wedding in Tuscany
What could be better than enjoying a European summer with your closest family and friends? The summer season is one of the most popular times of the year for a destination wedding in Tuscany, boasting warm weather, minimal rain and dreamy sunsets.
If you're currently planning an Italian wedding in the heart of summer, there are a few key things you'll need to know. From weather conditions to photography timelines and styling inspiration, keep reading for the ultimate guide to planning a summer wedding in Tuscany below!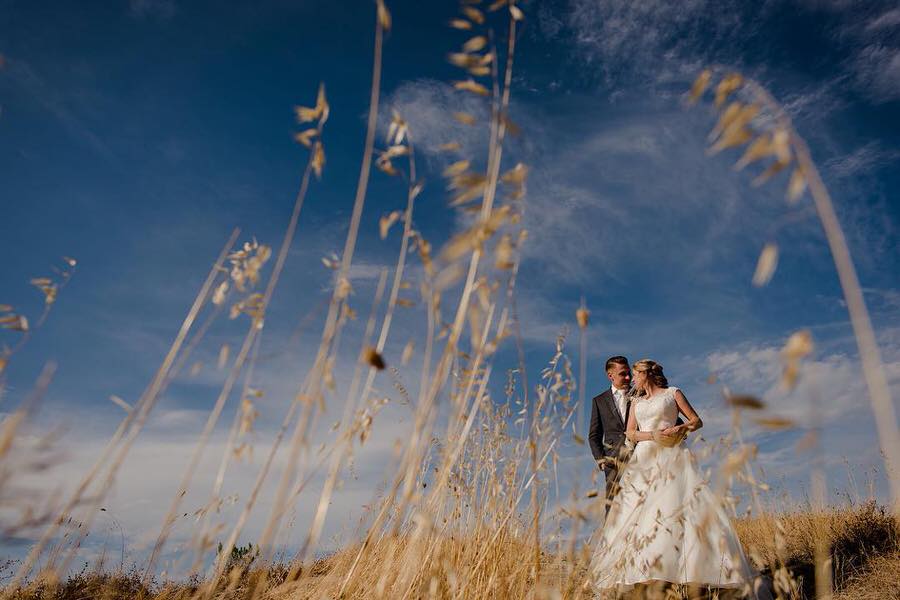 Summer Weddings in Tuscany: Weather Conditions
The summer season in Tuscany includes June, July and August. These are the warmest months of the year, making them ideal conditions for a summer wedding in Tuscany.
Throughout our Tuscan summer, you can generally expect warm weather, clear skies and plenty of sunshine. If you're dreaming about an outdoor reception under the stars, the summer months are also the driest, with minimal chances of clouds or rainfall.
With this in mind, the temperatures can get extremely hot, especially in August. This is the hottest month of the year, with temperatures creeping up to 30-degrees and higher. If you're planning a summer wedding in Tuscany, you'll need to be mindful of keeping your guests comfortable and hydrated. Make sure there are plenty of shaded areas or umbrellas for guests to escape the heat, and try to provide water and cold beverages throughout the day. You may also want to choose a wedding venue with a pool, or air-conditioned accommodation.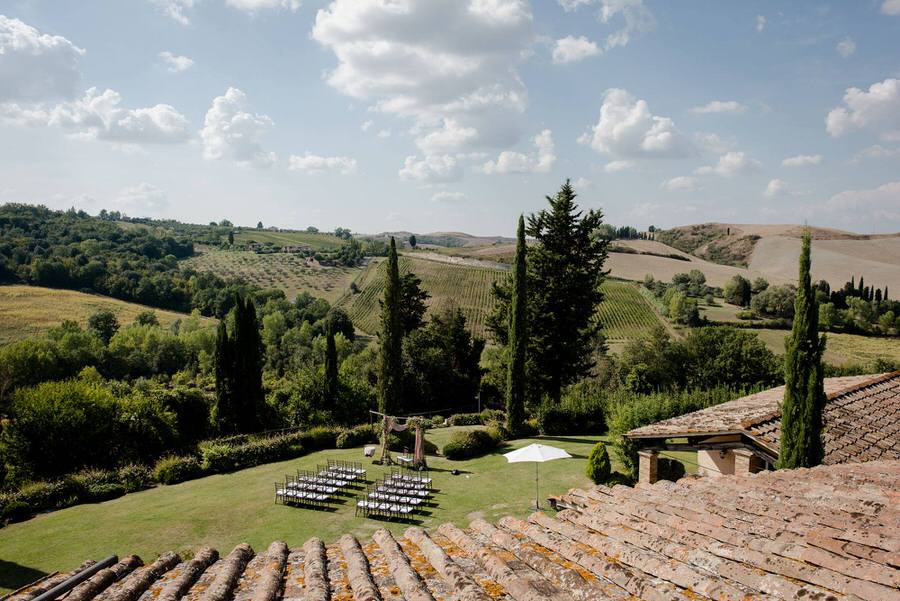 Summer Weddings in Tuscany: Planning Your Wedding Timeline
What time should you plan your ceremony, reception and wedding portraits for a summer wedding in Tuscany?
During summer in Italy, the sun usually sets much later in the evening, at around 9pm. This is something you'll want to consider when planning your wedding day timeline! To take advantage of the beautiful afternoon light (and avoid the strong heat during the middle of the day), we recommend planning your wedding ceremony in the late afternoon. This will give you a good amount of daylight to enjoy post-ceremony drinks, while also allowing you to capture your bridal portraits during the "golden hour" before sunset when the lighting is soft, warm and natural. Read our complete guide to planning your wedding photography timeline in Italy here!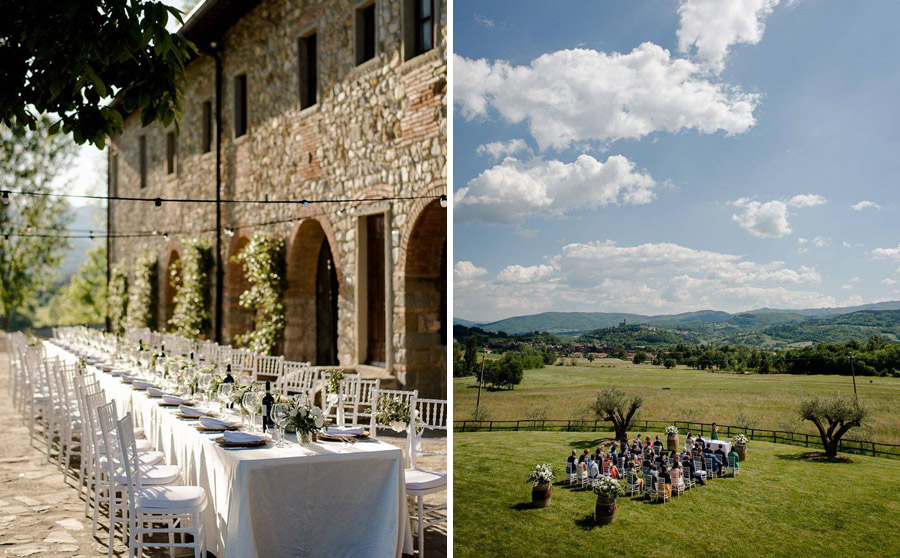 Summer Weddings in Tuscany: Booking Your Suppliers
Remember, summer is the most popular time of year for weddings in Tuscany, which means wedding suppliers will book out quickly! Try to book your key wedding suppliers such as your wedding venue, wedding planner, wedding photographer and wedding celebrant as soon as possible to avoid missing out.
You'll also want to send out your wedding invitations early, to ensure your guests have plenty of time to organise their travel and accommodation. Check out our ultimate destination wedding planning timeline here to help you organise your day!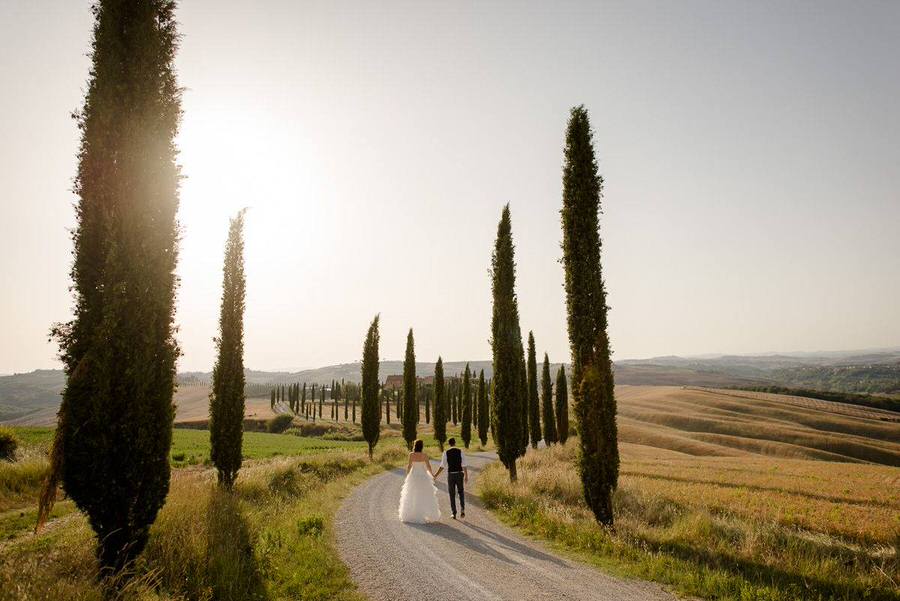 Summer Weddings in Tuscany: Styling Inspiration
When it comes to styling your summer wedding in Tuscany, be inspired by light, bright colours, fresh flowers and relaxed details. We love pops of blush, orange, yellow and peach for a festive summer wedding! You'll also find several beautiful flower varieties in bloom during summer in Tuscany, including lavender, gardenia, hydrangeas, snapdragons and sunflowers.
Summer is the ultimate season for an outdoor wedding, so take advantage of our incredible sunshine! Why not plan a beautiful garden ceremony, or an intimate al fresco dinner on the lawn underneath strings of lanterns and fairy lights?
You can find more Tuscany wedding inspiration via our latest wedding stories, or get in touch to learn more about our destination wedding photography packages. We'd love to capture your perfect summer wedding!