A Wedding Photographer's Guide to Getting Married in Tuscany!
As Tuscany wedding photographers, we have a unique perspective on how to make the most out of your destination wedding! We've travelled to some of the most picturesque Tuscany wedding venues and have plenty of local knowledge to help you plan the perfect celebration.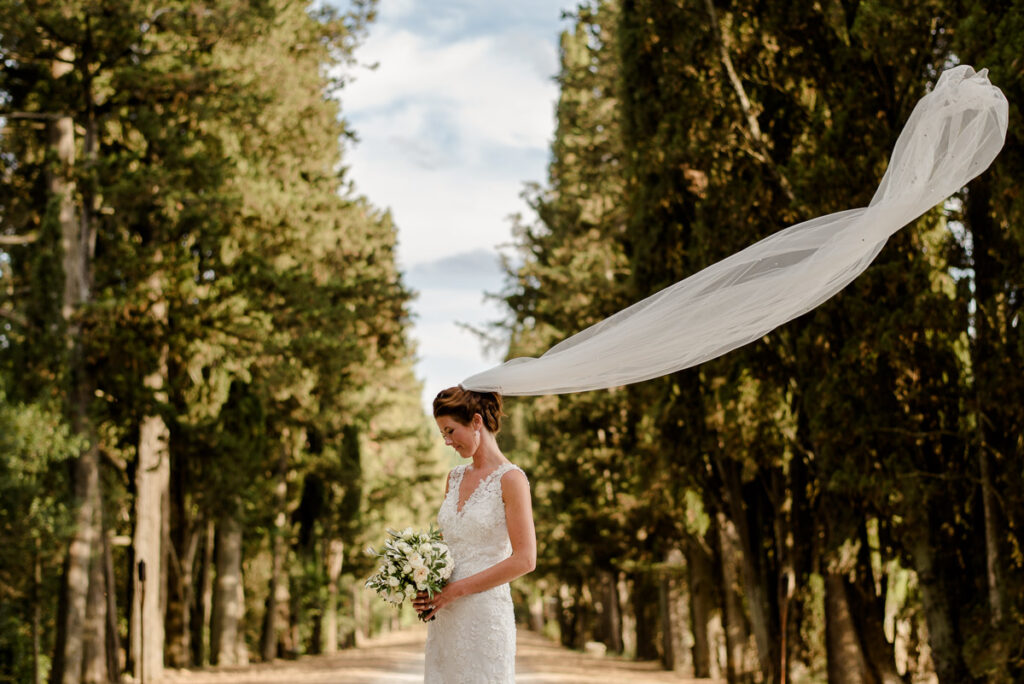 If you're currently planning your Tuscany wedding, we're here to assist you. From choosing the right wedding date to creating a theme for the day, keep reading for a wedding photographer's guide to getting married in Tuscany below, including some helpful links to get you started.
A Photographer's Guide to Choosing a Wedding Venue in Tuscany
Choosing the right wedding venue will be an important decision for your Tuscany wedding. This can be slightly overwhelming with so many options – from historic castles to beautiful wineries, farmhouses and private villas.
To help you make a decision, think about the mood and atmosphere you want to create at your wedding. For example: if you're planning an elegant black-tie wedding, you may enjoy a luxury villa – but if you're planning a rustic and relaxed party, you may prefer a country farmhouse.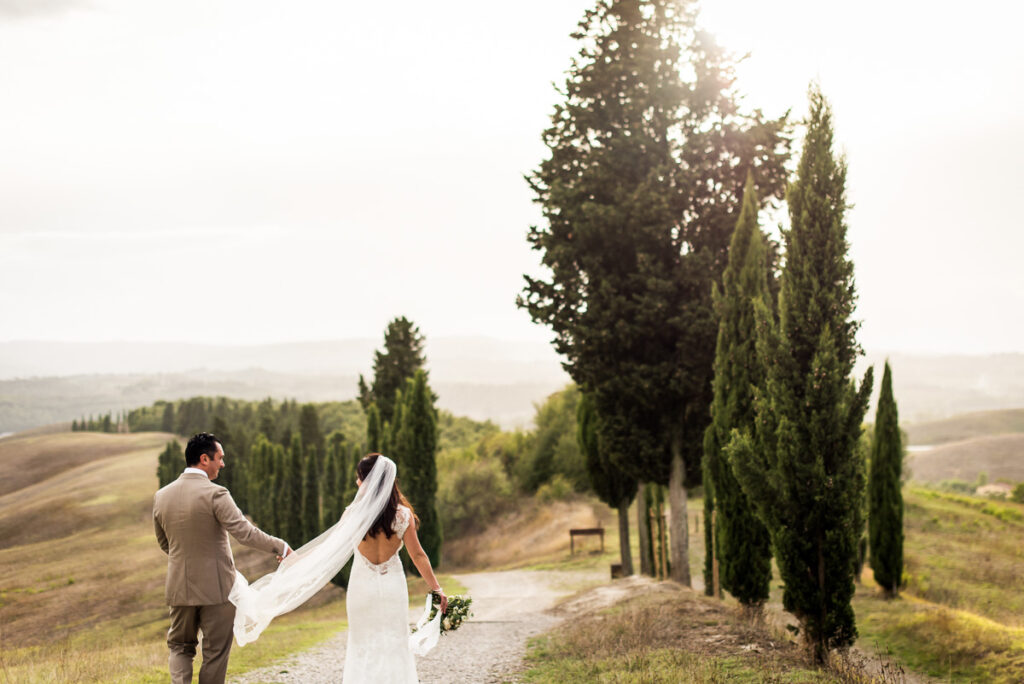 From a photography perspective, we recommend choosing a venue that can accommodate both your ceremony and reception. This means we can capture all of your photos (including your family and bridal portraits) onsite, ensuring you don't miss out on the party!
Looking for wedding venue ideas in Tuscany? Refer to these helpful guides for inspiration:
A Photographer's Guide to Choosing Your Wedding Date in Tuscany
The season of your wedding will influence your wedding photography, so keep this in mind when choosing your wedding date. For example: in summer, you can expect warm, sunny days with bright lighting. But in the winter months, you can expect the weather to be much colder, with moody lighting. It really comes down to your personal preferences.
Your wedding date will also impact what time you start your ceremony. In summer, when the days are longer, you can host your ceremony later in the afternoon – but in winter, the sun sets earlier, so you'll want to move this forward.
Need some advice? You can read our guide on the best times of year to get married in Tuscany here!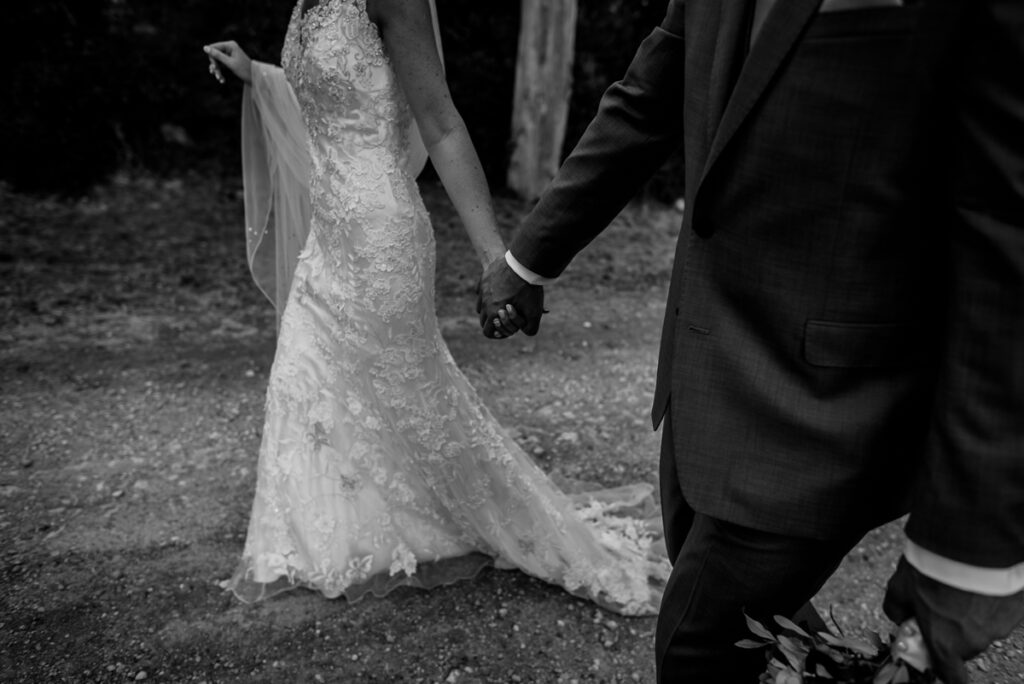 A Photographer's Guide to Tuscany Wedding Styling
As wedding photographers, we love capturing all of the special details of your day! We suggest spending some time creating a mood board for your wedding to ensure your colour palette and theme work cohesively together. Once you have a clear vision in mind, you can then bring this to life with details like table decorations, flowers, lighting, furniture and signage.
For a Tuscany wedding, you can't go wrong with a soft, romantic colour palette paired with fresh garden flowers, lush foliage and scattered candles. Check out 5 beautiful theme ideas for your Tuscany wedding here!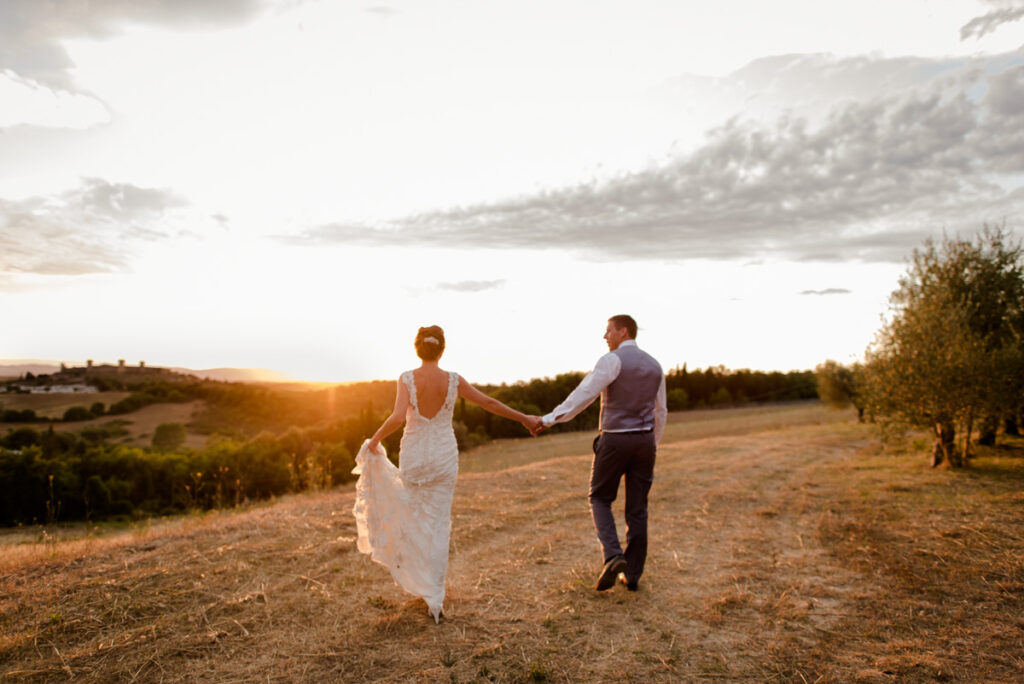 A Photographer's Guide to Choosing Your Wedding Vendors
Finally, it can be extremely helpful (and more affordable) to work with local vendors if you're planning your wedding from abroad. Local vendors will have an abundance of knowledge to help you make the right decisions. For example: a local wedding celebrant will be able to help you lodge your legal paperwork, while a local wedding photographer will know the best secret spots for your wedding photos.
If you're currently looking for a Tuscany wedding photographer, we would love to capture your special day! Explore our latest wedding stories in our Journal, or get in touch to learn more about our Tuscany wedding photography packages.