Why You Should Choose a Local Photographer For Your Wedding in Tuscany!
Getting married in Tuscany? Choosing your wedding photographer is an important investment, especially for couples planning a destination wedding. After travelling across the world to celebrate with your favourite people, you'll definitely want amazing photos to help you capture (and relive) every moment!
When it comes to choosing the right photographer for your Tuscany wedding, a local photographer will undoubtedly help you get the best out of your photos. Keep reading as we share some of the key reasons to choose a local photographer for your destination wedding, and how you can build a relationship with them before the day.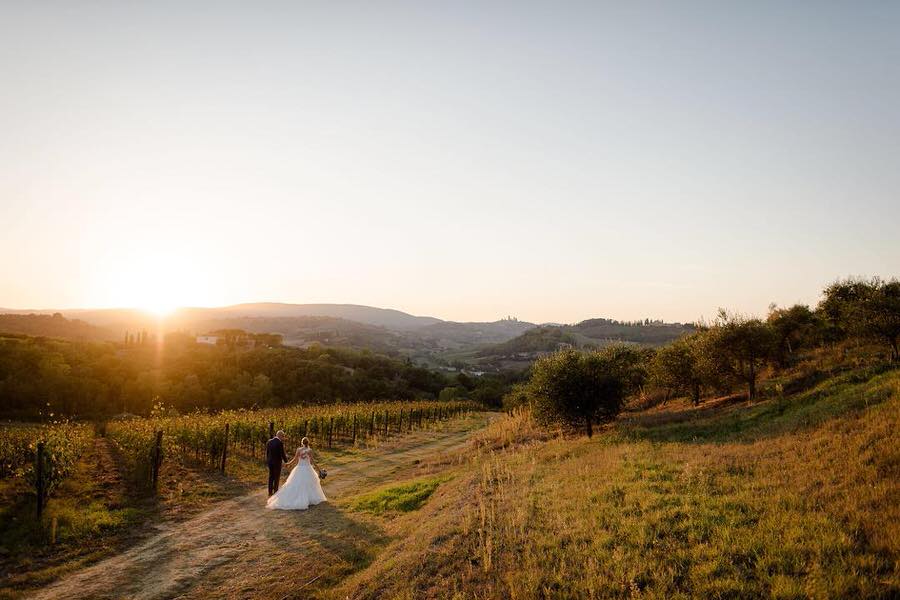 Local Wedding Photographers Have the Best Local Knowledge
If you're planning your wedding in a foreign location, working with a local photographer who knows the region inside and out can be incredibly helpful!
For example, a local wedding photographer will know exactly how to work with the weather, sunset and lighting conditions to make the most out of your photos. They can use their local knowledge to help you plan the perfect photography timeline, and can suggest the best times of day for your ceremony and bridal portraits.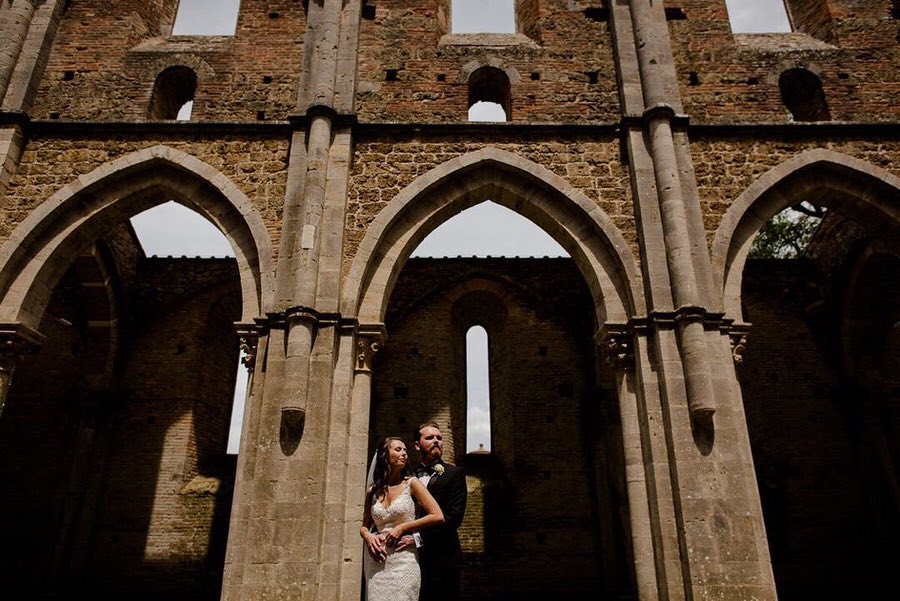 Working with a local photographer for your Tuscan wedding also means they're likely to be familiar with your wedding venue, and will know the best "secret spots" for your wedding photos. And if you haven't yet chosen your venue? A local photographer will be able to make some great suggestions that suit your budget, style and vision. Read our photographer's guide on the best wedding venues in Tuscany here!
Having a local photographer on board can also make communication much easier. A local photographer can easily communicate with your wedding venue and vendors without any language barriers, ensuring your special day runs smoothly. They'll be able to answer any questions you might have about the region, and can give you recommendations for local accommodation, restaurants, sightseeing and things to do during your stay.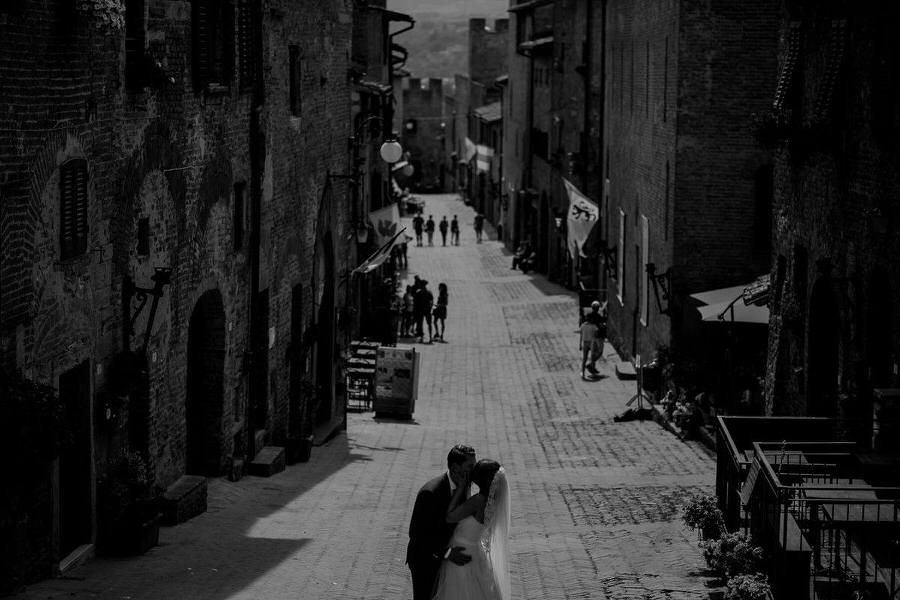 Working With a Local Wedding Photographer Helps You Save Money
Destination weddings can be expensive, so it makes sense to save on unnecessary costs where possible.
Working with a local photographer for your wedding in Tuscany means you don't need to pay any additional fees for flights, transport and accommodation. Instead of flying in a photographer from your hometown, you can save this money or invest it elsewhere. Read our guide on how much a wedding photographer in Tuscany costs here!
Another benefit of working with a local wedding photographer is having peace of mind regarding travel. You won't need to worry about any last-minute emergencies like flights getting cancelled or delayed – your photographer will be ready and waiting for you.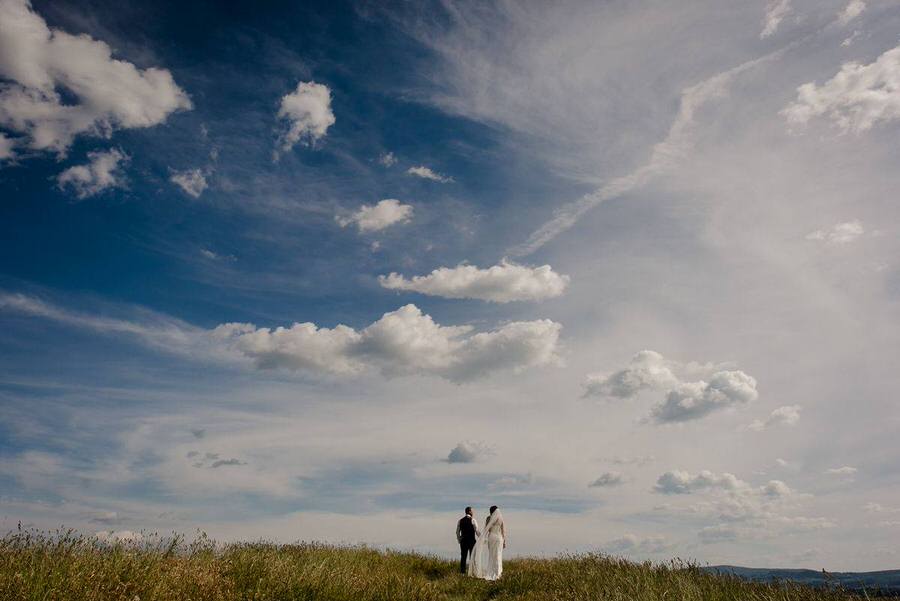 How Can You Build a Relationship With a Local Wedding Photographer?
You may be wondering if you can still build a relationship with your photographer, even if you live in a different part of the world. The answer? Of course! Wedding photographers are happy to jump on the phone and talk to you via Zoom, Skype and email. It's important to choose a photographer who you get along with, so this will allow you to get a sense of their personality and vibe.
Most couples will book their wedding photographer around 12 months before the day, so you have plenty of time to form a friendship! And if you're planning a pre-wedding trip to scout venues and meet vendors, you can even book in for an engagement shoot with your photographer during your stay.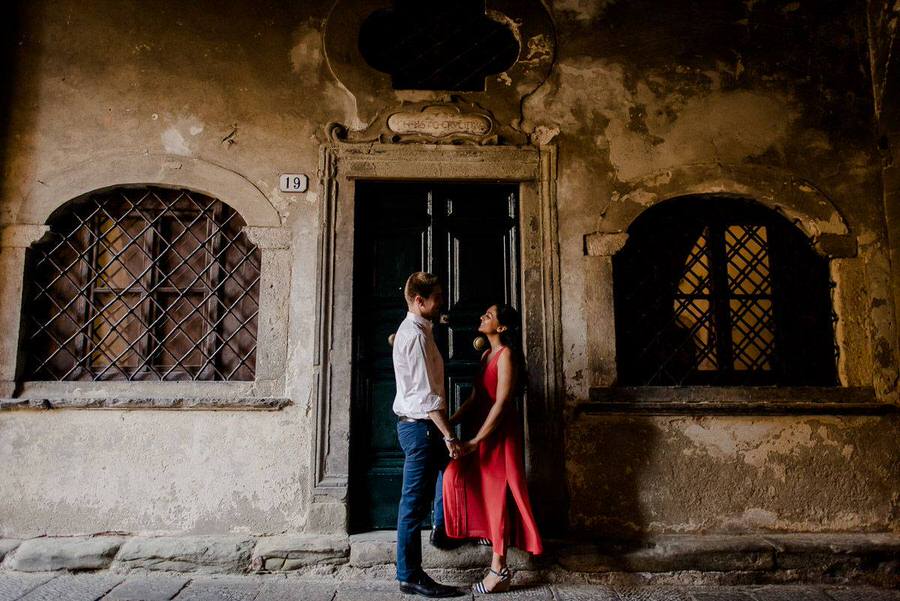 Where To Find a Local Photographer For Your Wedding in Tuscany
So where should you actually begin with finding a wedding photographer for your destination wedding in Tuscany? Hiring a photographer from the other side of the world can feel daunting, so make sure you do your research to find an experienced photographer you can trust. Take some time browsing photo galleries to get a sense of their style, and read testimonials from past clients.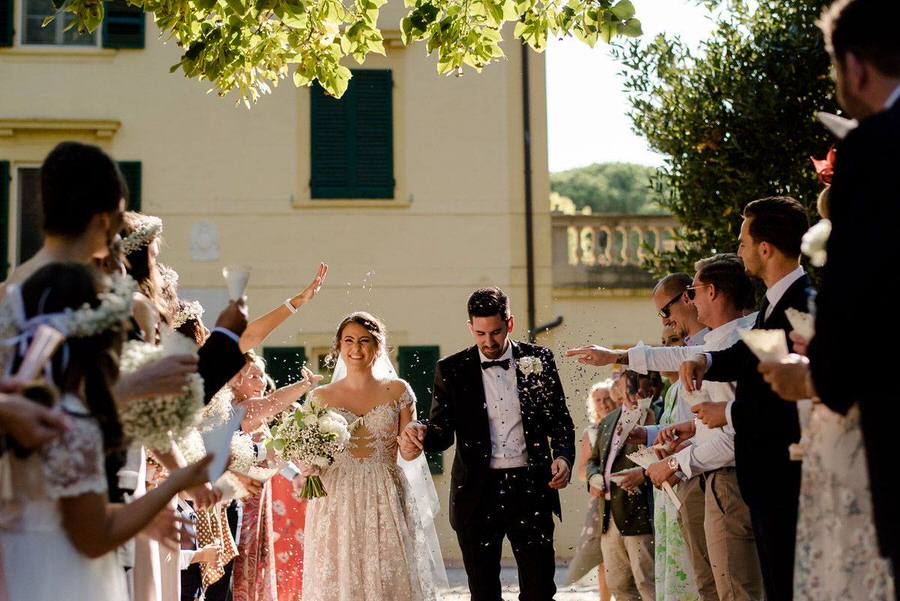 To help you narrow down the best photographer for you, we recommend asking these 10 essential questions to find your perfect fit. You can also read our guide on choosing the perfect wedding photographer right here.
As Tuscan wedding photographers, we work frequently with couples planning their destination wedding. Get in touch for more information about our wedding photography services in Tuscany – we'd love to hear from you!