5 Tips to Help You Plan a Destination Wedding From Abroad!
Planning a destination wedding from the other side of the world can seem like a big task. But, don't stress – there are a few simple ways you can make the process much easier!
From working with local wedding vendors to managing your timeline, keep reading for our top 5 tips on planning a seamless destination wedding below.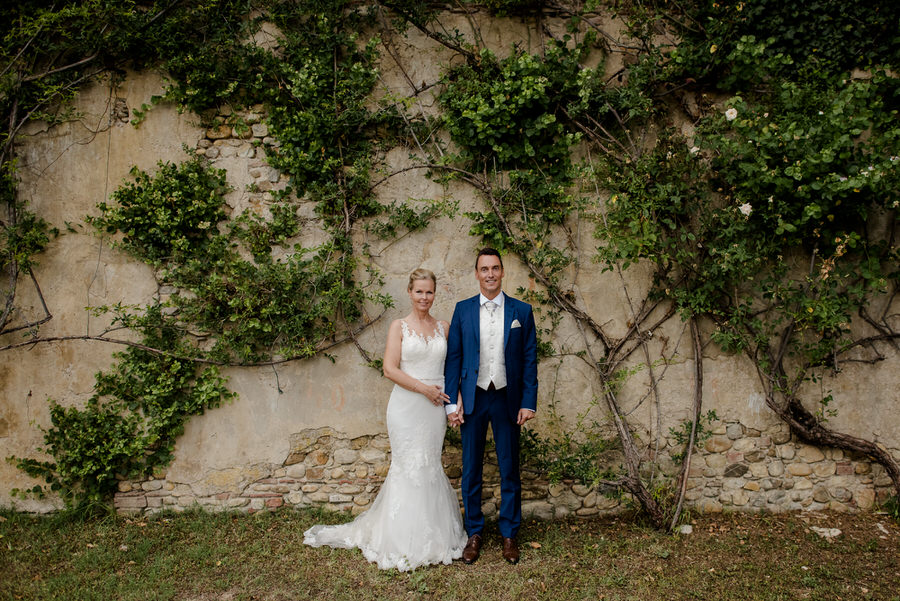 1. Hire a Local Wedding Planner
If you're organising a destination wedding from abroad, hiring a local wedding planner is one of the best ways to save time and stress. Working with a planner doesn't mean you can't be involved in the wedding planning process – it just means you'll have an expert to handle the logistics, so you can relax and enjoy the fun parts!
Try to find a trusted bilingual wedding planner who specialises in destination weddings at your chosen location. They'll be able to help you find the perfect venue, manage your budget, communicate with other vendors, overcome any language barriers, and even lodge your legal paperwork. Planning a wedding in Italy? Find 6 of the best wedding planners in Italy here!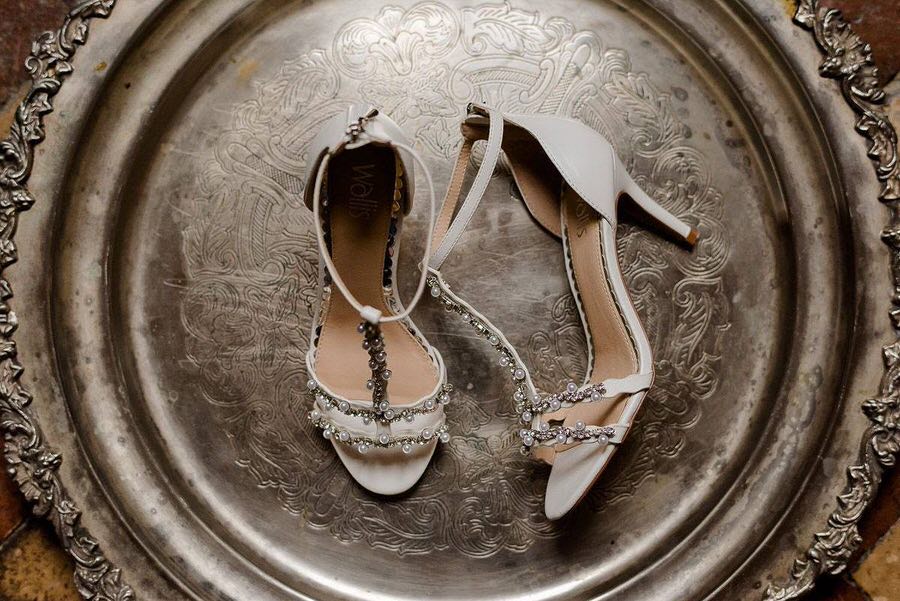 2. Work with Local Wedding Vendors
Just like your wedding planner, choosing other local vendors (such as your photographer, videographer and celebrant) is the easiest and most affordable option for a destination wedding.
Hiring local vendors actually allows you to save money on your wedding, as you won't need to pay additional costs for travel, flights or accommodation. Plus, local vendors have the best local knowledge! Based on their experience, they can share their top recommendations and expert tips to help you make the most out of your day.
For example, as Tuscan wedding photographers, we've worked at many popular venues throughout the region. This means we can suggest the best "secret spots" for your wedding portraits, and help you put together the perfect photography timeline based on your wedding date and season. Learn more about the benefits of working with a local photographer for your destination wedding here!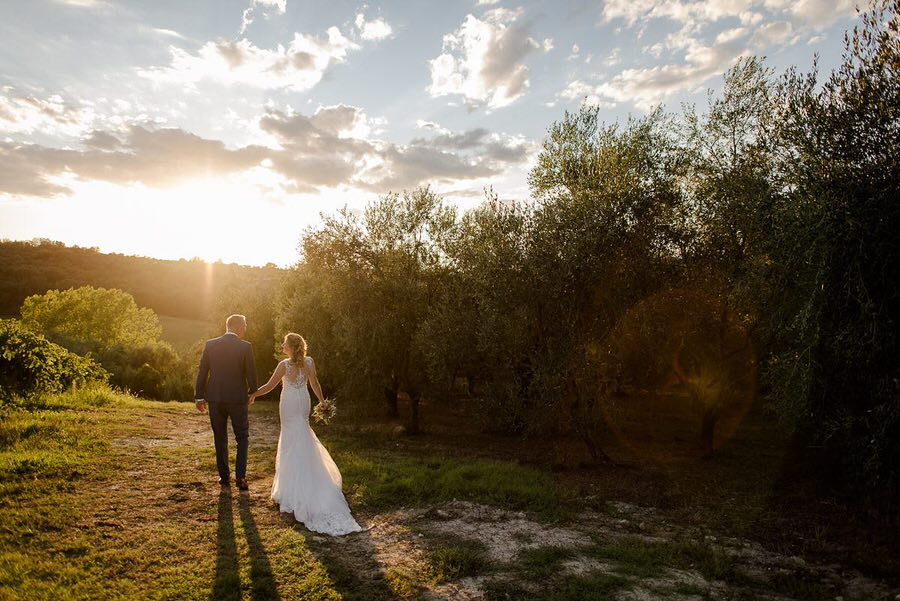 3. Choose Your Date Wisely
Choosing your wedding date is an important decision, so think carefully about when you decide to host your special day. For a destination wedding, consider these tips:
Try to avoid peak tourist season. Due to the high demand, weekends during peak season can often be more expensive, and it may be harder to find available vendors. If you do choose a wedding date during peak season, just make sure you give yourself plenty of time to research and book your wedding vendors to avoid missing out.
Consider your wedding style. What does your dream wedding look like? Is it elegant, luxurious, rustic or relaxed? Do you want to celebrate outdoors in a beautiful garden, barefoot by the ocean, or on top of a snowy mountain? Would you prefer to celebrate in summer, autumn, winter or spring? Having a clear vision in mind for your destination wedding will help you choose the perfect wedding date to achieve this. Read our top tips on finding your wedding style here!
Think about your guests. Before locking in a wedding date, it's a good idea to confirm it with any "VIP guests" such as your parents, siblings and bridal party. You'll want to make sure all of your favourite people can join you for your special day!
If you're planning a destination wedding in Italy, check out the best times of year to get married right here.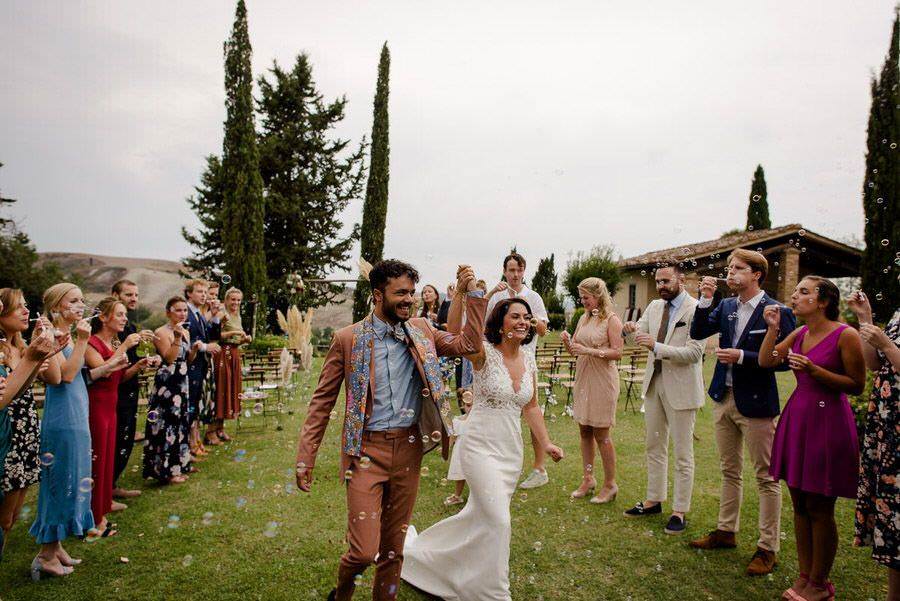 4. Create a Wedding Planning Timeline
With so much to organise, planning a destination wedding can quickly begin to feel overwhelming. Creating a wedding planning timeline or checklist is a great way to help you stay on track and ensure nothing is overlooked!
Your wedding planning timeline should include absolutely everything required for your wedding – from booking a venue, to sending invitations, and even packing your luggage before the day. You can find our suggested destination wedding planning timeline here to get started.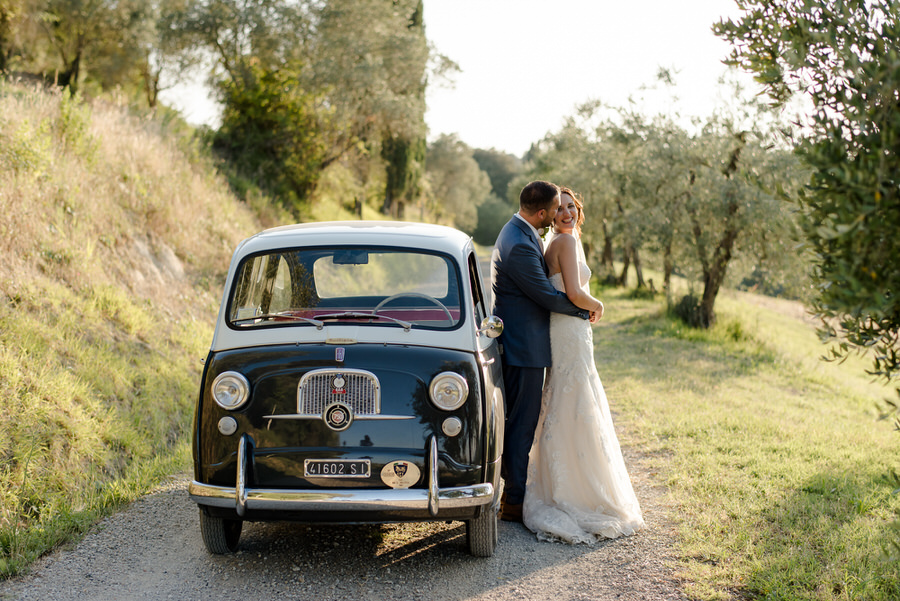 5. Embrace Technology
Worried about planning your wedding from the other side of the world? Don't be! These days, there are so many great ways to use technology to plan a destination wedding. You can take virtual tours of your venue, and chat with your wedding vendors through Skype, FaceTime or Zoom. This will make the experience feel more personal, and allows you to build stronger connections before the day.
Looking for destination wedding inspiration? See our latest real wedding stories here, or get in touch for more details about our destination wedding photography packages. Based in Tuscany, we capture weddings across Italy and beyond!
---