How To Choose The Perfect Groom Suit: Our Top 5 Tips!
One of the biggest decisions for the groom will be choosing his suit. But with so many options out there, where should you begin with finding the perfect groom's suit for your upcoming day?
When it comes to your wedding day attire, it's important to choose a suit that makes you look and feel your best! From colours to fabrics and accessories, read our top 5 tips on selecting the perfect groom suit below.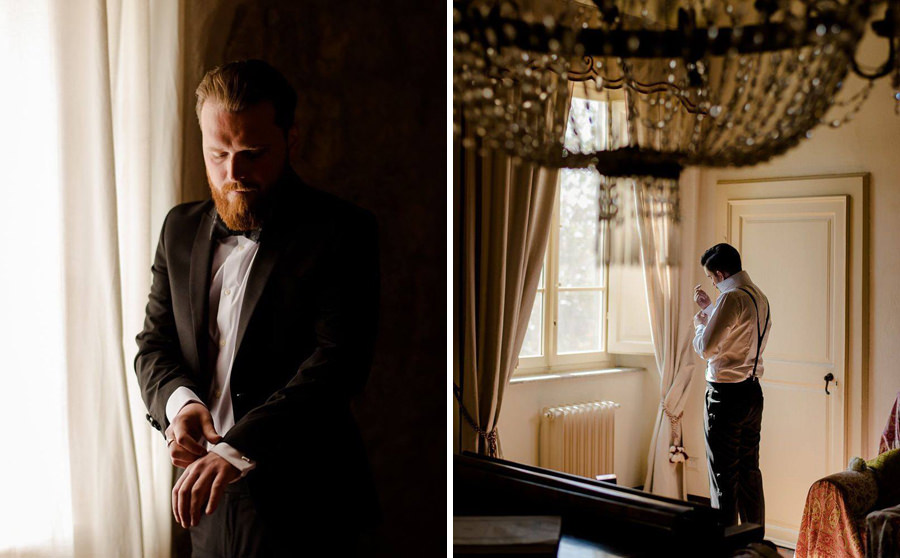 1. Think Practically
First, think practically about the weather forecast for your wedding day. This will help you choose a suit that not only makes you look dapper, but also ensures you'll be comfortable throughout the entire event.
Remember, there's a lot happening on your wedding day! You'll be standing at the altar, walking around taking photos, and mingling with guests for hours. With this in mind, consider your wedding date and use this to influence your choice of fabric.
For example, if you're planning a wedding in the heart of summer, it makes sense to use a lightweight fabric like linen, or even opt for a dress shirt without a jacket. But if you're planning a winter wedding, you'd want to choose a heavier fabric like wool or even velvet to stay warm and comfortable throughout the day.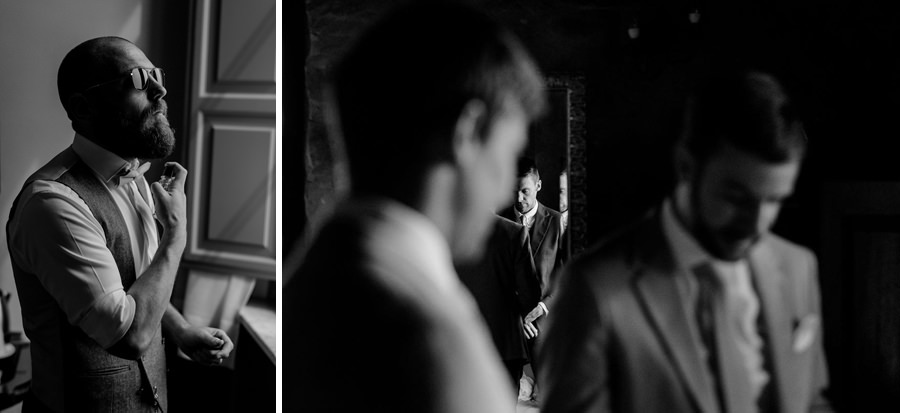 2. Work With a Tailor
Nothing beats a tailored suit for your wedding day! Working with a tailor means your suit will be made to measure, and fit specifically to you. A custom-made suit also allows you to make all of the design decisions – from fabrics to textures, colours and patterns.
If you're feeling stuck or overwhelmed, a professional tailor will be able to explain all of the different options, and make helpful suggestions based on their expertise. A tailored suit may be a little more expensive, but it's a worthwhile investment when you consider the outcome!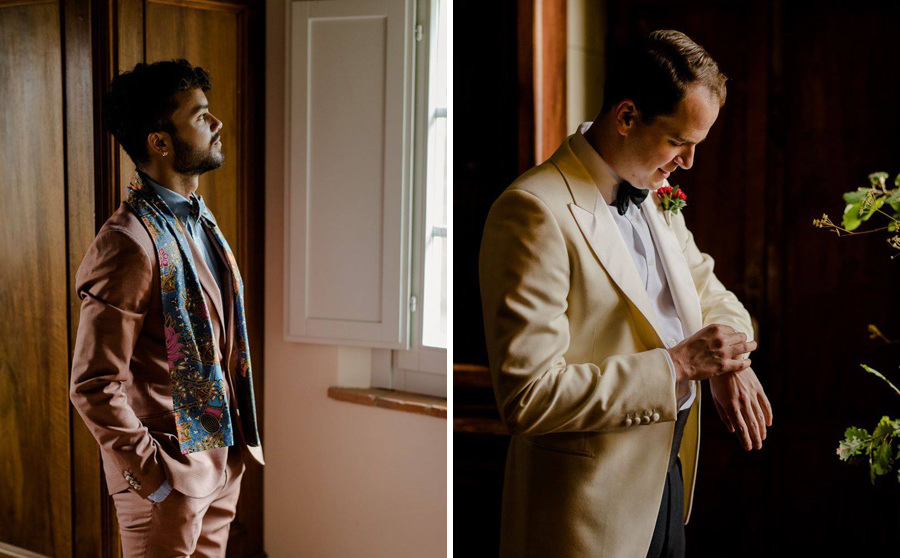 3. Consult With The Bride
Before you make any big decisions on your suit, be sure to consult with the bride. While your suit should reflect your personal style, it should also complement your partner's dress and tie in with the overall theme and dress code for your day, too.
For example, is the bride planning a glamorous look, or something more relaxed? Is your wedding a formal evening event, or a casual celebration by the beach? Use your wedding vision as a guide to help you select the right colours, fabrics and materials for your suit.
Depending on your wedding style, the options are endless! If you want something traditional and timeless, opt for dark, muted tones like black, charcoal or navy. If you want something fresh and light, consider natural hues like tan or light grey. Or, if you want to make a statement, choose a bold colour like burgundy, deep green, or even an unconventional print or pattern.
If you're looking for groom suit ideas, Pinterest and Instagram are both great places to find inspiration. You can also read our top tips for creating a colour palette for your wedding here!

4. Order In Time
Not sure when to order your wedding suit? Most tailors recommend getting measured and ordering your suit (and groomsmen suits) around 3-5 months before the day. This will give them enough time to make any final adjustments prior to the wedding – so don't leave it until the very last minute!
5. Don't Forget The Details
Once you've chosen your suit, you'll also need to consider the finer details and accessories that will tie everything together, such as your shoes, cufflinks, belt, tie, watch, pocket square and buttonhole. You can keep these details simple and sophisticated, or use them to add some colour and personality! On the day itself, it's also a nice idea to gather all of these accessories together, so your wedding photographer can capture a photo. 
Looking for more groom's suit ideas? Browse our latest real weddings in Italy here to be inspired!
---