5 Tips for Planning the Perfect Elopement in Tuscany
There are many wonderful reasons to consider an elopement instead of a traditional wedding. Maybe you want to save money, avoid stress, or simply love the idea of celebrating with a smaller group of people!
As Tuscany wedding photographers, we may be a little biased, but we truly believe Tuscany is the perfect location for a romantic elopement. So, if you're considering eloping in Tuscany, we're here to provide some guidance!
Keep reading as we share 5 tips for planning the perfect elopement in Tuscany and ensuring your celebration is memorable for all the right reasons.
Choose an Intimate Venue
Your venue will be an important decision for your Tuscany elopement. Because you'll be travelling with a small group (or even just the two of you!), you might prefer a more intimate venue rather than a grand space. Intimate venues will typically be more affordable, and may even have special elopement packages available.
If your loved ones are joining you for your elopement, consider choosing a venue that offers group accommodation to make the experience even easier. We also recommend choosing a venue that is located close to the airport to make things more convenient for your guests.
From medieval castles to luxury hotels, you can check out our top 7 places to elope in Tuscany here!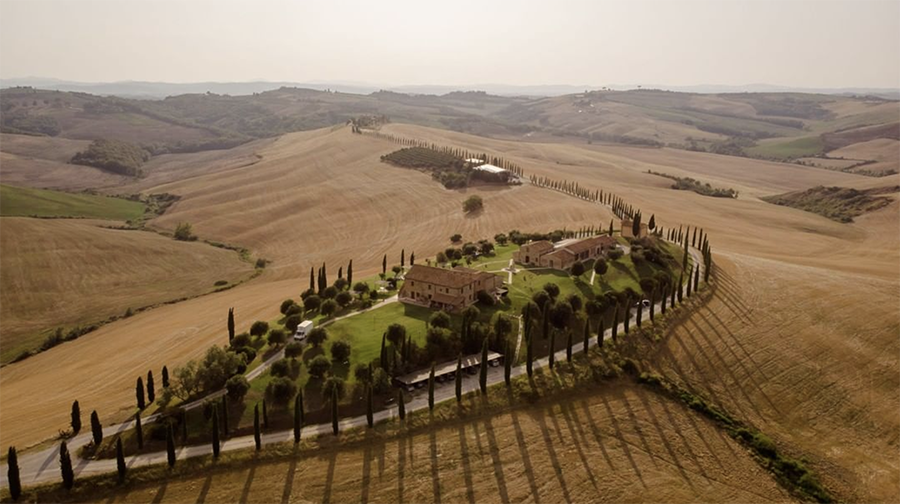 Consider the Time of Year
Choosing the perfect date for your elopement is also something to consider carefully. Have you thought about the different seasons, and what this means for your elopement?
The most popular time of year to get married in Tuscany is between May and September, when our weather is warm and our days are long and sunny. However, keep in mind that the summer months (June, July and August) are peak tourist season, so you may find availability is limited and prices are more expensive. If you want to avoid the busy season, consider May, early June, late August, September or early October for your Tuscany elopement.
With this being said – winter can also be a beautiful season for a romantic elopement! You can find our ideas for a winter wedding in Italy here.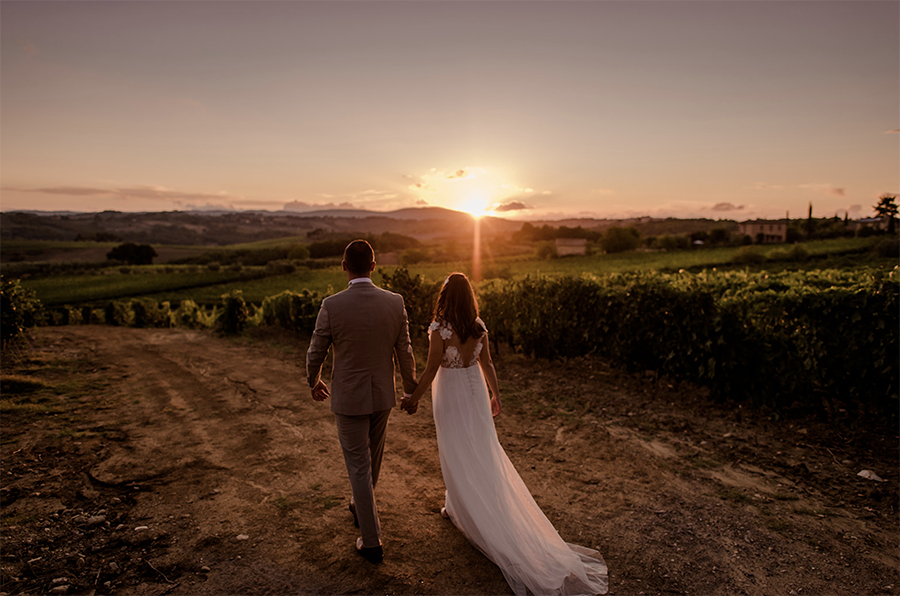 Invest in Professional Photography
Investing in a good photographer is one of the best decisions you can make for your Tuscany elopement! If your loved ones are unable to join you, your photos are the perfect opportunity to share your memories with them after the day. You may even want to invest in a videographer so you can show your family your elopement video once you return.
It's important to choose a photographer you trust and get along with. A local Tuscany photographer can even help you with venue recommendations and other tips for making the most out of your travels. Check out our top tips for finding the perfect photographer for your Tuscany wedding here!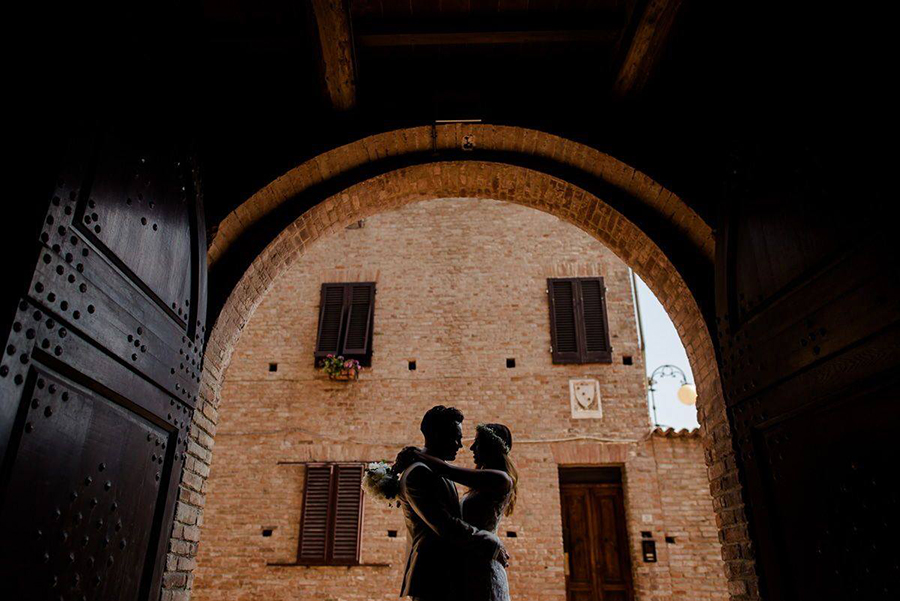 Check the Legalities
Don't forget to check the correct legal process for eloping in Tuscany. There will be paperwork and documentation that needs to be lodged ahead of time, so we recommend starting this process early to avoid missing any important deadlines.
You can read our guide on how to get legally married in Italy here, but the best tip is to work with your chosen wedding celebrant. They can explain the process in detail, help you lodge your paperwork, and make sure all of your documents are in order.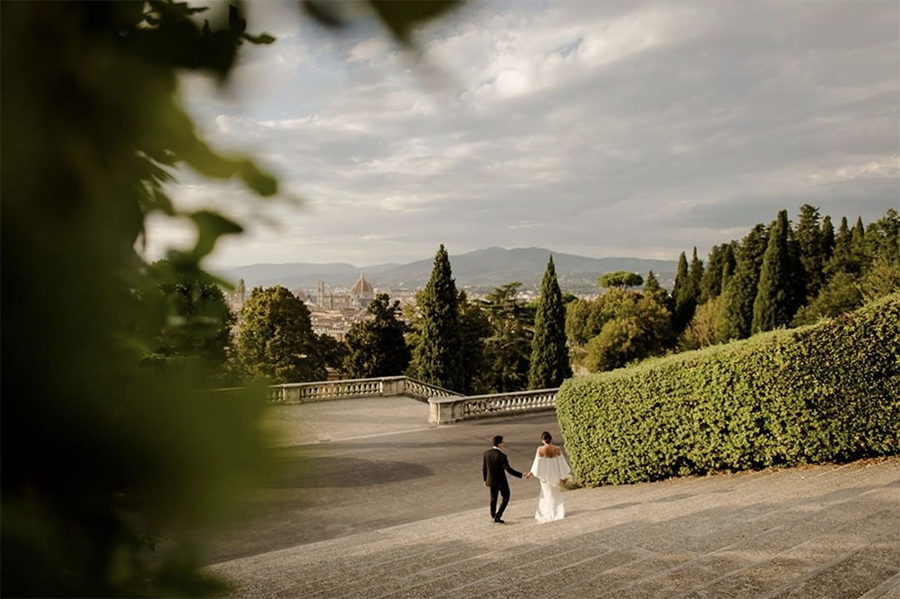 Plan Your Honeymoon
Finally, make the most of your Tuscany elopement by extending your trip and enjoying an Italian honeymoon. There are so many beautiful places to explore after your wedding in Tuscany. From Venice to Lake Como and the Amalfi Coast, we promise you won't be disappointed!
If you're planning to elope in Tuscany, we would love to capture your love story. Check out our recent wedding galleries here, or get in touch to learn more about our Tuscany photography packages.