The Ultimate Guide to Planning a Spring Wedding in Tuscany!
While Tuscany is a beautiful destination year-round, we think spring would have to be one of the best times of year to get married in Italy! With warm, mild weather and beautiful flowers in bloom, spring weddings in Tuscany are always something special.
From weather conditions to styling inspiration, venue suggestions and more, keep reading for our ultimate guide to planning the perfect spring wedding in Tuscany.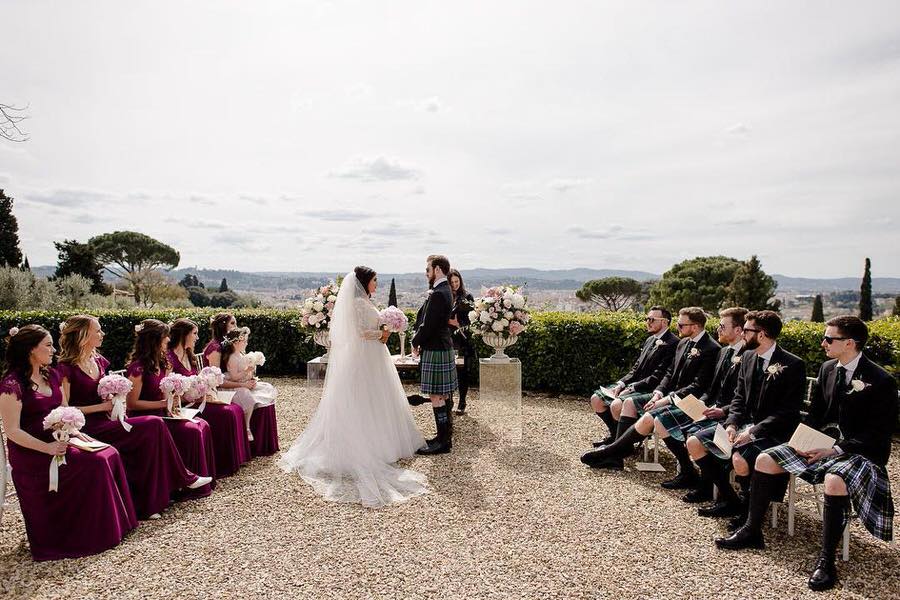 Spring Weddings in Tuscany: What To Expect
Here in Tuscany, our spring season takes place between March, April and May. The weather throughout spring is mild and pleasant, with occasional showers – particularly in early spring. Towards the end of spring, the temperature really begins to warm up, which is why late April and May are ideal times for a Tuscan wedding!
If you're planning an alfresco wedding, daylight savings time in Italy begins on the last weekend of March, which means you can take advantage of an extra hour of daylight in the evenings. Planning a spring wedding in Tuscany also allows you to escape the busy tourist season we experience during the hot summer months – you'll find the region is less crowded, more peaceful, and easier for your guests to book accommodation.
Along with the weather, spring also means we have an abundance of beautiful flowers in bloom! Our landscape comes to life with bright colours and blossoming trees – it's a wonderful time to get married in the Tuscan countryside.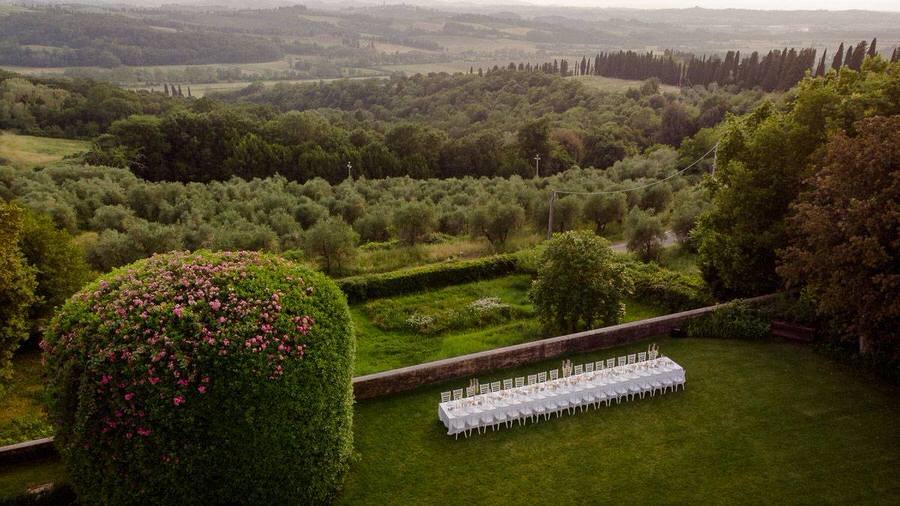 Wedding Venues for a Spring Wedding in Tuscany
So what are the best wedding venues for a spring wedding in Tuscany? As the weather begins to warm up, you may want to consider a beautiful Tuscan villa, medieval castle or rustic farmhouse for your spring wedding. However, as we do experience occasional rain and showers throughout spring, make sure you choose a wedding venue with indoor spaces as a back-up option.
If you're getting married in early spring when the weather is slightly cooler, you might choose to host your wedding inside a luxurious hotel, restaurant or banquet hall. There are so many fantastic options to explore – you can find some of our favourite wedding venues in Tuscany here!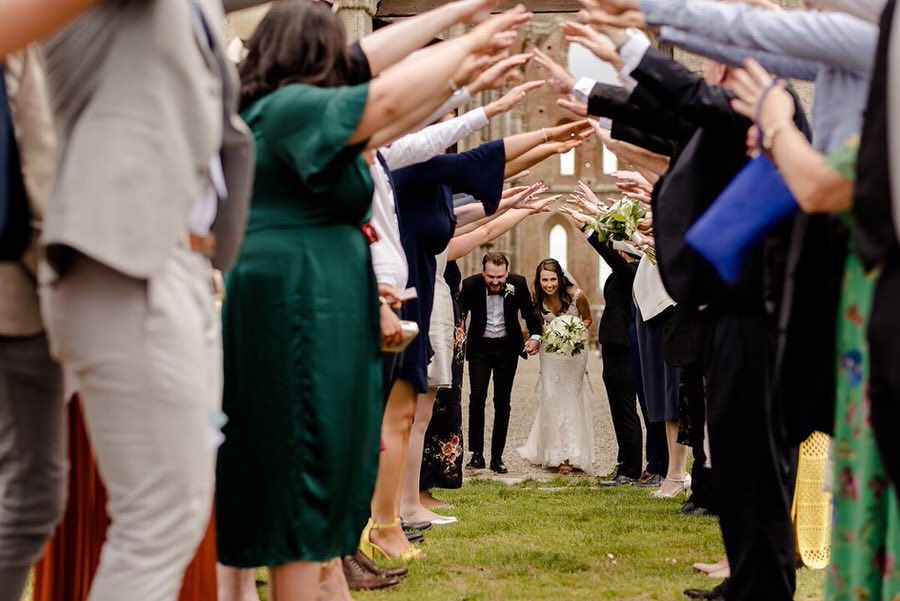 Styling Inspiration for a Spring Wedding in Tuscany
When it comes to styling your spring wedding in Tuscany, we recommend being inspired by the season. Go bright and bold with colourful flowers – warm colours like peach, apricot, blush pink, red, orange and fuchsia all work perfectly for a vibrant spring wedding. Some beautiful flowers in season during spring include wildflowers, wisteria, garden roses and our famous red Tuscan poppies towards the end of May.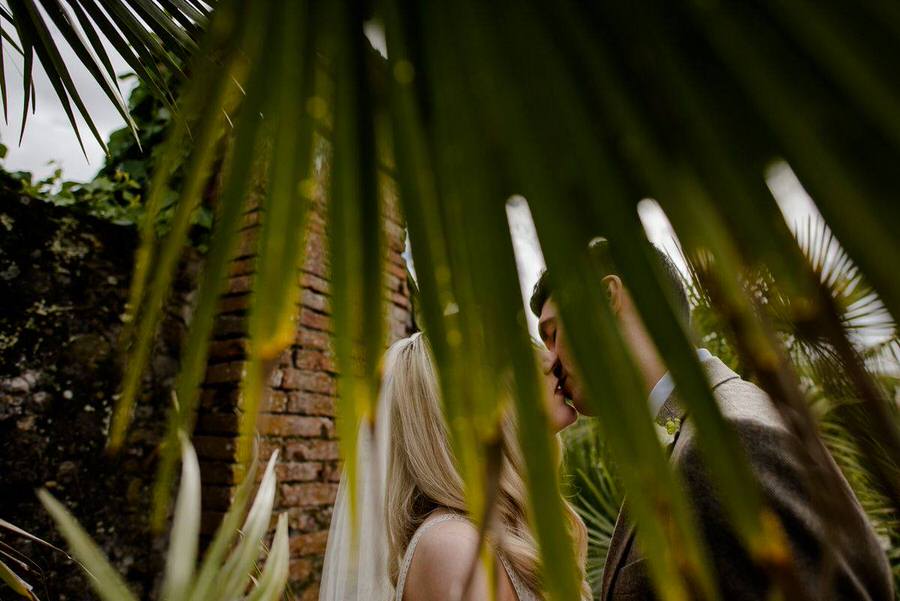 The spring season is also the perfect time of year for a garden wedding, surrounded by our lush green landscape. You can find more inspiration for Tuscany ceremony styling here.
If you're currently planning a destination wedding in Tuscany, Italy or beyond, we would love to hear from you! Learn more about our Tuscan wedding photography services here, or get in touch for a tailored quote.